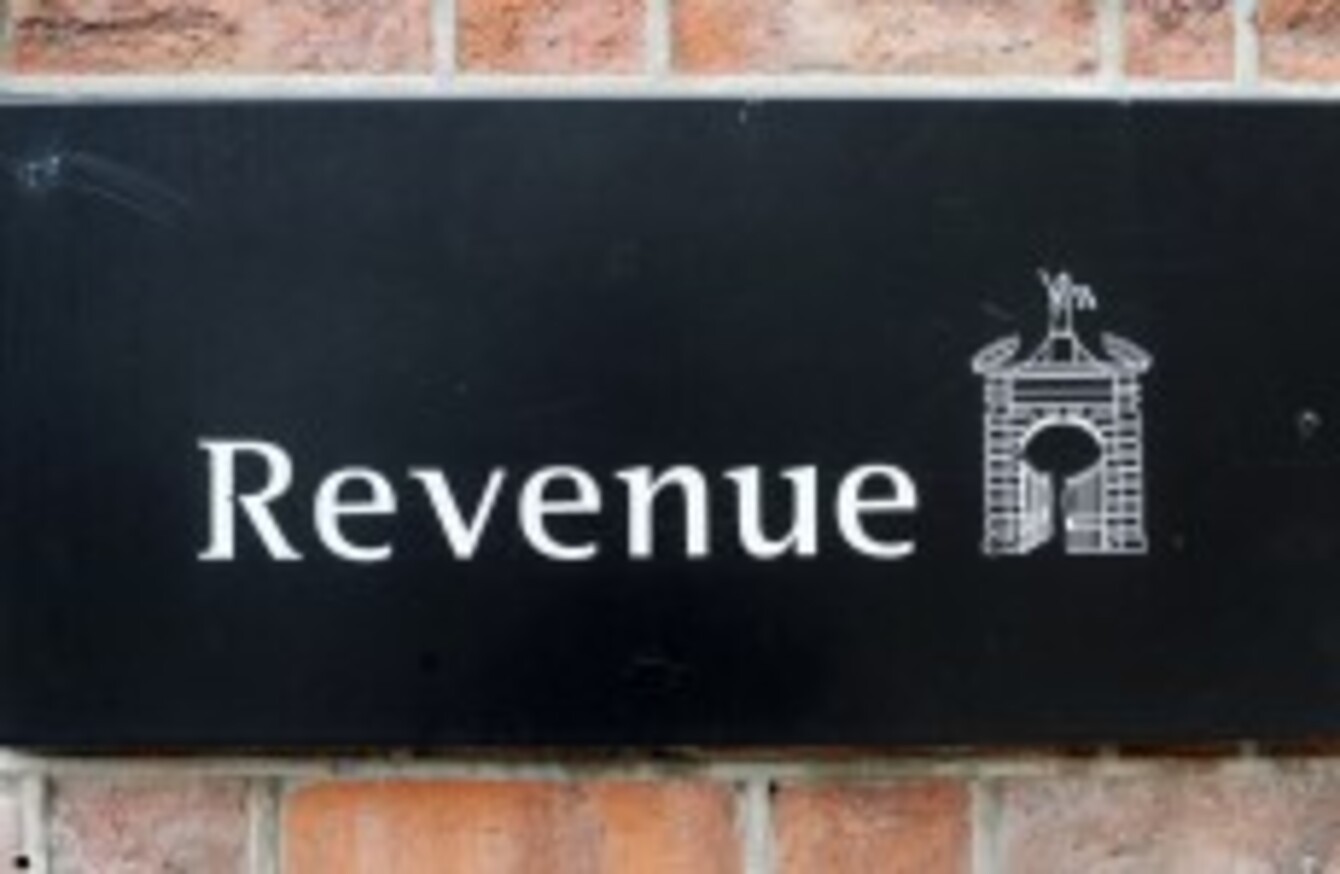 Image: Laura Hutton/Photocall Ireland
Image: Laura Hutton/Photocall Ireland
REVENUE HAS PUBLISHED its annual report today showing an increase in revenue on last year with a total of €36.7 billion in net tax and duty receipts in 2012.
This was a 7 per cent increase on 2011 and contributed to what Revenue said was a "successful year" with it being the second successive increase in returns to the Exchequer since 2007.
The drop in debt available for collection by €137 million to €1.2 billion over all is a drop of 10.4 per cent and Revenue said: "The continuing trend in decreasing levels of debt available for collection in the last couple of years is very encouraging."
Here are 8 other things we learned from Revenue's 2012 annual report:
1. A lot of cash businesses were audited last year
In a bid to tackle so-called cash in hand or shadow economy, Revenue carried out checks on what it termed 'cash businesses' last year including:
Construction: 1,306 audits yielding €39.3 million
Retailers: 848 audits yielding €22.4 million
Landlords/Rental properties: 733 audits yielding €42 million
Bars and restaurants:563 audits yielding €14 million
Professionals, including accountants, dentists, doctors, solicitors, vets: 466 audits yielding €13.4 million
Wholesalers: 387 audits yielding €18.4 million
2. Audit and compliance checks yielded nearly half-a-billion euro last year
Revenue said that last year just over 9,000 audits were settled yielding a total of €359 million. It also for the first time reported PAYE (Pay As You Earn) compliance checks where 30,000 of these yielded a total of €23 million. Overall, compliance and audit checks yielded just under €500 million.
3. Revenue is writing to a lot of pensioners
Taking data from the Department of Social Protection, the Revenue wrote to 150,000 pensioners last year and collected an additional €65 million in tax based on the processing of P35 information. Over €1 million was refunded to cases where too much tax was being paid while work in relation to arrears has yielded €11 million.
4. A lot of illegally laundered fuel was seized last year
As well as targeting the evasion of excise duties on items like cigarettes and alcohol 2012 was a year in which Revenue focussed on fuel laundering and it managed to, in their words, detect and dismantle 11 oil laundries  and seize a total of 1,113,142 litres of fuel.
In the last two years a total of 89 retail outlets trading in unlicensed fuel have been closed down.
5. Nearly 100 million cigarettes were seized last year
Just over 8,100 seizures last year yielded 95.6 million cigarettes or 5,277 kilogrammes of tobacco with Revenue saying that "penetration of the cigarette market by illicit products is being contained".
6. Revenue got less than €20 million from targeting offshore accounts.
Revenue described its offshore project as "still very active" and it yielded over €18 million from its investigation into the use of offshore accounts and structures.
7. Nearly €50 million of drugs were seized last year
Drugs with a street value of €49.3 million were seized last year along with €1.2 million of cash which was suspected as representing the proceeds of crime or was intended for use by criminals.
8. More people are doing their taxes online
There was a 36 per cent increase in payments made via Revenue's Online Service (ROS) last year with the value of these payments going up by 12 per cent.
Over 578,000 transactions were processed through the PAYE Anytime service while Revenue introduced its Relevant Contracts Tax system at the beginning of last year, saving about 12 trees or one million sheets of paper in the process.