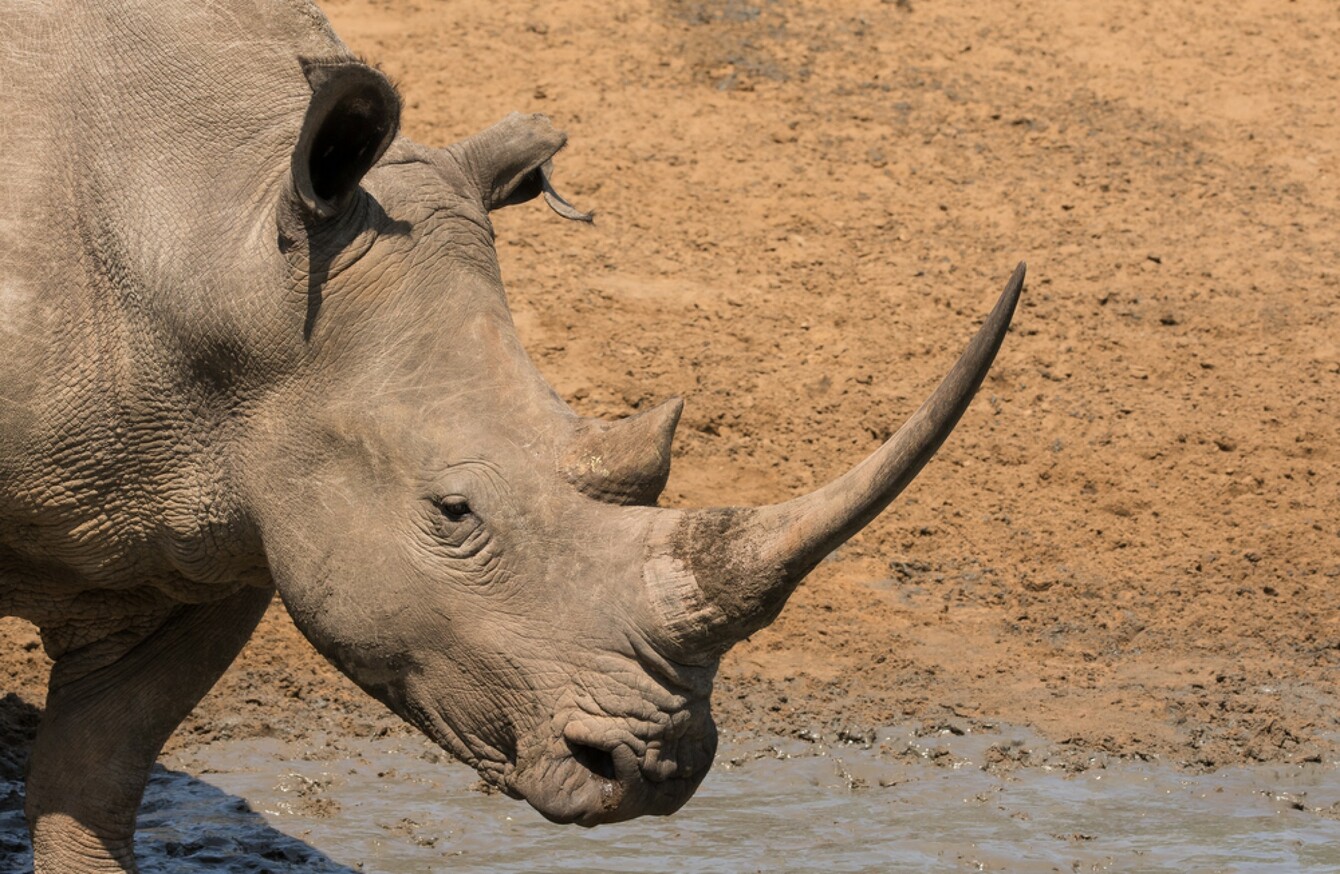 File photo
Image: Shutterstock/Nico Fourie
File photo
Image: Shutterstock/Nico Fourie
A CONSERVATIONIST WHO was training rangers to track and protect black rhinos in Rwanda has been killed by one of the animals, the organisation he worked for has said in a statement.
Information about the exact circumstances of Hungarian Krisztian Gyongyi's death on Wednesday morning in Akagera National Park is "still being gathered", Peter Fearnhead, the chief executive of Africa Parks, said.
"(This is) a huge loss for all who knew Kris and for rhino conservation across the continent," Fearnhead said, sending condolences to Gyongyi's family.
Gyongyi, a married father-of-one, had been helping reintroduce the black rhino to Akagera National Park while also working on a PhD on the conservation of the animal in Liwonde National Park in Malawi since 2012, the park said.
Poaching
Black rhinos disappeared from Rwanda in 2007 due to poaching but were reintroduced into the country in May after 20 animals were sent from South Africa to Akagera National Park.
Only about 1,000 East African black rhinos live in the wild, out of a total population of less than 5,000, according to African Parks.
"This is a tremendous loss for all of us, especially for rhino conservation efforts in Africa," Fearnhead said, paying tribute to Gyongyi.