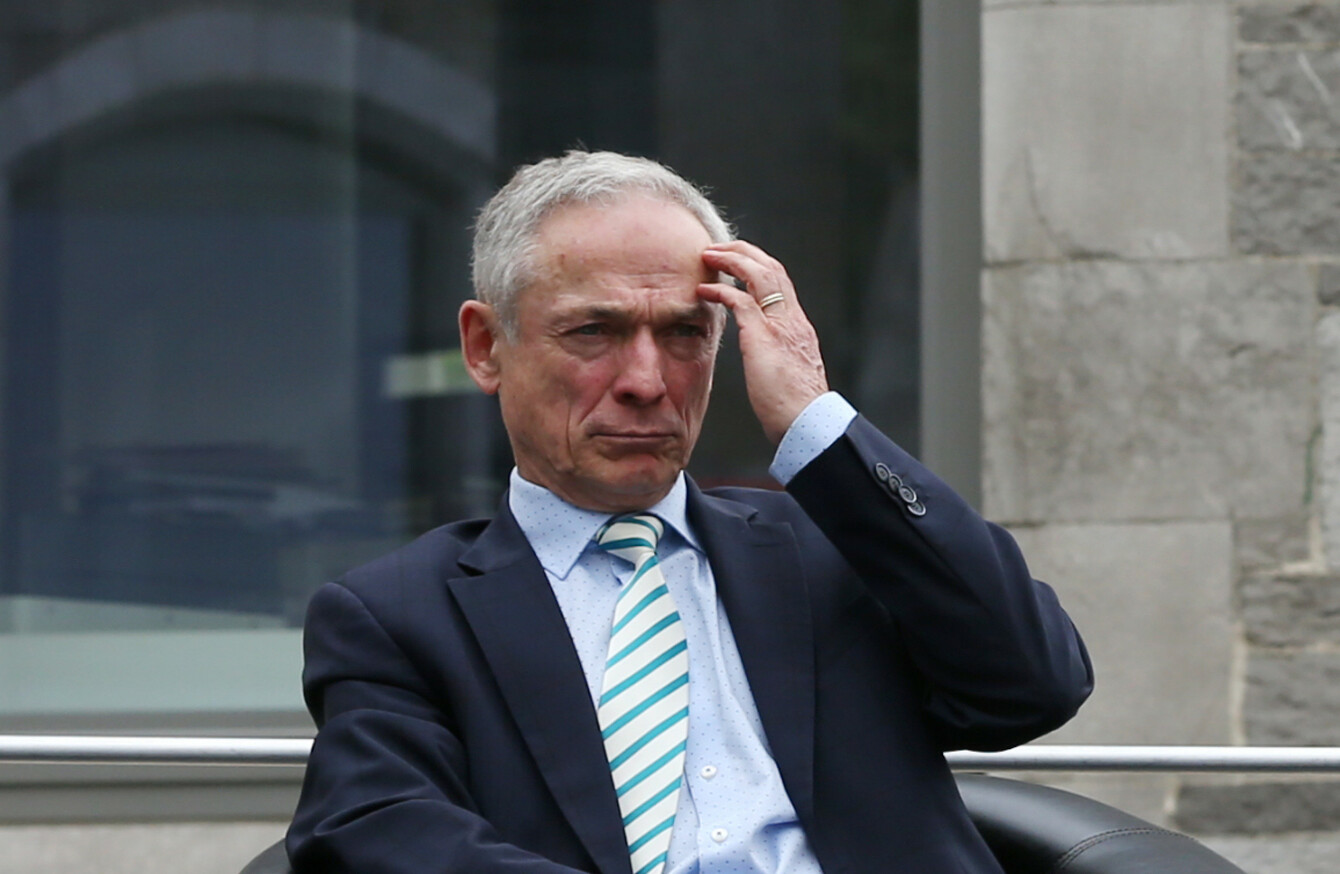 Minister for Education Richard Bruton
Image: Sam Boal/Rollingnews.ie
Minister for Education Richard Bruton
Image: Sam Boal/Rollingnews.ie
A LEAFLET DISTRIBUTED in the name of Minister for Education Richard Bruton unwittingly caused "frustration" for dentists because it told patients incorrect details of a free dental scheme.
As part of a pamphlet he issues every year called "Know Where You Stand" on what entitlements and benefits people are entitled to. 
In the letter from Irish Dental Association chief executive Fintan Hourihan, Bruton is accused of having "inaccurate information" in the promotional leaflet circulated in his name.
It says: "It is suggested that eligible citizens are now entitled to a free scale and polish and dental examination annually."
That provision was indeed announced in last year's Budget, but has a caveat that is pointed out in the letter from Hourihan.
At the time, Taoiseach Leo Varadkar said: "If the normal fee charged by the individual dental clinic for a scale or polish is €42 or less, the treatment will be free to the customer. However, if the normal fee is over €42, the customer will pay the balance up to a maximum co-payment of €15."
Hourihan says in his letter to Bruton: "The total fee to be claimed will be a matter for the dentist subject to a maximum fee of €57. For example, if the dentist decides on a charge of €57, €42 will be paid by the Department [of Social Protection] and the remaining €15 will be paid to the dentist by the patient."
Furthermore, the €42 fee towards protracted periodontal treatment, "the dentist will be able to charge whatever total fee is required depending on the nature and length of treatment needed", Hourihan writes.
He goes on: "Unfortunately, the inaccurate information contained in your leaflet has been presented by patients to some dentists who had to explain the correct situation and you can understand this was the cause of some frustration on the part of both dentists and patients."
Hourihan requests this information is corrected in Bruton's leaflet, and asks it be brought to the attention of Fine Gael so that similar misunderstandings are not repeated in other constituencies.
A spokesperson for Minister Bruton told TheJournal.ie that the leaflet presents "factual information" to constituents in a "clear, easy-to-read format".
"The Irish Dental Association wrote to the minister to bring his attention to an inaccurate point on dental entitlements," the spokesperson said. "The Minister thanked the Association for bringing his attention to this matter and has clarified the relevant point in the leaflet."
With reporting from Christina Finn