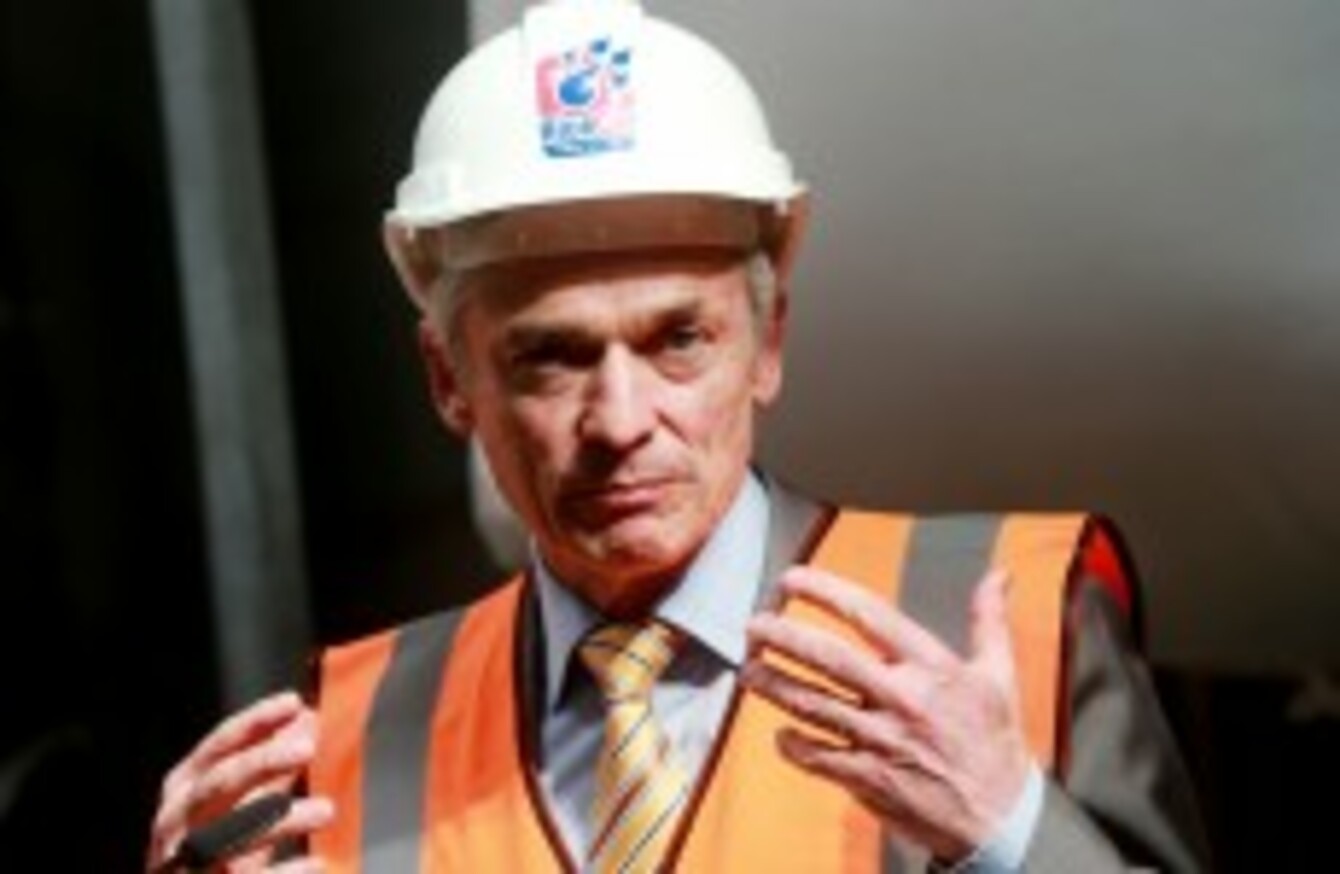 Jobs Minister Richard Bruton
Image: Laura Hutton/Photocall Ireland
Jobs Minister Richard Bruton
Image: Laura Hutton/Photocall Ireland
JOBS MINISTER RICHARD Bruton has said now is not the time for wage increases, saying the priority in the forthcoming budget should be to focus on creating employment.
The Fine Gael minister was responding to new figures today that show employment rising to 1.9 million people in Ireland at the end of June.
His ruling out of wage increases contrasts with coalition partner Labour's push for the establishment of a Low Pay Commission to recommend annually the appropriate level of minimum wage in Ireland.
The establishment of the commission is contained in the government's priorities for its remaining period in office. A similar commission in the UK recently awarded a 3 per cent increase in the minimum wage there.
In addition to this, Tánaiste Joan Burton has also previously mooted the idea of a 'living wage', similar to that used in London, that would be higher than the minimum wage and would meet basic needs including housing, healthcare, food and heating.
However speaking at the Department of Jobs today, Bruton said: "I don't believe the priority now is for wages increases. The priority is to continue to focus on employment opportunities."
Ahead of October's Budget Bruton outlined his desire to see the government address the issue of people being taxed at the higher rate on their income over €32,800 saying this is "very much out of line" with elsewhere.
Bruton added: "Employment is our top priority, we need to hit our budgetary targets but we need to see people who have made an awful lot of sacrifices, particularly ordinary, middle income earners see the benefit of that. I think those priorities will inform this budget."