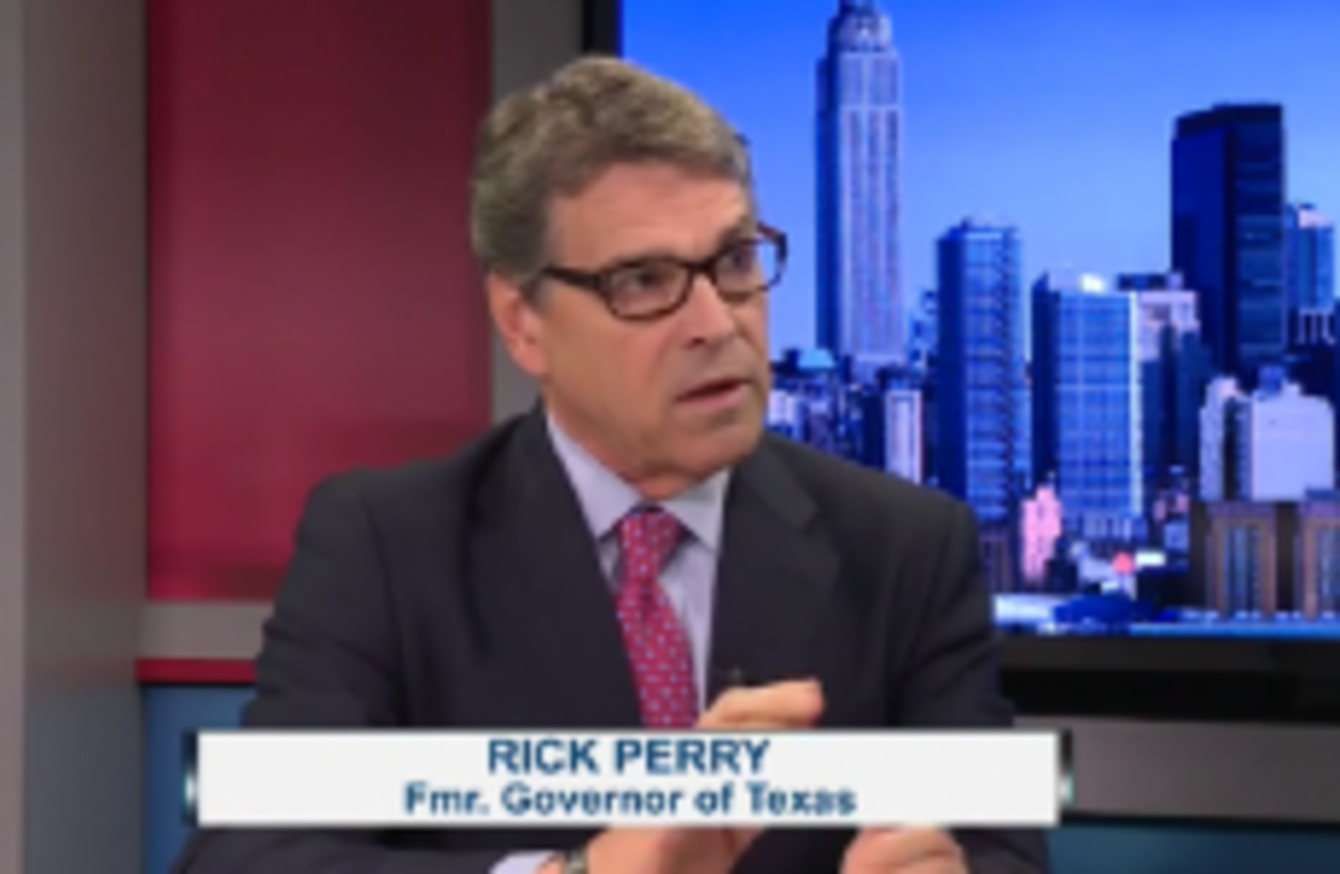 Image: NewsmaxTV
Image: NewsmaxTV
REPUBLICAN PRESIDENTIAL HOPEFUL Rick Perry has referred to the murders of nine black people at a church in Charleston, South Carolina, as "an accident".
Appearing on NewsmaxTV yesterday, the former Texas governor was asked about the shooting and about President Barack Obama's subsequent calls for stronger gun controls in the country.
He responded:
That's the MO [modus operandi] of this administration. Any time there is an accident like this…the president is clear, he doesn't like Americans to have guns and so he uses every opportunity, this being another one, to basically go parrot that message.
Tighter laws on drugs are the real issue at play here, the governor said:
"It seems to me – again, without having all the details about this one – that these individuals have been medicated. And there may be a real issue in this country, from the standpoint of these drugs, and how they're used."
You might remember Perry from the 2011 Republican debate in which he was unable to remember the name of the third agency he would eliminate with federal spending cuts. After a few minutes of bumbling at the podium, he admitted it wasn't coming back to him, exclaiming "oops!".
A spokesperson for Perry later indicated the he had misspoken, The Washington Post reports. "From the context of his comments, it is clear Governor Perry meant incident," Travis Considine said in a statement.
People aren't buying it…
Watch his response for yourselves, from 12.50:
Source: NewsmaxTV/YouTube