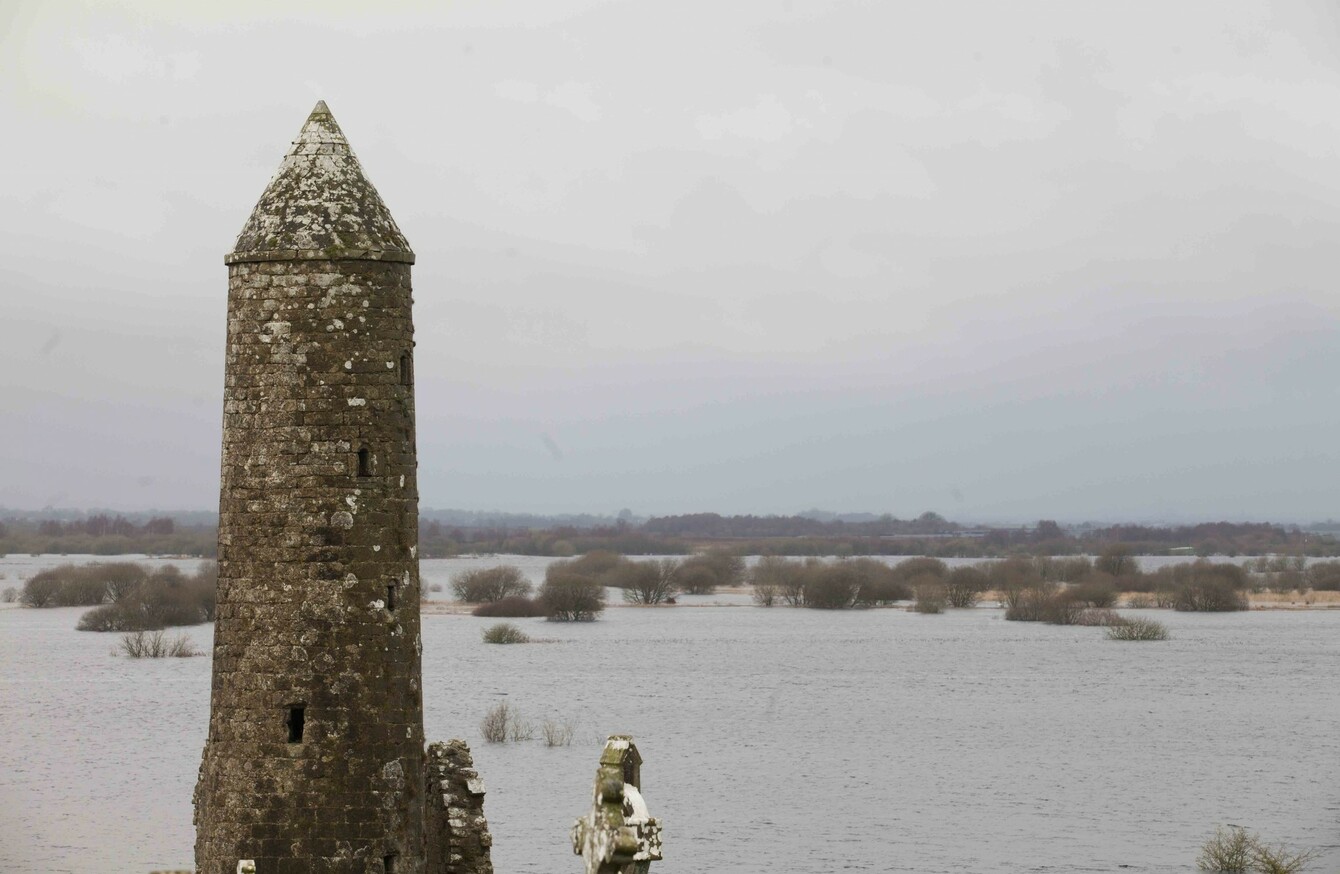 Image: Eamonn Farrell
Image: Eamonn Farrell
THE RIVER SHANNON is going to be dredged as part of efforts to stop flooding.
The government established Shannon Flood Risk Group has confirmed that a decision has been taken to implement a major maintenance programme on Ireland's longest river.
"Maintenance works have not been carried out on the Shannon for a significant period of time and silt and vegetation has built up which impacts on the river's conveyance capacity," the group said in a statement.
It goes on to add that maintenance is required to ensure the river channel is clear.
The widespread flooding of many areas across the midlands and west at the end of last year was blamed in part on the Shannon water system not being properly dredged.
EU directives classify dredged material as "waste" and the European Commission was forced into denying that the classification impacts on a country's ability to dredge waterways.
Announcing the dredging plans today, Minister of State for the OPW Séan Canney acknowledged that there has been clamour for it to happen.
"There have been many calls for a maintenance programme to be put in place for the Shannon," Canney said.
A planned maintenance programme for the Shannon would complement the group's work programme and the specific measures that are identified for the areas at risk in the Draft Shannon Flood Risk Management Plan.
Canney added that the government has earmarked €430 million for flood risk management efforts between 2016 and 2021.
The Shannon Flood Risk Group has also confirmed that lake levels at Lough Allen are to be lowered to mitigate against flood risk this winter.
The group is made up of a number of public and semi-state bodies including the OPW, local authorities, Waterways Ireland, the ESB and Irish Water.