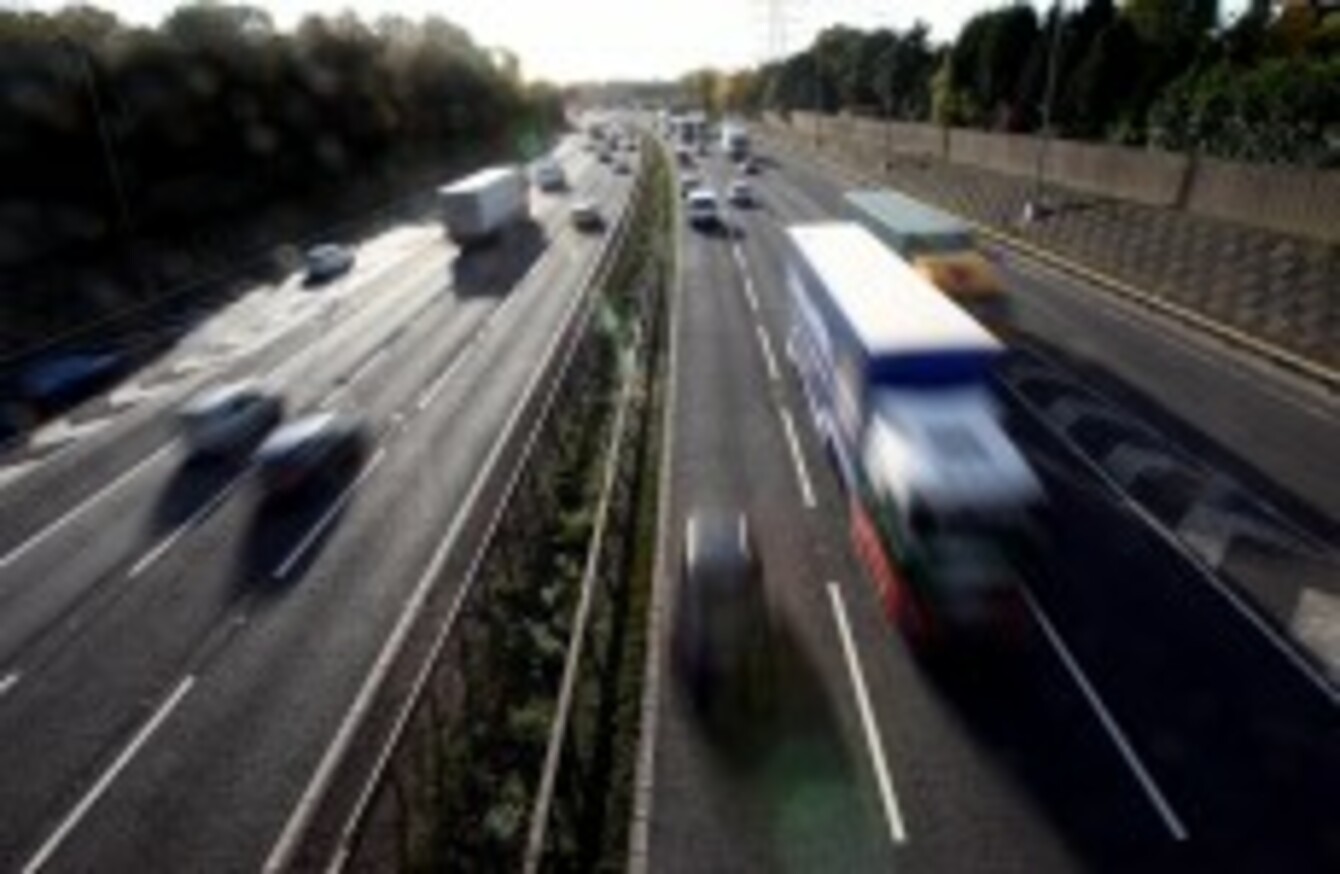 Image: David Jones/PA Wire/Press Association Images
Image: David Jones/PA Wire/Press Association Images
THE GARDAÍ AND Road Safety Authority have appealed to road-users to be aware of their surroundings as they travel over the Easter Bank Holiday weekend – and to keep their speeds in check.
The joint appeal focuses particularly on the dangers of excessive and inappropriate speeding, as greater numbers of motorists take to the roads to visit loved-ones over the holiday period. New figures reveal that during the 2000 to 2011 period, 197 people were killed or seriously injured on Irish roads over the Easter Bank Holiday weekend.
Similarly, penalty point figures show that speeding remains the highest penalty point offence with 649,714 penalty point notices issued to motorists up to 31st March 2012.
Inappropriate speed is a factor in as many as 1 in 3 fatal collisions every year, according to Noel Brett, Chief Executive of the Road Safety Authority. Despite this, some road-users continue to see speed limits "as a target", he said.
Taking risks by driving at excessive speed is a choice, and the consequences of that choice can be utterly devastating to families, friends and communities. So make the right choice when you're on the roads this weekend.
Slow down, don't take risks on the roads and take your time getting to and from your destination – just one bad decision made in a split second could lead to tragedy and devastation.
Leo Varadkar, Minister for Transport, Tourism and Sport also emphasised the risks of inappropriate speed, and urged every road user – drivers, motorcyclists, pedestrians or cyclists – to be extra vigilant about road safety over the weekend.
Gardaí will also be paying particular attention to the network of safety cameras around the country, the authorities warned.
Assistant Commissioner John O'Mahony reminded drivers that extra traffic will cause journey times to increase, and appealed to anyone travelling long distances to leave in plenty of time to get to their destination, plan their route, take their time and be well rested before setting out on their journey.
To support campaign, iRadio will be running a campaign called 'I is the Limit' from Monday 9 April in order to acknowledge road-users who drive within the speed limit. Motorists who are deemed to have been driving safely will have the opportunity to win €100 (see more details here).
So far this year, 42 people have died on Irish roads – a fall of 12 when compared to the same period last year. Of these, 3 out of 5 were drivers and 1 in 5 were pedestrians.
Some 42 per cent of the people killed on our roads to date this year were aged 16-35, of which half were aged between 21 and 25.