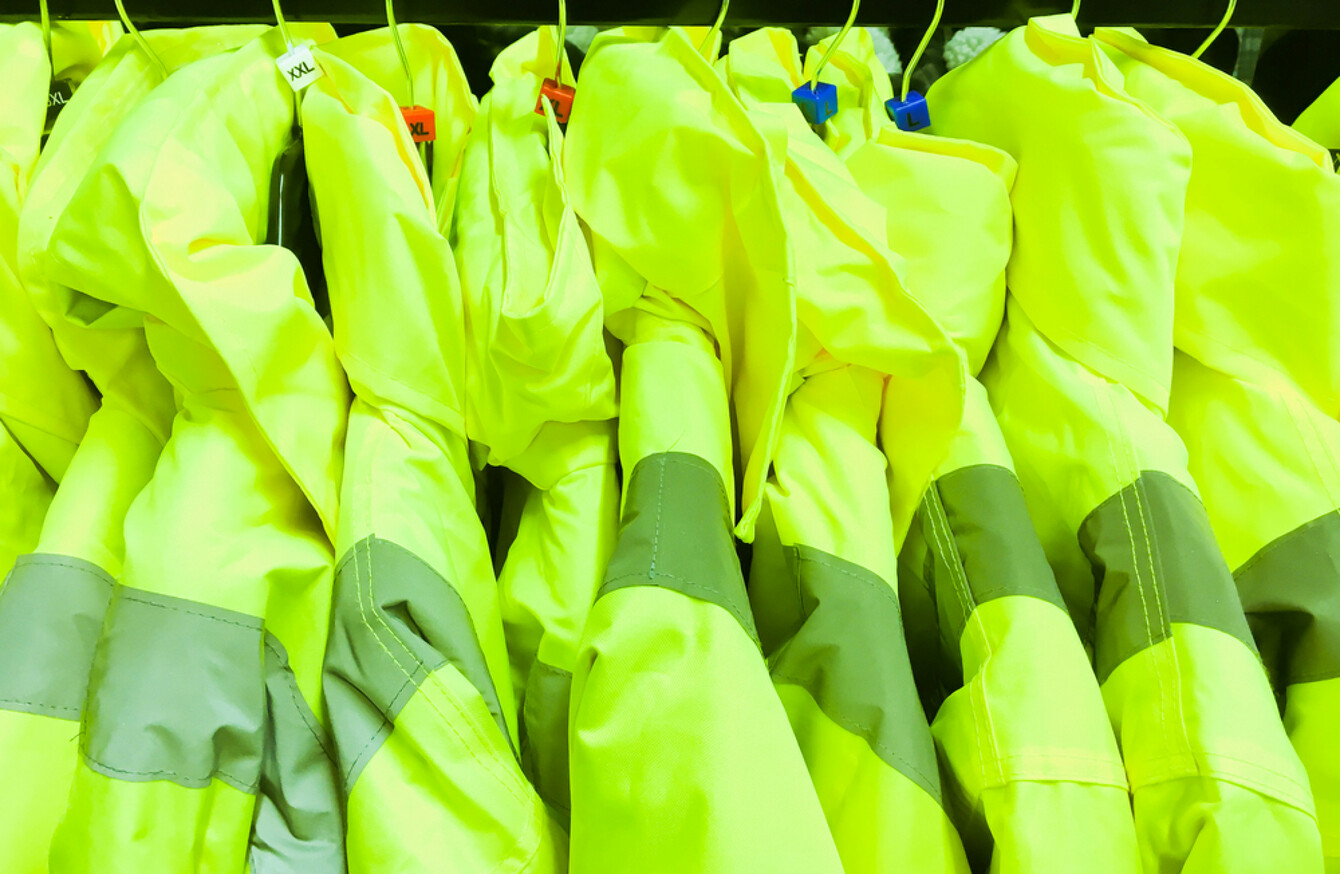 Image: Shutterstock/Tom Gowanlock
Image: Shutterstock/Tom Gowanlock
TWO HOMELESS MEN dressed in high-vis jackets and passed themselves off as maintenance men in order to commit a string of robberies in city centre offices after hours, a court has heard.
Stephen Talbot (42) and Trevor Murphy (38) both pleaded guilty to the burglaries carried out during the space of a month within a small, concentrated area of Dublin 2′s business district.
Murphy, with an address at Clogher Road, Crumlin, Dublin pleaded guilty to 11 counts of trespass and theft between 21 March and 19 April last.
He was sentenced before Christmas at Dublin Circuit Criminal Court to three years in prison with the final year and a half suspended.
Talbot, of Benbulbin Road, Drimnagh, Dublin, admitted to five of the same theft offences.
Both men further pleaded guilty to possessing a plastic device known as a "glide" to gain entry, on 31 March last at Hatch Street in Dublin 2.
Garda Enda Dowling told Noel Devitt BL, prosecuting, that a "glide" was a very simple device used for slipping locks on doors and windows. "It can be made from a 7-Up bottle," said Gda Dowling.
Talbot was sentenced to three years in prison by Judge Martin Nolan today, backdated to 21 April last.
Judge Nolan described the offences as "mannerly burglaries…as burglaries go," in that the men targeted unoccupied offices and were assumed by any personnel to be workmen or cleaners.
But he said the men caused "a level of difficulty" for the businesses concerned, as they stole a total of €1,167 in cash, together with several mobile phones and some high-level corporate tickets for the Punchestown Races.
Judge Nolan also noted Talbot's "dreadful record" of 67 previous convictions, and said although there had been a period of stability since 2012, Talbot had slipped "back to his old tricks" at the time of these offences.
Garda Dowling said an operation was put in place after reports started coming in of burglaries and the two culprits were identified on CCTV footage.
On 19 April last, Murphy and Talbot were caught red-handed after gardaí saw them in Fitzwilliam Square South and heard noises coming from the offices of Education First.
The pair had previously committed trespass and theft at Aergen Aviation Finance Ltd at Flymob on Mount St, and at other businesses on Fitzwilliam Place and Fitzwilliam Square.
The court heard that when occasionally staff working after hours would come across the men, they presented as either maintenance men or cleaners.
Michael O'Higgins SC, defending, said both men were homeless at the time and had drug difficulties. He said Talbot left school at the age of 12 but had recently started studying for his Leaving Certificate while in custody.
O'Higgins said his client had been a prolific burglar to feed his drug habit, but had enjoyed a long period of stability since 2012 while he was working at Liberties Recycling Glassworks.
He said unfortunately Talbot "had a slip" prior to these offences, was put out of the house by his long-term partner and became homeless.
He has since reconciled with his partner and two adult children. Talbot has detoxed while in custody at Cloverhill Prison where he is on an enhanced regime and works as a cleaner.