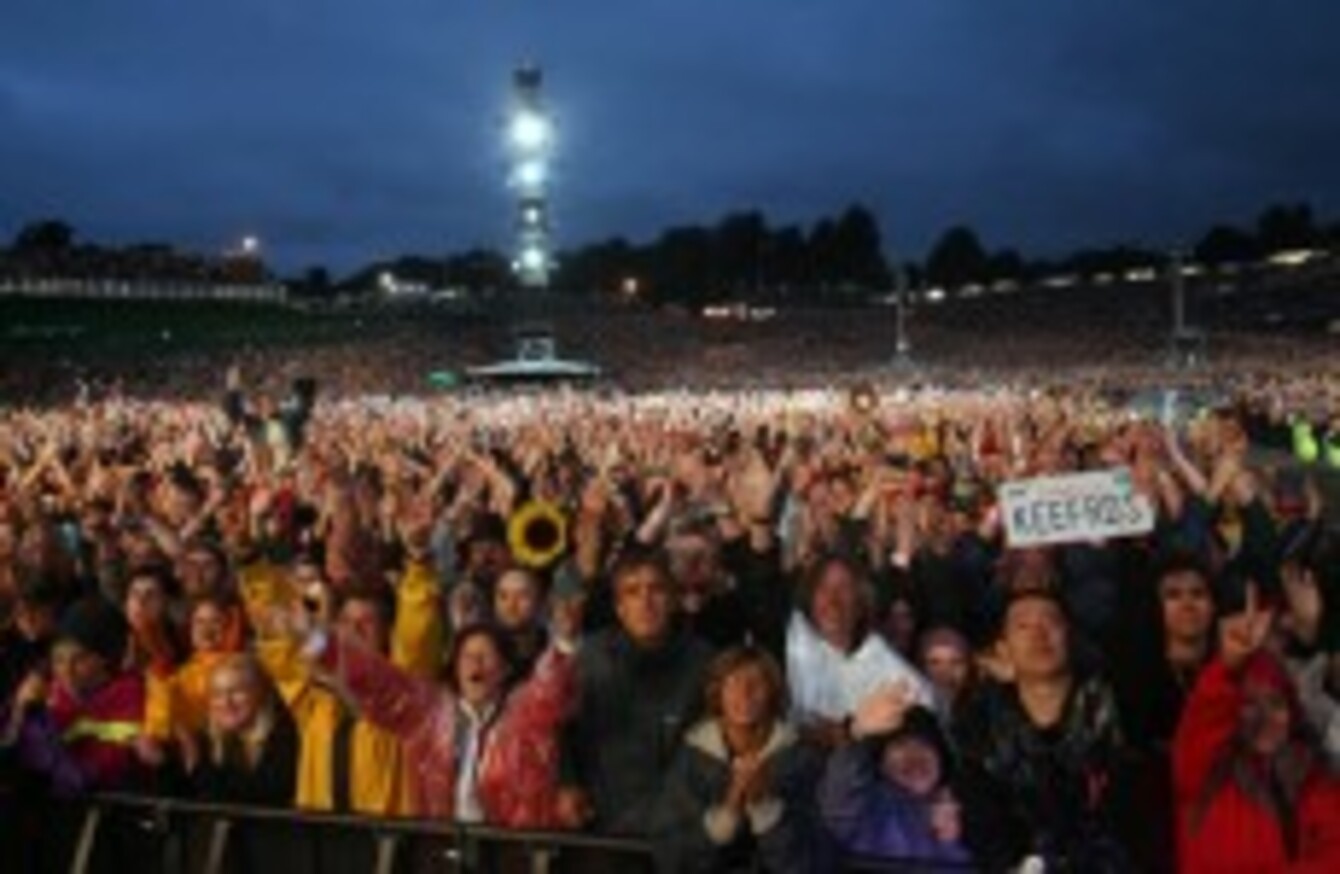 The crowd at Slane Castle in 2007
Image: Crispin Rodwell/PA Wire
The crowd at Slane Castle in 2007
Image: Crispin Rodwell/PA Wire
THE MOUNTCHARLES FAMILY who own Slane Castle have clarified that they are not opposed to a bypass in the area.
The family have expressed concerns about a western bypass route which they say would be too close to the castle made famous worldwide for hosting concerts by the likes of The Rolling Stones, Queen, and U2.
But they are in favour of an eastern route which has also been proposed and would appear to be the most likely to go ahead.
Alex Conyngham, the Earl of Mountcharles, had said in a written submission to a hearing yesterday:
The future of the rock concerts which have helped make Slane Castle a national icon and put the village of Slane on the international map would be seriously threatened with the construction of a major route so close to the concert site.

This would constitute a significant economic loss to both the estate and the village of Slane.
The proposed western routes would take the N2 road less than 500 metres from the famous castle and its natural amphitheatre which forms the open-air concert arena that will this year play host to Kings of Leon.
Earl Mountcharles said that this bypass would also threaten plans to redevelop the stable yards and parts of the castle to house a whiskey micro-distillery and visitor centre.
However, he has told TheJournal.ie this evening that reports the Mountcharles family were totally opposed to a bypass were misleading and that they favour the eastern route bypass:
We're opposed to the western alternative route being put forward.

But we're actually in favour of the existing eastern route which would be three-and-a-half kilometres long and would alleviate traffic through the village.

There is far too much traffic at the moment particularly heavy vehicles which compromises the safety of the people living in the village.
Meath County Council is seeking permission from An Bord Pleanála to build an eastern route bypass that would cost close to €46 million.
A western route is being considered but Conyngham said that this would be twice as long and would cost considerably more.