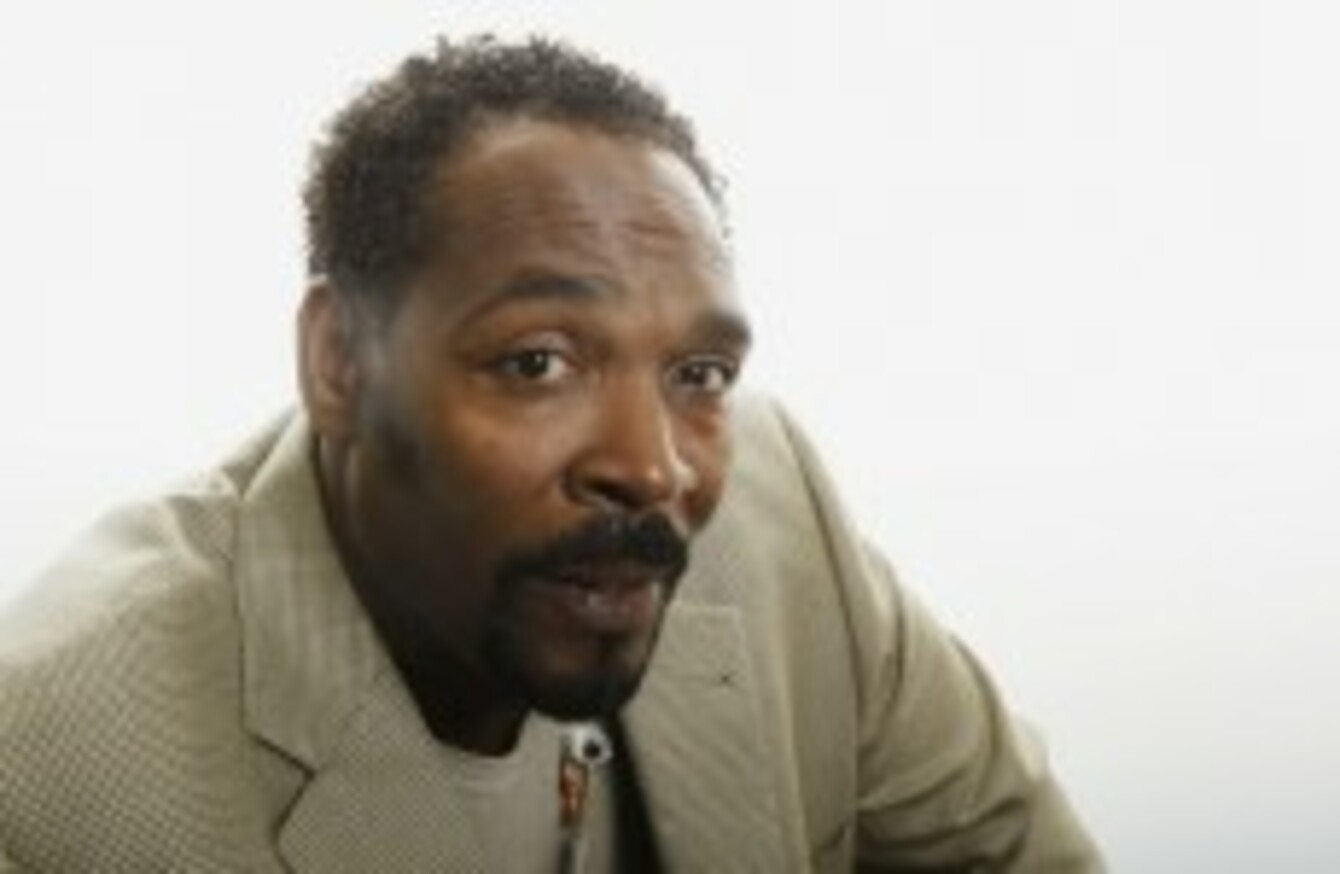 Image: Matt Sayles/AP/Press Association Images
Image: Matt Sayles/AP/Press Association Images
RODNEY KING, WHO became a national figure in US discussions on race in the 1990s, has died at his Los Angeles home today, according to reports. He was 47.
King was 25 in 1991 when a number of LA police officers were caught on tape beating him up violently. The acquittal of the policemen a year later – despite the amateur video evidence – sparked fury and kicked off riots that completely changed the city, its policing and its view on race.
According to AFP, authorities revealed today that King was found in his swimming pool by his fiancée but was unresponsive. He was pronounced dead at a local medical centre shortly after 6am (local time).
"Preliminarily, there do not appear to be any signs of foul play," Rialto Police Captain Randy Deanda said. An autopsy will be carried out and police are currently conducting a drowning investigation.
It is now over 20 years since the acquittal of the police officers triggered days of deadly rioting in LA which saw more than 50 people killed and caused about one billion dollars in damages.
Speaking to CNN ahead of the anniversary, King said: "There's always gonna be some type of racism. But it's up to us as individuals in this country to look back and see all the accomplishments that we have gotten to this far."
He also said that he had forgiven the men who had beat him up after the high-speed police chase.
I have much respect for (the police), much respect… some of them went out of their way over the years to try to make it up to me. Not all of them is bad.
During the beating, which angered human rights groups, King was hit with batons between 53 and 56 times.