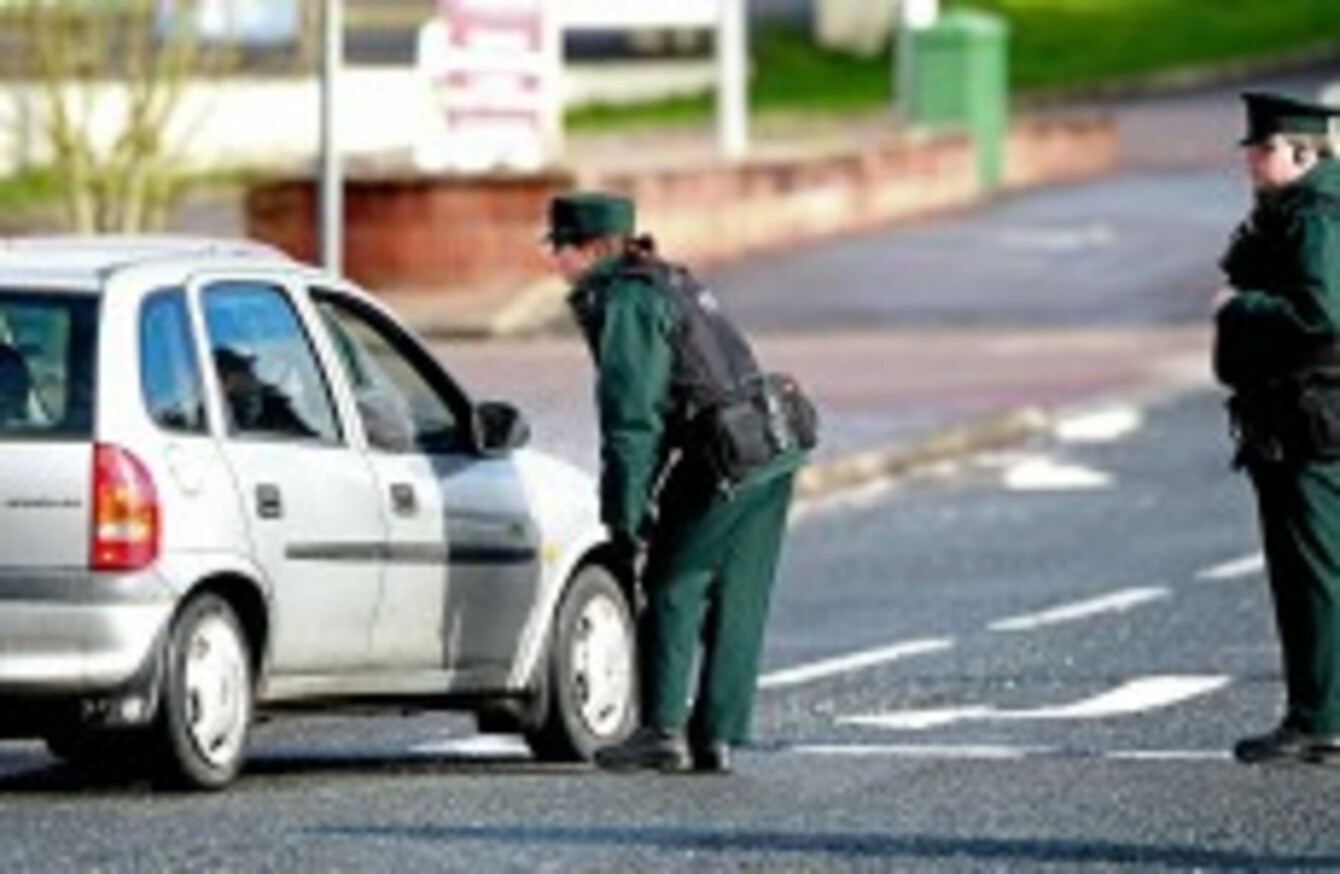 PSNI officers stop a car in the days after Ronan Kerr's murder
Image: Julien Behal/PA Wire/Press Association Images
PSNI officers stop a car in the days after Ronan Kerr's murder
Image: Julien Behal/PA Wire/Press Association Images
THE NORTH'S DEPUTY First Minister Martin McGuinness has sharply criticised the PSNI investigation into the murder of Constable Ronan Kerr.
Speaking after five men detained in connection with the killing were released yesterday, Mr McGuinness said there were "very serious questions" about the conduct of the probe. He suggested that the arrest of a 22-year-old man in Coalisland, Co Tyrone "in a blaze of publicity" was an example of "bad policing".
Mr McGuinness said: "I have been in contact with the PSNI at the top level to register my dissatisfaction and annoyance at the operation in Coalisland. The nature of the operation has caused widespread anger in the local community," the Belfast Telegraph reports.
"Bad policing operations in republican communities will do nothing to bring his killers to justice. Indeed if anything the opposite is the case."
The Sinn Féin Stormont leader added:  "People are in no doubt where I stand in relation to the killers of Ronan Kerr. I believe that the PSNI have a duty to properly investigate this murder," UTV reports. Sinn Féin MLA Francie Molloy backed his criticisms, saying the arrest was "a very heavy handed operation, reminiscent of the bad old days of police searches and raids at homes."
However, the PSNI said their investigation was being conducted to the "highest professional standards" and "without fear or favour".
Meanwhile, a 23-year-old woman arrested yesterday in connection with the investigation remains in custody.