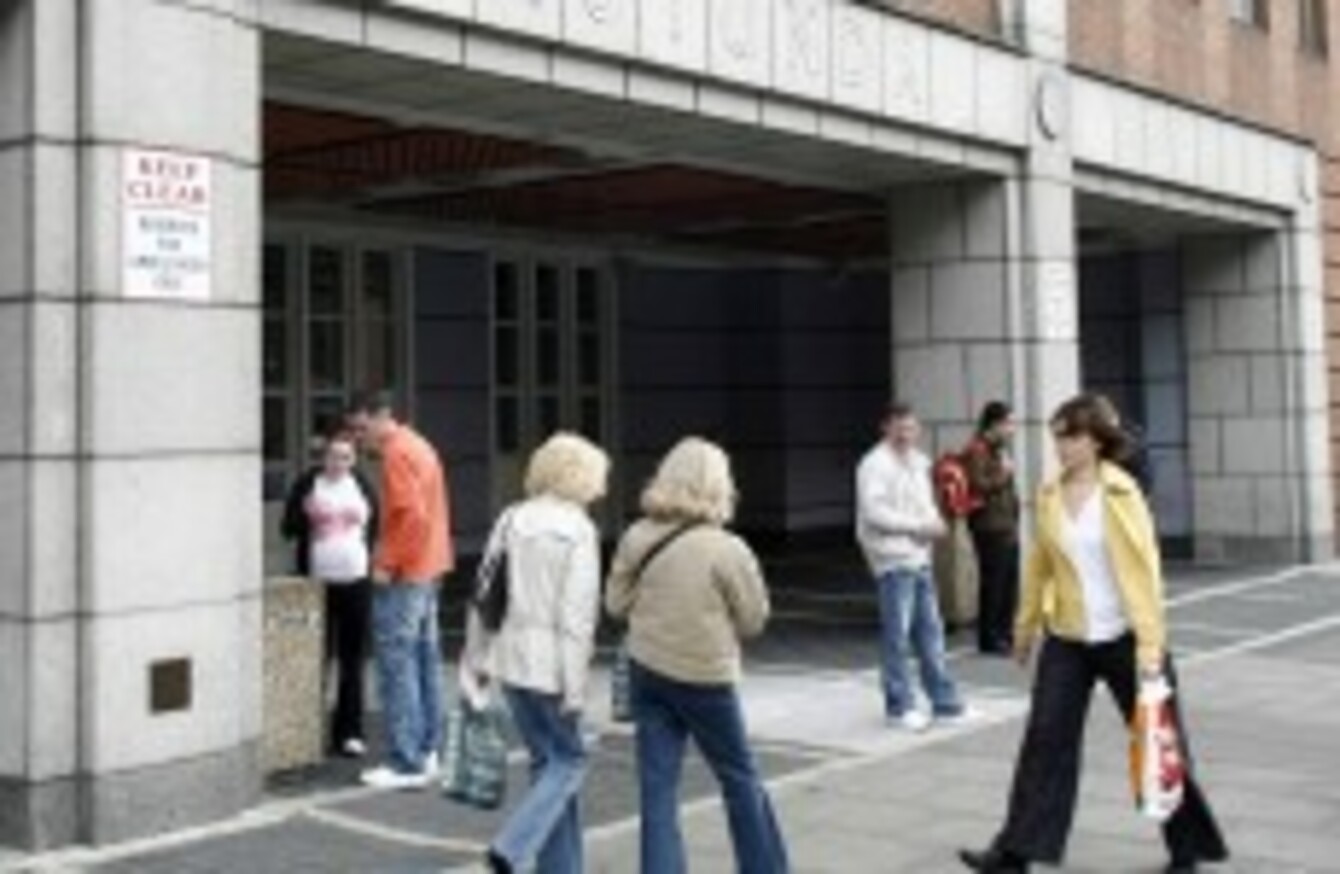 Image: Mark Stedman/Photocall Ireland
Image: Mark Stedman/Photocall Ireland
THE MASTER OF the Rotunda maternity hospital Dr Sam Coulter-Smith has said the level of activity is still "unsustainable", despite warning the HSE and Department of Health about it previously.
In the hospital's annual report, Coulter-Smith said 2012 was the second busiest year in the history of the hospital.
Some 11,000 women booked for maternity care, 8,845 mothers were delivered of 9,041 babies greater than or equal to 500g. This was a reduction of approximately 3 per cent on the previous year, but Coulter-Smith said the "extraordinarily high level of activity" is maintained, evidenced by the fact that over one 24 hour period in late December there were 42 deliveries.
This level of activity is unsustainable, particularly when simultaneous emergencies occur and it is a credit to the hospital front line staff that the safety levels are maintained. The HSE and the Department of Health have been notified on multiple occasions during the year of the intolerably high levels of activity and the clinical risks that arise and we will continue to address this issue with our funders.
Staffing levels
Adrienne Foran, Head of the Department of Neonatology also said in the report that the inability to replace frontline staff that are on sick or maternity leave "is starting to show its effect".
At times we have been significantly short of neonatal nurses for the unit and while the Executive Management have tried to replace these with midwives from around the hospital which has eased the burden a little in special care, it is a different skill mix needed in the intensive care environment. If we are to maintain our tertiary status we must have adequate nursing levels.
"Current financial constraints will not only affect the services we can deliver but also threaten the morale of those staff at the front line," she said. "While we aim to reduce unnecessary expenses we must be aware of short-term cost efficiencies that may have long-term implications."
National Children's Hospital
The report also expressed "significant disappointment" at the decision to build the new National Children's Hospital elsewhere.
"The committee believes that a once-in-a-century opportunity to properly serve and minister to the children of this country was missed," Chairman Michael Horgan commented.
Chairman Johnathan Bewley also said the refusal of planning permission for the children's hospital on the Mater site, "wiped out all the planning and work that we had done in other to trilocate the Rotunda on this site".
He said the hospital is "critically short" of operating theatres, delivery rooms and pre and post natal inpatient facilities.
"Our outpatients departments are far too small to deal with the throughput of mothers and babies safely," he added.
Coulter-Smith also made reference to the "tragic death" of Savita Halappanavar in Galway last year. He said the hospital will undertake to self-assess against any recommendations that emerge from the investigations into her death.