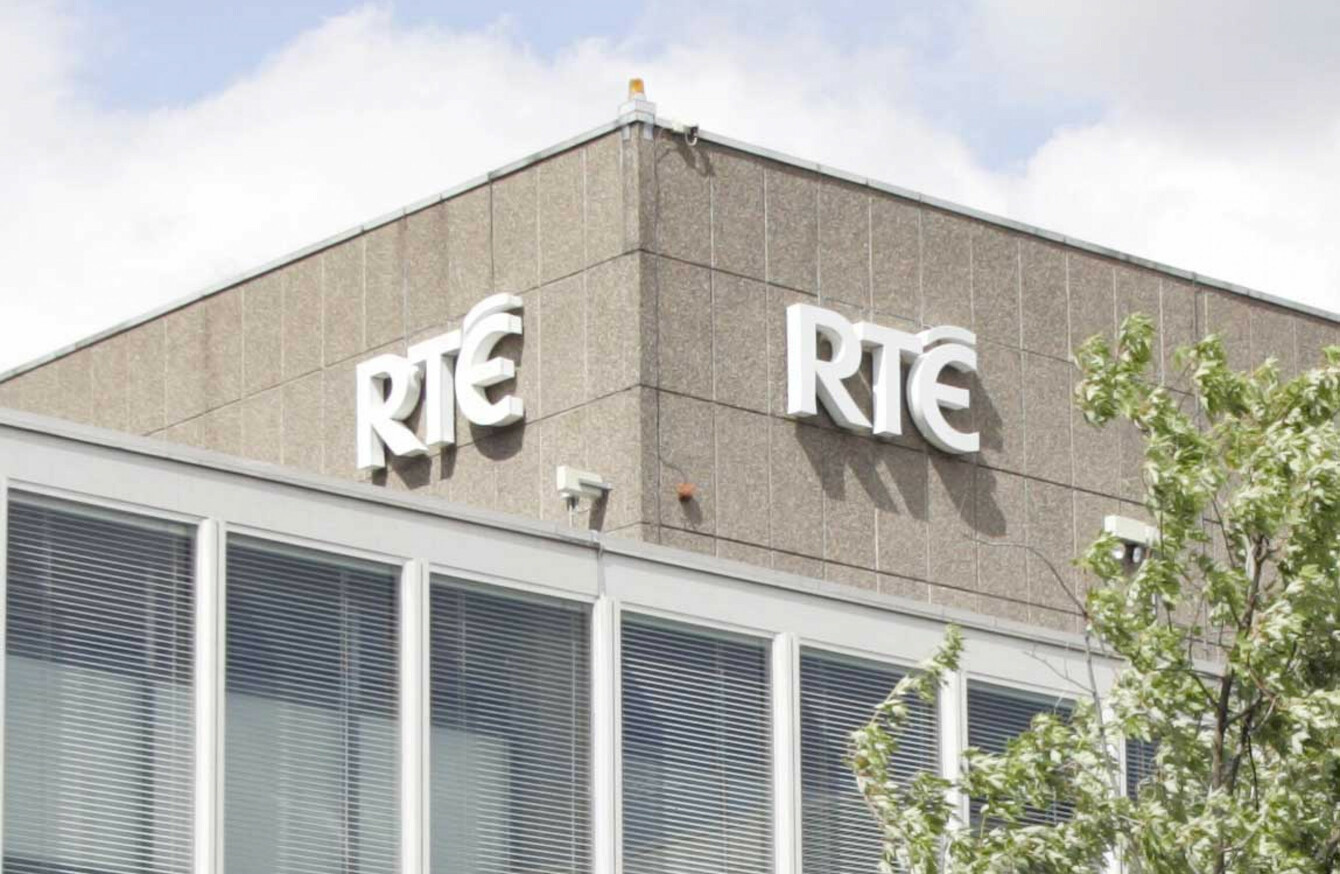 Image: RollingNews.ie/Photocall Ireland
Image: RollingNews.ie/Photocall Ireland
THERE NEEDS TO be better oversight of how RTÉ spends taxpayers' money, according to members of the Public Accounts Committee (PAC).
Launching their periodic report, the cross-party committee queried the lack of a service level agreement between the national broadcaster and the Department of Communications.
The report summarises its conclusions on a number of issues it dealt with last year, such as IBRC, RTÉ, and the account audits of a number of third level institutions.
Today the committee urged RTÉ bosses to sign up to transparency deals in return for government money due to ongoing concerns over how they pay their top broadcasters.
It also called on RTÉ to sign up to new service-level agreement contracts to ensure there is transparency in how it spends the licence fee money.
PAC chair Fianna Fáil TD Sean Fleming said there is no legal requirement on RTÉ to agree to such a contract, adding that there are concerns about individual presenters setting up their own private companies.
Taxpayers' money 
The committee said it was informed by the Secretary General that there are regular meetings between the department and chief financial officer for RTÉ, however, these are on an "informal basis".
Sinn Féin's David Cullinane said "it is not good enough" that nearly 50% of the department's spending goes to the national broadcaster, yet public representatives, like himself, can't put questions to the station bosses as to how it spends the money.
"I don't think that is good enough and for that reason we have asked RTÉ to come before the PAC," he said, adding that he hopes the accept the invitation.
While he said RTÉ must remain independent in terms of policy, "equally it should be held to account for the use of taxpayers' money. At this point in time there is no mechanism to allow RTÉ to be publicly held to account, not by the PAC or anybody else in my view", said the Waterford TD.
He added that there were also concerns about bogus-self employment arrangements in use at the national broadcaster, an issue that has been highlighted in the past by its own reporters.
The department's largest area of expenditure for 2016 was broadcasting, which accounted for €241 million. Over €179.3 million in grant funding went to RTÉ in 2016.
Here is a breakdown of how licence fee money was spent in that year:
The committee said it was told that a formal oversight agreement between the broadcaster and the department would be in place by the end of 2017, with the Secretary General of the department adding that it was their view that there is sufficient control mechanisms in place.
#Open journalism No news is bad news Support The Journal

Your contributions will help us continue to deliver the stories that are important to you

Support us now
While the PAC is one of the most important Oireachtas Committees in terms of holding State bodies to account, its members raised concerns about the lack of sanctions imposed on those who fail to take on their recommendations.
"I don't believe there are adequate sanctions," said Fianna Fáil's Marc McSharry, adding that there is nothing binding to ensure changes are made following their findings.
He said this serves to undermine the value of the committee's work.
While the majority of those invited to appear before the committee do attend, a number of invitees from the private sector and international companies have chosen not to.
Fleming said people are asked to attend on a voluntary basis and those working in the private sector, who do not receive public monies, are not required to attend.
Cullinane said the majority of accounting officers that do appear before the committee are from government departments and state bodies. He added that the committee's work in the past has been frustrated by some officials who have failed to supply sufficient documentation and information.
"The lack of candour from some of the accounting officers – and these are people that are well-paid – has been found wanting at times," he concluded.