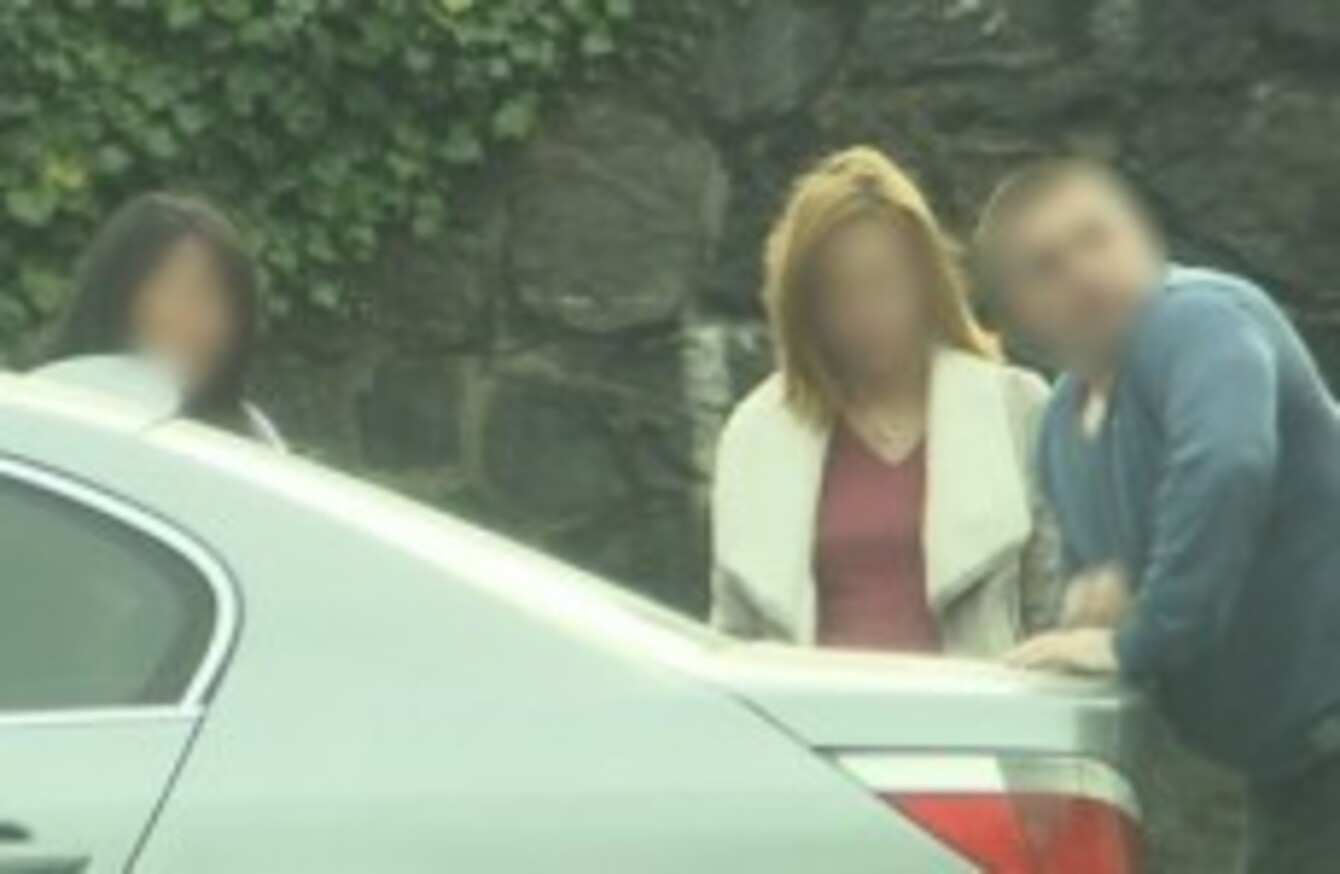 Image: RTÉ Press Office
Image: RTÉ Press Office
RTÉ HAS BEEN commended for its investigative piece on the proliferation of prostitution in Ireland which aired last night.
Following the broadcast of Paul Maguire's documentary Profiting from Prostitution, help group Ruhama said the programme left "no stone unturned in exposing the reality of the Irish sex trade".
Maguire tracked down a number of criminals who allegedly run organised prostitution rackets and exposed – by name – those who make profits from escort agency web sites.
CEO of Ruhama Sarah Benson congratulated Maguire and the Prime Time team for unearthing the facts behind the "hidden issue".
The programme revealed that about 700 women are currently advertising sexual services online in Ireland. There are also more than 4,000 mobile phones were being used by those selling sex and brothels have been established in nearly every town and city in Ireland.
After setting up a fake escort account on a website, the RTÉ investigative team received almost 350 calls and texts in five days from potential customers.
"It is a market-led trade," says Benson. "It has almost boiled down to a takeaway menu whereby buyers will ask will they have Polish tonight, Thai or will I have Chinese tonight?"
Benson said the work carried out on the ground by Ruhama could confirm the widespread increase of organised prostitution, the role of telecommunications in facilitating this growth and the horrendous violence and abuse caused to prostituted women.
Opportune timing
Last night's episode had been slated for the Prime Times Investigates series which has since been suspended following the fallout from the Fr Kevin Reynolds programme which made false allegations against the missionary priest.
Ruhama said the timing of the programme – which RTÉ decided to air because of "the serious issues of criminality and exploitation of vulnerable women" – is "very opportune" as it comes ahead of the publication of a discussion document on law and prostitution.
Benson said she hopes the issues highlighted in the programme will inform the consultation process and "bring about legislatives changes to fill the loopholes in Irish law which currently allow this heinous crime to flourish, to the detriment of the lives of women in the sex trade."
She called for tougher sanctions to deter organised prostitution, including penalties proportionate to the large profits gained by criminals.
Members of the Turn Off the Red Light campaign – a broad alliance of 48 groups lobbying for tighter prostitution laws – met with Independent TDs in Leinster House yesterday.
Currently, it is legal to pay for sex in Ireland but illegal to solicit or advertise sexual services in public. Denise Charlton, chief executive of the Immigrant Council of Ireland says a "seedy industry with shady links to the criminal underworld" has grown as a result.