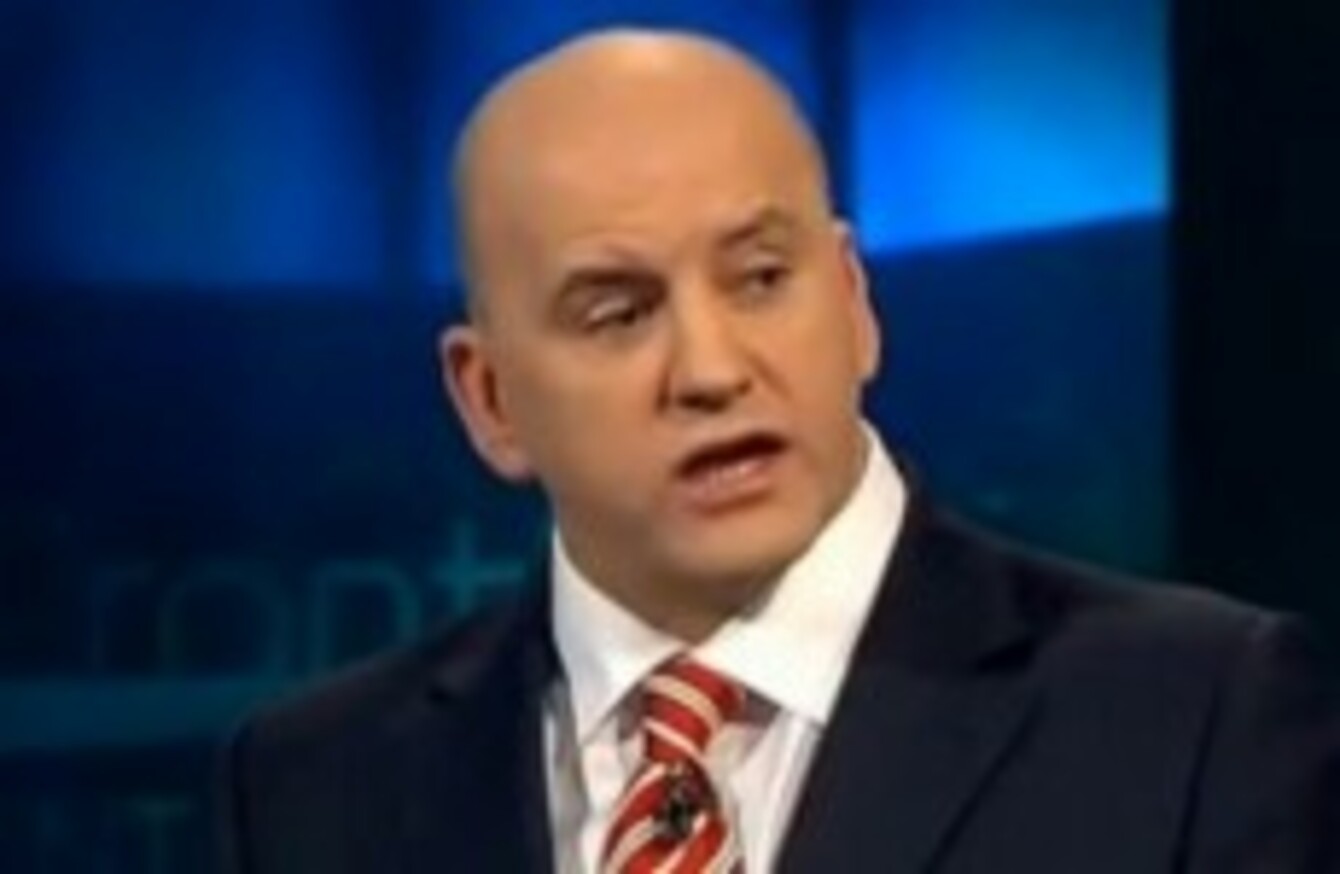 Image: RTÉ/YouTube
Image: RTÉ/YouTube
RTÉ HAS REFUTED claims that presenter Pat Kenny read out a "bogus" tweet during a presidential election debate on The Frontline last year.
In a letter to the editor, RTÉ's head of broadcast compliance Peter Feeney said that he wanted to "set the record straight" in regard to an article published in The Irish Times yesterday.
"The presenter did not read out any bogus tweet on the programme," Feeney wrote.
He explained that Kenny did not actually read out the details of the tweet verbatim but the information in it was put to candidate Seán Gallagher "with an express invitation for him to put forward his view."
The tweet has been seen as the catalyst in Gallagher's failed campaign. Purporting to be from the official Martin McGuinness for President account, the tweet claimed that Sinn Féin would produce a businessman who said Gallagher had solicited a donation of €5,000 for Fianna Fáil in 2008.
Feeney noted that the information in the tweet was "essentially accurate" – it was only its provenance that was "bogus".
RTÉ has made submissions to the Broadcasting Authority of Ireland in response to complaints about the issue. Gallagher, himself has lodged a complaint about the tweet which he describes as a "game changer".
With just five days to go before polling, campaigners for the candidate were engulfed by the issue. What seemed at one time to be an unassailable lead disappeared and Michael D Higgins won the election.
"RTÉ does not wish in any way to influence or be seen to influence the BAI's deliberations. However, this is a disputed matter and it is important that your reporting of it is fully fair and accurate," concluded Feeney in his letter to the Irish Times.
Here is the now infamous moment on The Frontline:

YouTube Credit: CianickyZ10