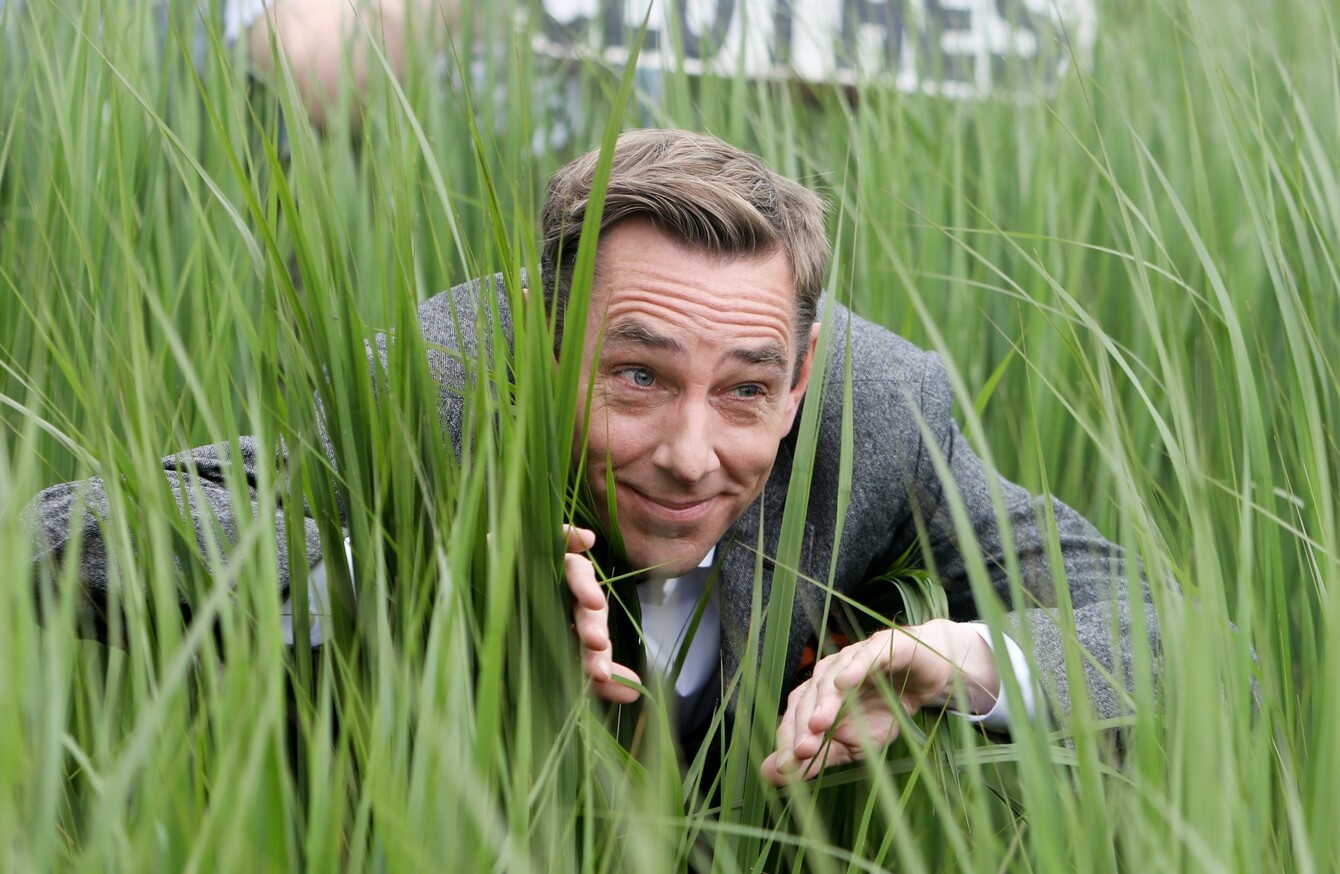 Image: Leah Farrell
Image: Leah Farrell
CLIMATE CHANGE AND its influence on Ireland is set to dominate the agenda for the autumn schedule of RTÉ. 
The national broadcaster launched its autumn/winter schedule today, announcing that it would dedicate an entire week of investigations, events and debate to climate and environmental issues in November. 
Some 157 young people in Ireland will come together to form a youth assembly and debate the issues in the Dáil. 
A number of specially commissioned documentaries, events and debates will air to draw attention to the issue – including a look-ahead documentary asking Will Ireland Survive 2050.
As well as global issues, there will also be an examination of local issues with new programmes Quinn Country, Redress Board and The Teenage Ambassadors. 
Across the broadcaster's two stations – RTÉ One and RTÉ2 – The Late Late Show, Dancing with the Stars, The Ray D'Arcy Show, and The Tommy Tiernan Show all return to their prime time slots.
Tubridy teased today that Love Island winners Greg and Amber are some of the guests taking to the leather couch this season, while also confirming the annual Late Late Toy Show special will go out live on 29 November. 
While The Young Offenders and First Dates return for another season, there are also some new shows to the line-up this year.
Keith Barry has been added to this season's entertainment with The Keith Barry Experience which sees the magician take on death-defying stunts. 
One item on the schedule which has already gotten people talking is Pulling with my Parents, a social experiment type show, which gives parents control over their children's dating apps, and asks whether parental guidance could be the way to conquer the modern online dating world. 
Drama
Meanwhile, former Love/Hate stars Tom Vaughan-Lawlor and Killian Scott return to our screens together in the eight-part crime drama Dublin Murders based on the novel by crime novelist Tana French. 
Continuing in the same vein, the broadcaster has also commissioned a new Irish period drama, Dead Still, in conjunction with a Canadian-based production company. 
The six-part series follows a renowned memorial photographer as he investigates the murders of his recently deceased subjects. 
Coverage of sporting events in rugby and GAA will remain a key part of the broadcasters programming, with new signings Jamie Heaslip, Donncha O'Callaghan and Michael Lynagh added to its Rugby World Cup panel. 
Current Affairs
Just last month, an RTÉ documentary put a light on how creches are regulated in Ireland, digging into the things that go on behind closed doors, and exposing poor management at a chain in Dublin. 
This season, RTÉ Investigates will deliver a new series of investigations, along with its flagship current affairs programmes Prime Time and Claire Byrne Live. 
Quinn Country, the story of how a billionaire became a bankrupt prisoner; The Redress Board, a look inside Ireland's industrial schools; and The Teenage Ambassadors, which looks at direct provision, are all set to feature on the schedule over the coming months.