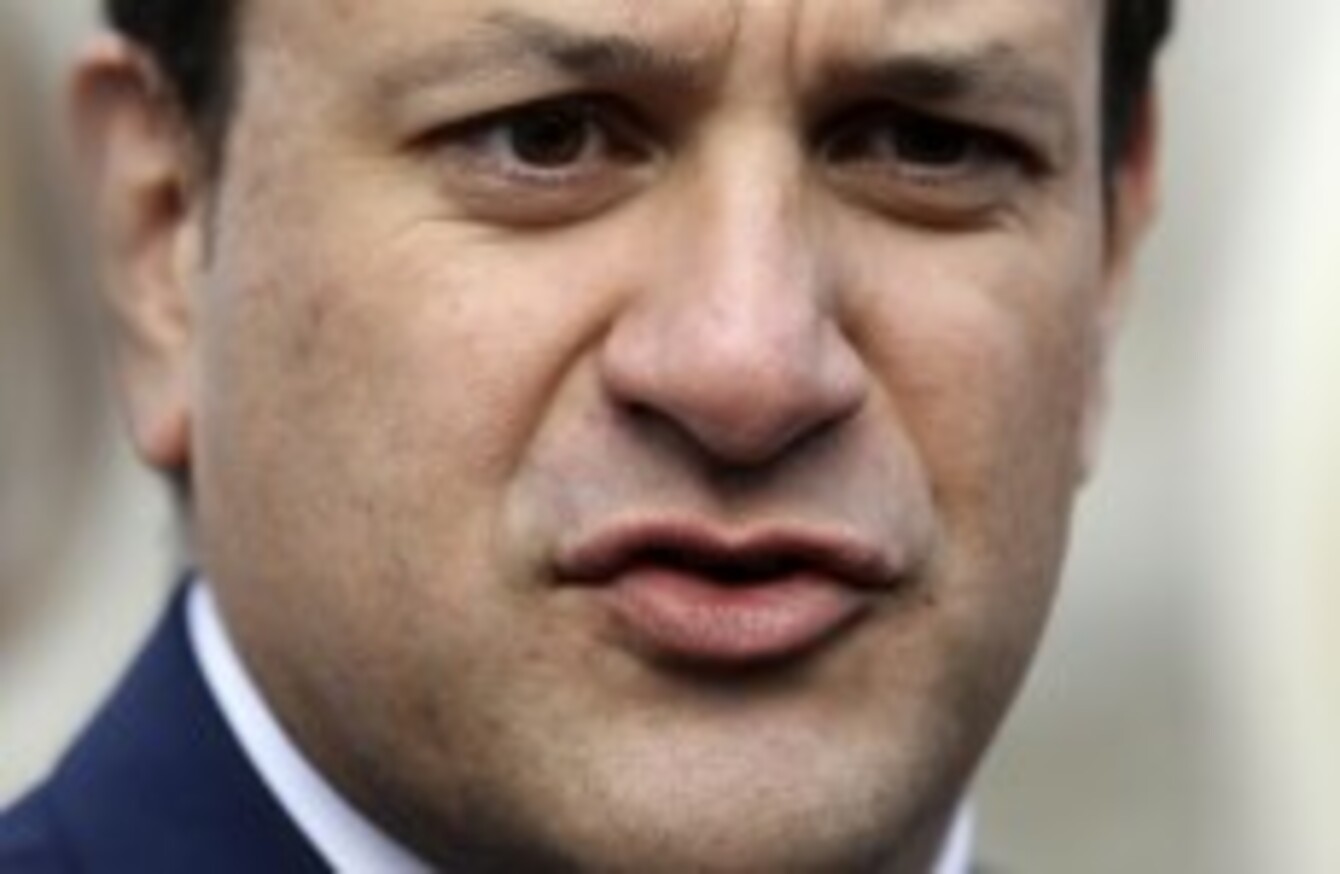 Image: Sam Boal/Photocall Ireland
Image: Sam Boal/Photocall Ireland
TRANSPORT MINISTER LEO Varadkar has rubbished claims that rural train stations are under threat.
Reports this morning said that 'dozens' of rural railway lines could be closed by the minister, but he said that this is not the case.
In fact, he said that he loves the "romance" of trains and steam engines.
On the News at One radio show on RTÉ this afternoon, Varadkar said that not only is he not planning on closing rural lines, but "we don't even have dozens" of them.
Improvements
He said that the current policy is to maintain all existing services and make some improvements "if we can". But the minister said that "we can only do that if we improve the cost base".
Varakdar said that the country's railways are not good value for money. "Fifty per cent of all our money that the Government puts into public transport goes to Irish Rail['s operating costs]," he said. "They only carry 15 per cent of passenger journeys."
He said that this means that rural and private transport operators may be being disadvantaged as a result. "If I had more money, of course I'd put it into buses and of course I'd put it into rural transport," he said.
He said that he has outlined it very clearly to management and Irish Rail that there is "no justification" for additional funding for railways.
There is a "huge funding gap" in Irish Rail at the moment and he wants that closed by reducing costs.
He added that "if budgets are cut we need to cut them where spending is least efficient".
Varadkar said that buses can do the job of trains – only faster and cheaper.
He added that the failure of Irish Rail to deliver savings to date makes the situation "much worse for them".
Criticism
Earlier today,SIPTU criticised comments made by Varadkar, which it said indicated that funding may be withdrawn from Irish Rail and directed into other transport companies.
SIPTU Organiser, Paul Cullen, said:
The minister has on a number of occasions made clear his preference for forms of transport other than rail. In reality the cost base of rail transport in Ireland has risen because of additional expenditure on infrastructure and compliance with a number of new regulatory frameworks which have been imposed in recent years.
Cullen added that if funding is reduced, "this will result in a cash crisis in Irish Rail and lines will have to be closed".
In a week's time, the Labour Court will adjudicate on cost containment proposals proposed by Irish Rail.