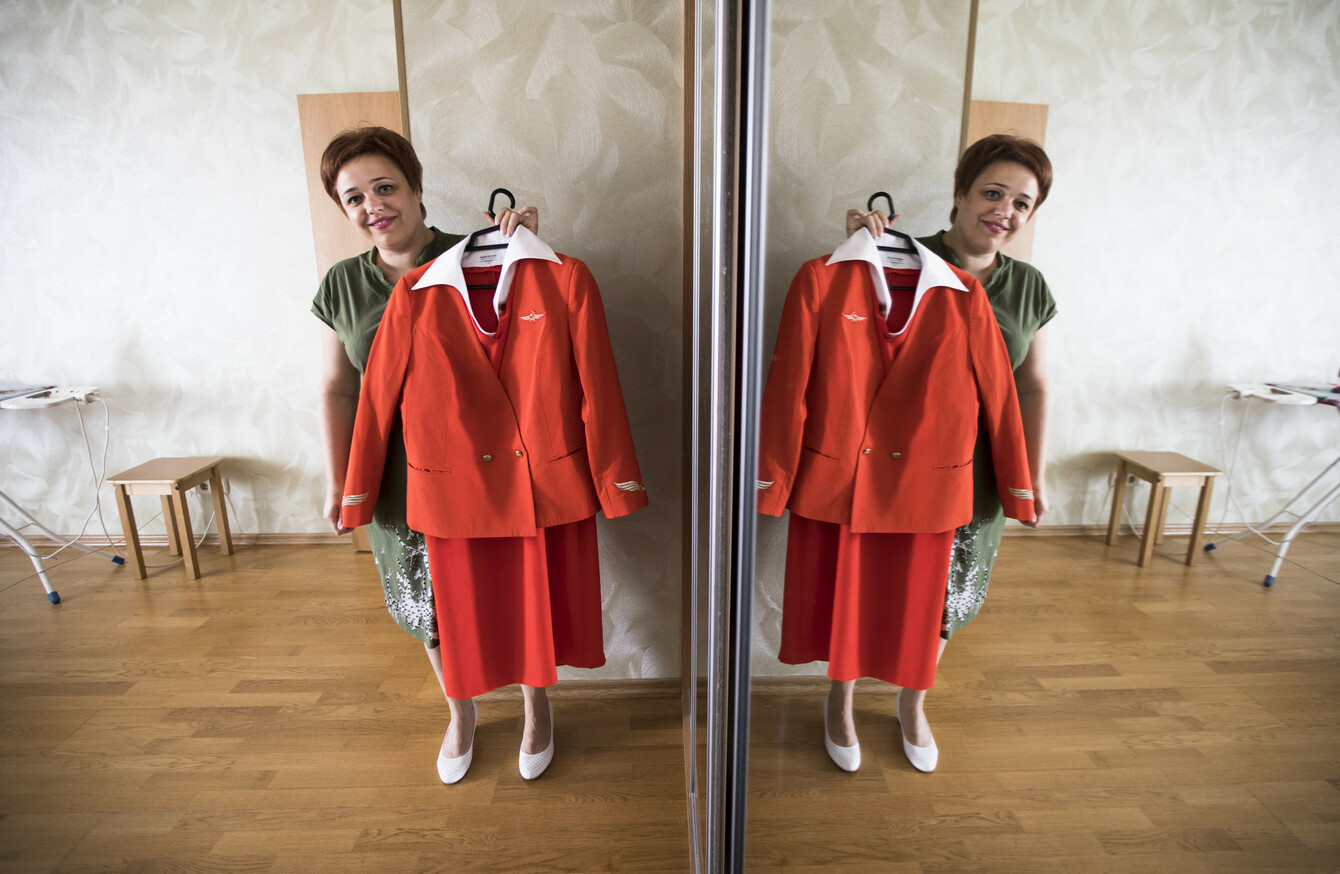 Aeroflot flight attendant Yevgeniya Magurina shows her uniform during an interview with the Associated Press
Image: Alexander Zemlianichenko/PA
Aeroflot flight attendant Yevgeniya Magurina shows her uniform during an interview with the Associated Press
Image: Alexander Zemlianichenko/PA
A RUSSIAN COURT ruled yesterday that the flagship carrier Aeroflot could not enforce demands over body sizes for female flight attendants, siding with two attendants who had filed a discrimination case against the airline.
The Moscow City Court said a rule specifying that female crew members should wear uniforms only up to size 48 (around an Irish size 16) could "not be applied" and ordered the company to pay token damages.
The two attendants, Yevgeniya Magurina and Irina Yerusalimskaya, sued the airline for alleged discrimination after they claimed they were shifted from long-distance to domestic routes because of their size.
The court awarded each of the women compensation for lost wages and 5,000 rubles (€73) in moral damages.
It did not rule explicitly, however, that Aeroflot was guilty of discrimination, leading the company to say it was "satisfied" by the ruling.
"The court objectively established that there was no discriminatory element in the actions of Aeroflot," the company told the TASS news agency.
The company does not infringe on the rights of workers due to age, gender, race or any other characteristic.
The airline said it would make a decision on changing its internal guidelines after studying the court's ruling, TASS said.
The ruling came after local courts initially rejected the complaints from the flight attendants.