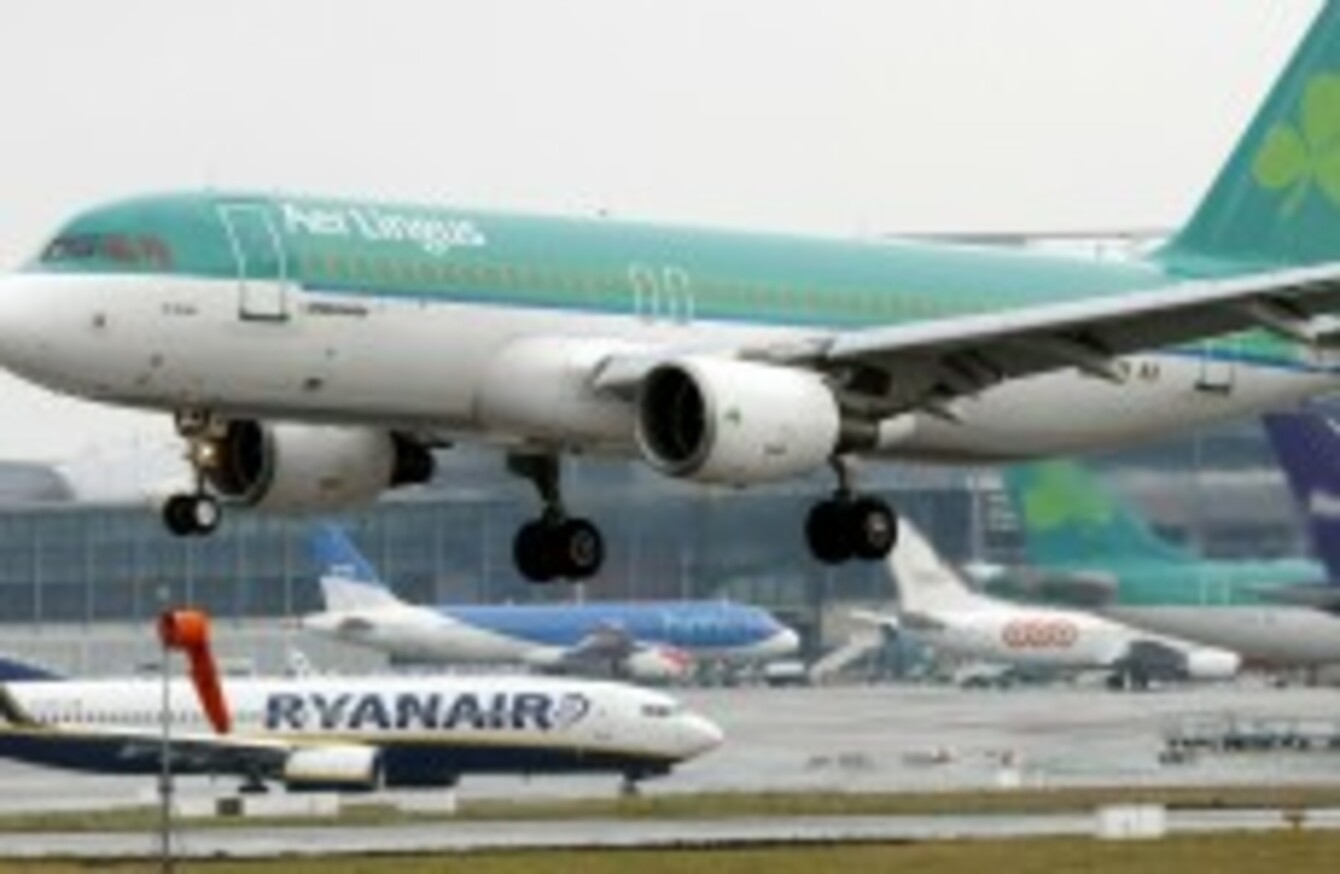 Image: Niall Carson/PA Wire/Press Association Images
Image: Niall Carson/PA Wire/Press Association Images
RYANAIR HAS SAID that it will appeal a decision by the European Commission to block its third proposed takeover of its fellow Irish airline, Aer Lingus, on competition grounds.
The Commission ruled this morning that a merger of Ryanair with Aer Lingus would have harmed consumers by creating a monopoly or dominant position on 46 routes where the two airlines currently "compete vigorously" against each other.
"This would have reduced choice and, most likely, would have led to price increases for consumers travelling on these routes," the Commission said in a statement this morning.
"During the investigation, Ryanair offered remedies. The Commission assessed them thoroughly and carried out several market tests. However the remedies proposed fell short of addressing the competition concerns raised by the Commission."
Ryanair's package of what it said were "unprecedented and revolutionary remedies package" included a commitment from the airlines Flybe and International Airways Group (the holding company for British Airways) to takeover 46 crossover routes.
But the Commission said that on all 46 routes Ryanair and Aer Lingus combined would have had "high market shares".
It claimed that on 28 routes the proposed merger would have created "an outright monopoly" and on a further 11 routes the only competitive constraint to the merged entity would have come from charter airlines, which it said were a "very different business model".
The Commission also said that its investigation "showed that there was no prospect that any new carrier would enter the Irish market after the merger, in particular by the creation of a base at the relevant Irish airports, and challenge the new entity on a sufficient scale".
'Pander to the vested interests'
The decision had been expected after Ryanair said last week that the Commission had told it that the latest offer and remedies package would be rejected over competition concerns. Ryanair restated its intention to appeal the decision today.
In a statement the airline claimed that the blocking of its bid was a "political decision to pander to the vested interests of the Irish government" which is a minority 25 per cent shareholder in Aer Lingus.
Ryanair said the decision "is not one that is based on a fair and reasonable application of EU competition rules or precedent airline merger approvals in Europe".
Spokesman Robin Kiely said: "At a time when airlines in Europe and further afield are merging to form bigger competition champions – witness American Airlines' merger with US Airways last week and Emirates' recent strategic joint-venture with Qantas – the EU Commission has yet again set back competition and choice in Europe while delaying much-needed consolidation."
This was Ryanair's third takeover bid for Aer Lingus.
It already owns 29.82 per cent of Aer Lingus but has failed in a number of bids to get a controlling share in the Irish airline which has rejected the approaches from one of its competitors.
In a statement, Aer Lingus said it was Ryanair's only significant competitor on the "vast majority of Irish air routes" and welcomed the decision of the European Commission.
Chief executive Christoph Muller said in a statement: "Aer Lingus' position from the outset has been that Ryanair's offer should never have been made.
"The series of inadequate remedy offers presented by Ryanair only underlines the view that Ryanair made its offer without any reasonable belief that it could obtain clearance. "