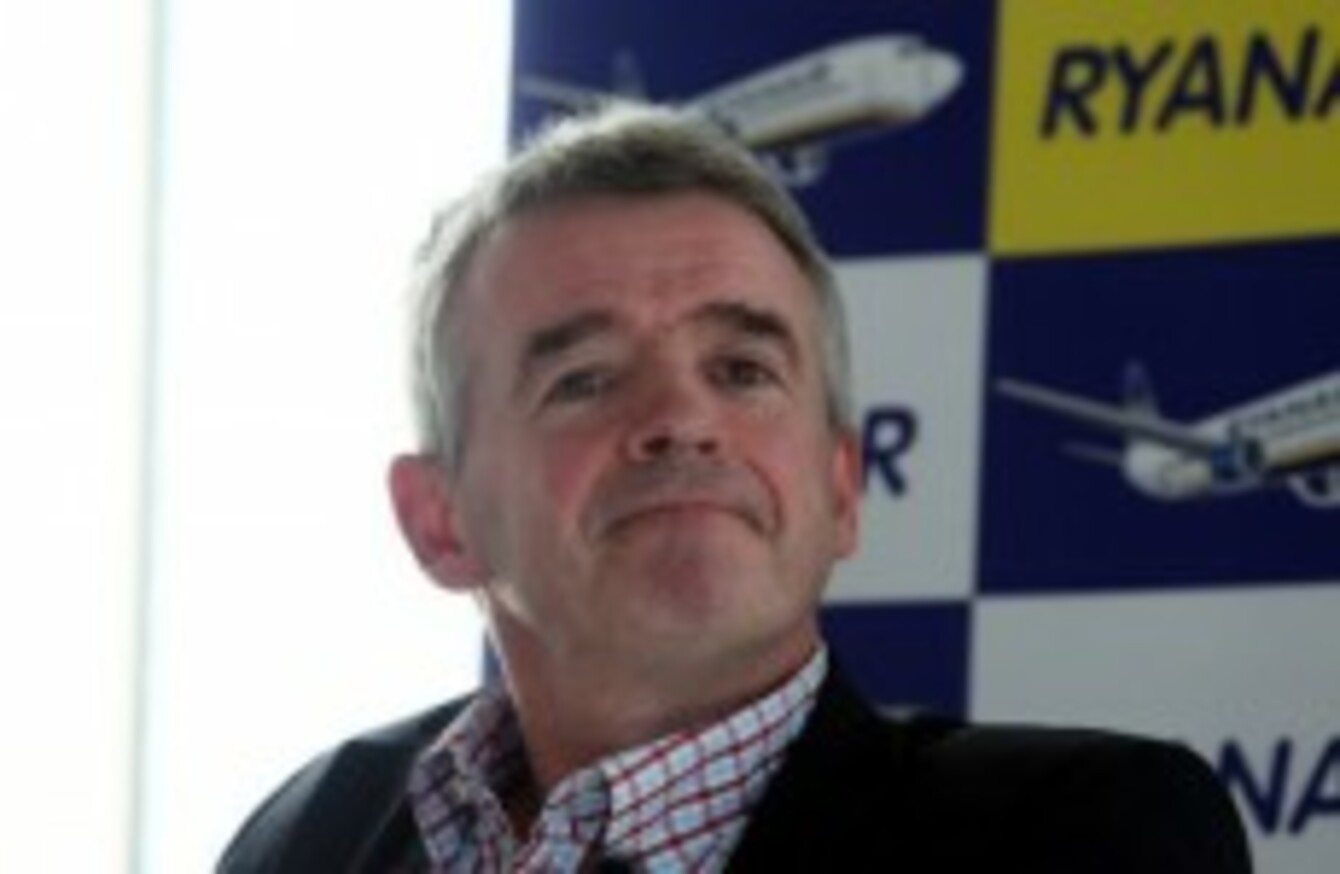 Image: Steve Parsons/PA Wire/Press Association Images
Image: Steve Parsons/PA Wire/Press Association Images
HE HAS OFFENDED environmentalists, overweight people, Germans, parents and his own customers. And today, Ryanair boss Michael O'Leary took aim at pensioners.
Speaking on Newstalk's The Right Hook, O'Leary said that over 65s shouldn't be given free travel, free TV licences or assistance with light and heat.
"I think it's unrealistic to not necessarily have a pensions scheme," O'Leary said "but should all pensioners get free television licenses? No.
You should pay for the television licence. The trains are not expensive. The TV license is not expensive. There should be no exceptions to that. And if you really have old and infirmed people who need support, that should come through social welfare.
O'Leary added that "political pork belly programmes" which entitled the elderly to travel or electricity had to top.
They don't need it. By all means address that in the pension. There will be hardship cases that should be addressed but there's lots of rich pensioners living in Dublin 4 or in leafy Foxrock.
O'Leary said that he was hoping for the removal of the tourism tax in the Budget.
From a tourism point of view our pre-budget submission would be to get rid of the travel tax. We've made submissions to the government saying we would deliver an extra million passengers to Ireland next year if they got rid of the three euro travel tax that brings them in no money anyway.
"It's interesting for all the guff that goes on about the gathering this year, they talk about increase of 200,000 or 230,000 visitors, we'd bring in a million extra visitors next year if they just scrapped the travel tax."