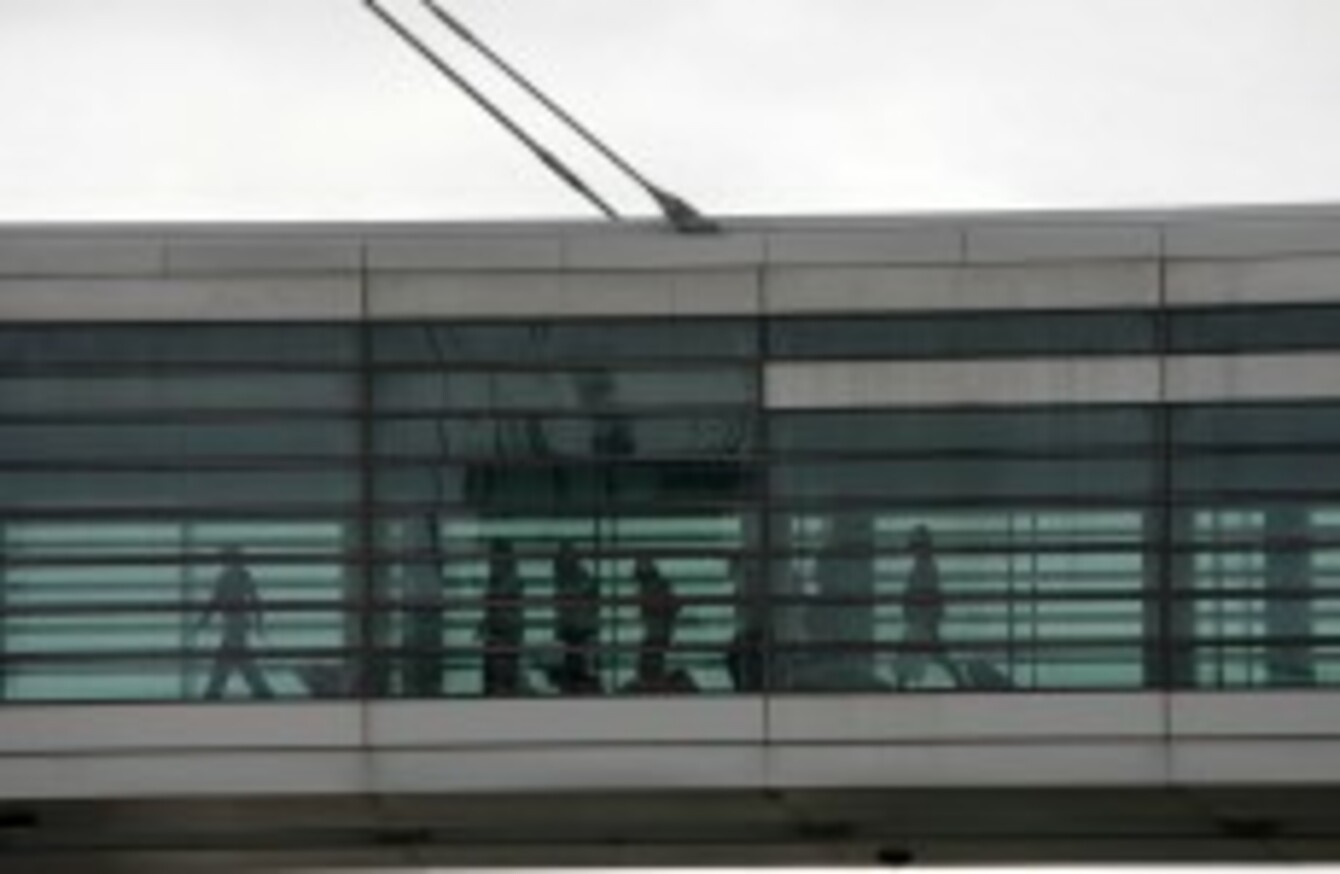 Dublin Airport
Image: Mark Stedman/Photocall Ireland.
Dublin Airport
Image: Mark Stedman/Photocall Ireland.
THE DUBLIN AIRPORT Authority has announced that there will be no change to airport charges in the capital city.
Ryanair has hit out at the lack of change, calling on the Government to force the DAA to reduce Dublin Airport's charges by at least 40 per cent, in line with the IAA charges.
Ryanair said that Dublin Airport is the most expensive of the 160 airports it operates to and from.
It blames this for a drop in DAA Dublin traffic by 20 per cent in 2010 – down to 18.4 million in that year from 23.4million in 2008.
Ryanair's Stephen McNamara said:
Clearly Ryanair's formula of low fares works, whereas tourist taxes and the DAA monopoly's high fees continue to damage Irish tourism and jobs.
However, DAA's Director of Strategy, Vincent Harrison, said:
Our pricing will be flat next year, which is good news for passengers and for airlines.

Independent surveys consistently confirm that Dublin Airport's charges are hugely competitive, and our decision not to increase prices next year means we will continue to offer low prices compared to our peers
Charges at Dublin Airport are governed by the independent Commission for Aviation Regulation, which sets an annual price cap – the average maximum charge per passenger that can be levied – for the airport.
The DAA said that under the regulator's formula, there is an increase in next year's price cap, but it has decided not to pass on this increase to passengers.
The average passenger charge will be about €10.40 for this year and DAA has proposed that the maximum average charge for 2012 will remain at that level.
The DAA said the proposed passenger charge for 2012 is 17 per cent lower than the average €12.50 passenger charge levied in 2009 by comparable European airports such as Stansted, Gatwick, Brussels, Copenhagen, Lisbon, Zurich, Vienna, Munich, and Oslo.
It also has a number of proposals for 2012 which will include airport charges being reduced in the winter and increased by a lesser amount in the summer.
Harrison commented:
While certain parties will always claim otherwise, the facts show that Dublin Airport's charges are hugely competitive. Our aim is to continue to offer competitive airport charges and highly attractive incentive schemes to our airline customers at Dublin Airport and our plan to keep prices flat for next year is consistent with that approach.
Aside from competitive passenger charges, the DAA also offers generous financial incentives at Dublin Airport to stimulate the launch of new short-haul and long-haul routes and support the expansion or reinstatement of capacity on markets that are already served.
Meanwhile, Minister for Transport, Leo Varadkar, said that he will phase out exchequer support for regional airports over time.
He has not set out a time frame for this.
The Minister has provided additional funding for the six regional airports, for operational purposes, for 2011, but the last government had failed to allocate sufficient funding for regional airports this year.
From next year, the Government will support the four regional airports at Donegal, Ireland West Airport Knock, Kerry and Waterford.