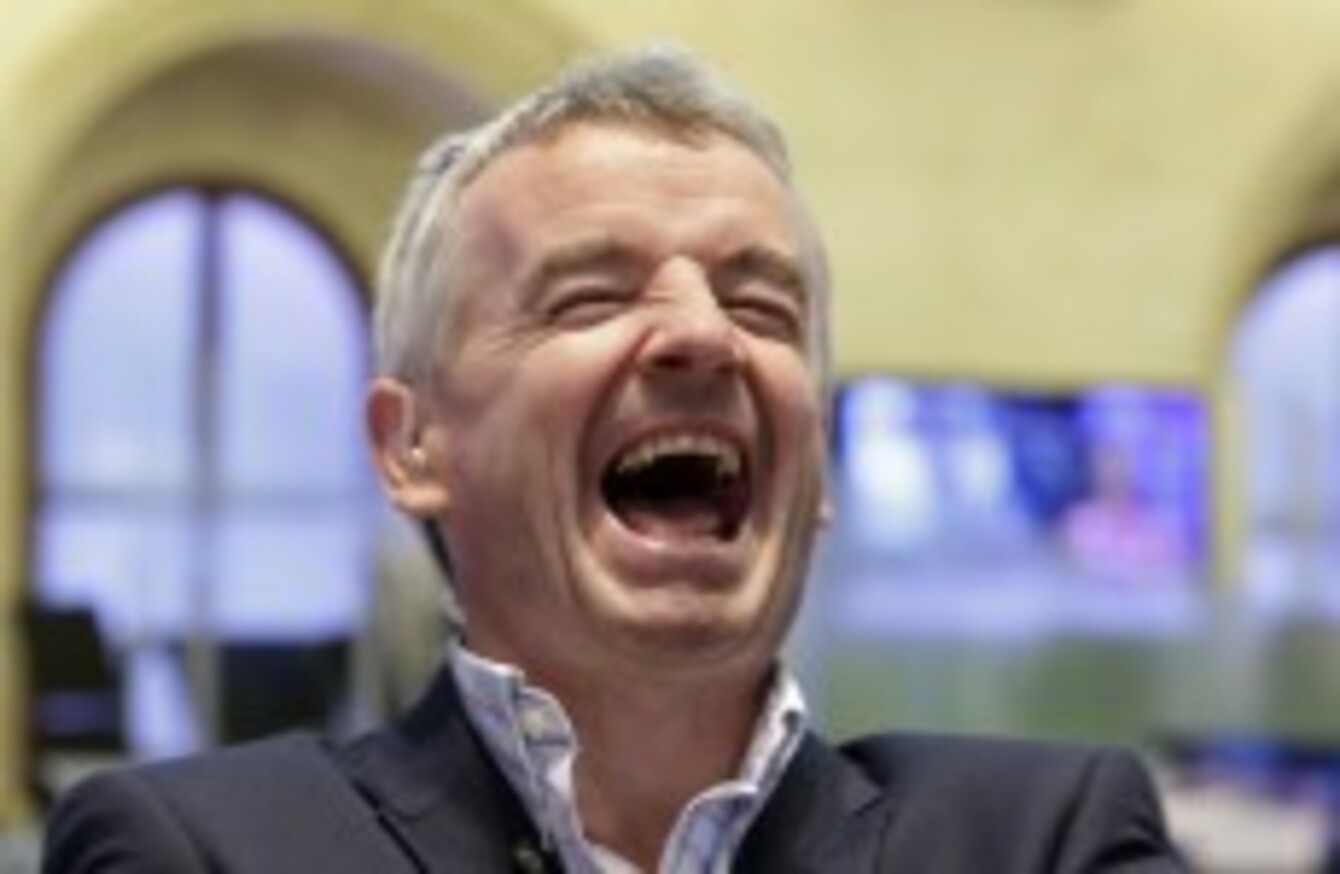 Image: Richard Drew
Image: Richard Drew
Updated at 4pm
RYANAIR EXPECTS TO make a net profit of over €1.1 billion this year.
The bumper take is 25% higher than Ryanair previously expected with the airline saying that customers are now paying more for a seat than they had previously.
A bad summer in northern Europe also meant that more people were flying south for sun, leading to a 15% Q3 rise in passengers for the summer months.
The airline says that its average fares for the first half of the year are 2% higher than last year while their planes were, on average, 95% full in July and August.
This performance means that Ryanair have now increased their profit guidance for the year from up to €970 million to up to €1.2 billion.
Ryanair CEO Michael O'Leary says that the good summer for the airline has continued into September with the company bringing forward their trading update as a result.
He says their 'always getting better' policy of customer service is also helping:
During a year when Ryanair will grow traffic by more than 13 million customers per annum, it's clear that consumers all over Europe are delighted by and are switching to, our "always getting better" customer experience programme.
O'Leary does acknowledge that they have "clearly benefited" from the poor weather in parts of Europe and a relatively strong sterling that has been "encouraging more UK families to holiday in the Med."
The company cautioned that their full results are obviously dependent on their performance towards the end of the year.
They say their fares will be driven down on average as they attempt to gain a greater foothold in the German market, a key growth target for the airline.