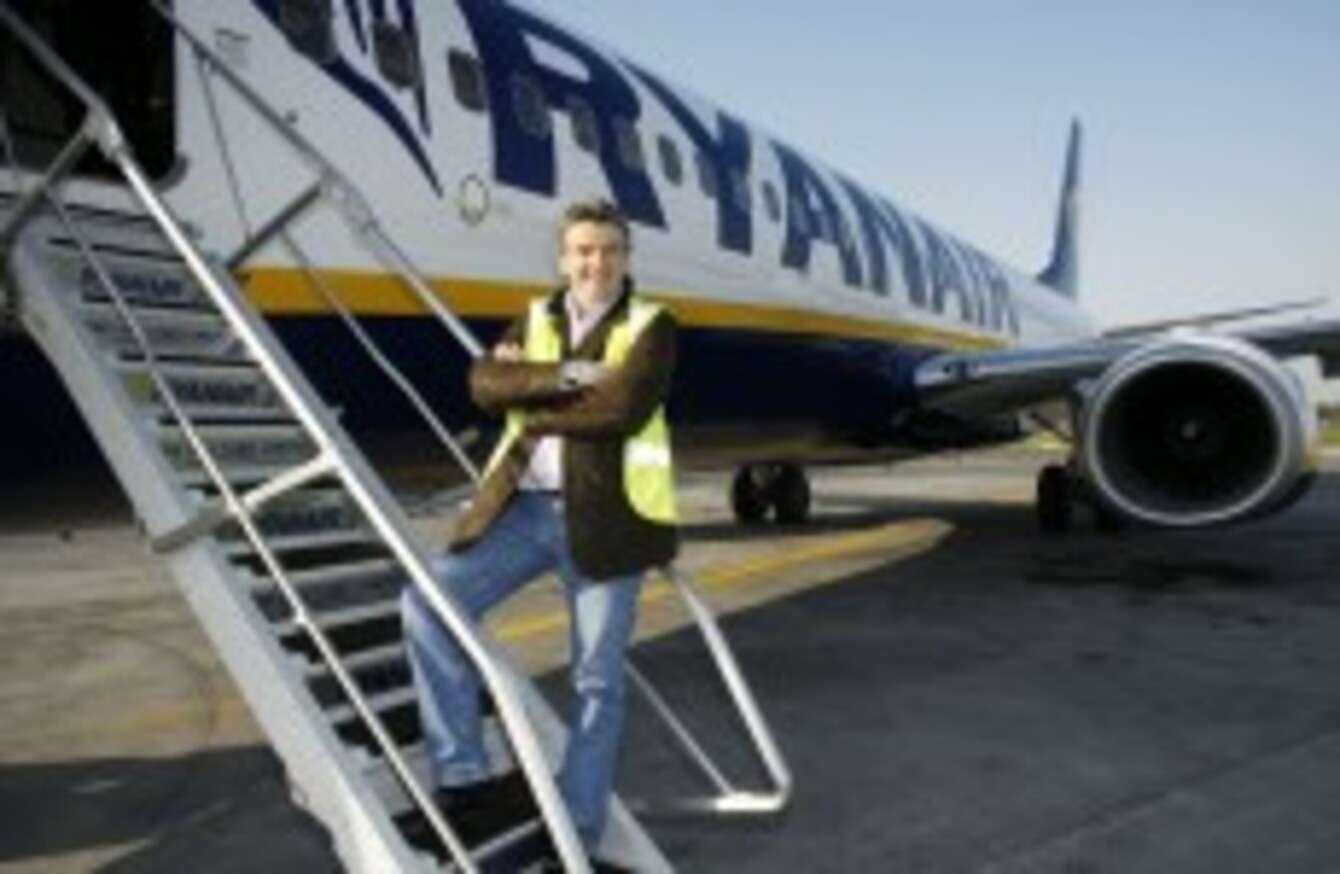 "This plane ain't going to board itself"
Image: Mark Stedman/Photocall Ireland
"This plane ain't going to board itself"
Image: Mark Stedman/Photocall Ireland
RYANAIR HAS A history of floating strange ideas which never actually materialise – remember when they were going to offer standing tickets on flights?
However it sounds like they just might be serious about this latest idea.
The airline says it is looking at buying bespoke airplanes from a Chinese aircraft manufacturer with wider than normal doors which would allow people to enter and exit the plane in twos.
The bigger doors would mean passengers could board and disembark faster than is currently possible, allowing for less changeover time for planes.
"The Chinese are willing to listen to what we want," Ryanair's Chief Financial Officer Howard Miller told the Daily Telegraph. "A plane manufactured by Boeing or Airbus is a one-size-fits-all. We want two people to walk through the door".
Ryanair is in talks with the state-owned Commercial Aircraft Corporation of China over a possible prototype.
Miller said that Ryanair is also looking to have a smaller galley on its planes to reflect the fact that Ryanair does not serve hot meals on its flights, as well as a redesigned hold for baggage.
The airline has already worked with CACC in the past. Last year, it developed a partnership with the corporation to develop a new version of the 200-seat airplane used by Boeing and Airbus.
The announcement come a day after Ryanair saw a drop of almost 30 per cent in its quarterly profits announced yesterday morning. The airline blamed the increasing cost of fuel for the drop.