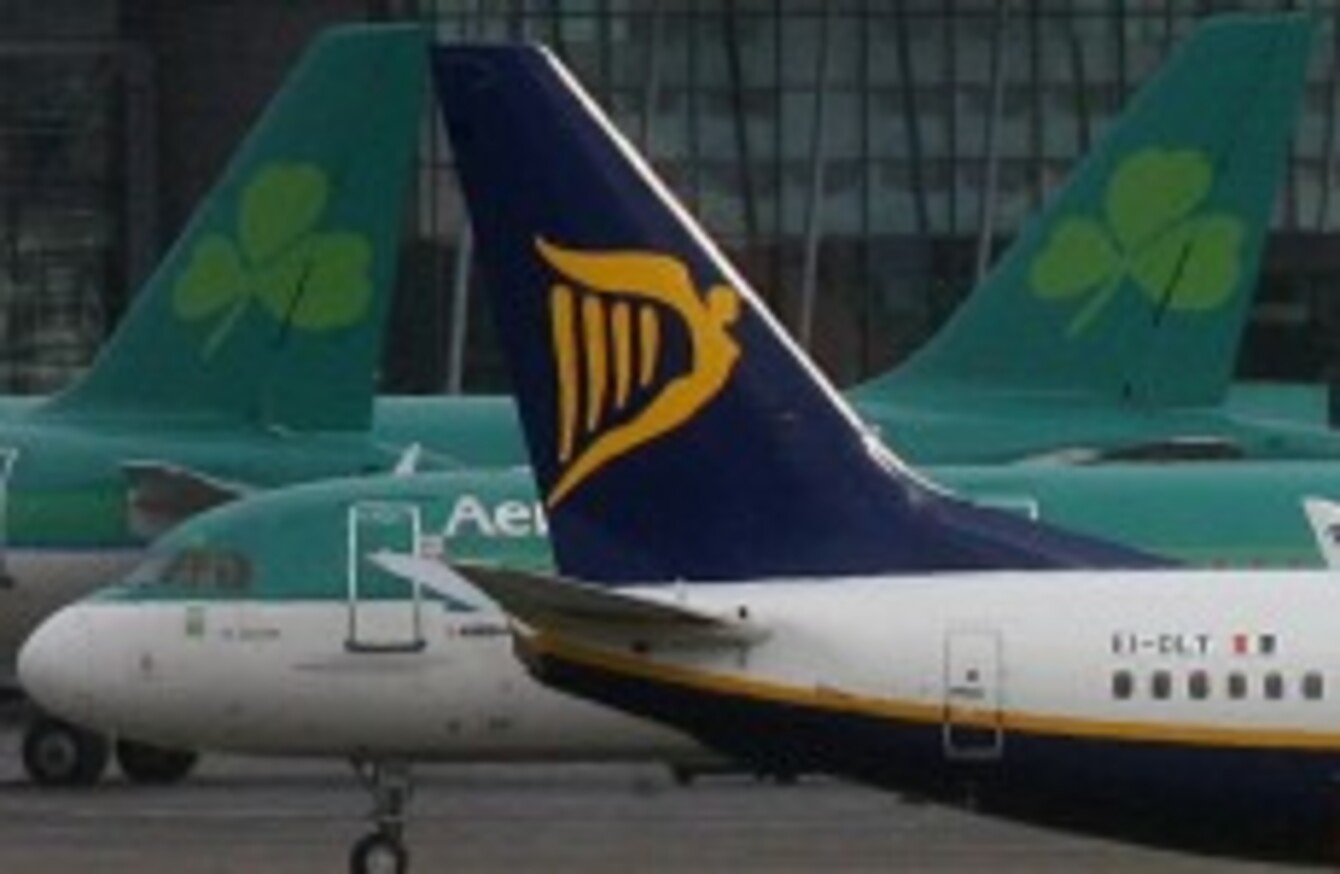 Image: Niall Carson/PA Wire
Image: Niall Carson/PA Wire
RYANAIR'S MINORITY SHAREHOLDING in Aer Lingus is looking increasingly likely to be investigated under merger control legislation in the UK.
The no-frills airline immediately said that it will appeal the ruling to the Supreme Court. The ruling was handed down by an appeal court in the UK today and means that the Office of Fair Trading can now proceed with its investigation which began over two years ago.
Ryanair currently owns almost 30 per cent of Aer Lingus.
Aer Lingus CEO Christoph Mueller said he supported the judgement and that Ryanair's shareholding is "contrary to the interests of consumers and the majority of our shareholders":
It is unacceptable that our principal competitor has been allowed to remain as a significant shareholder on our share register even though the European Commission blocked their hostile takeover almost five years ago.
Mueller said that the situation was intolerable and cannot be allowed to continue. "Today's judgment confirms that the OFT has the jurisdiction to investigate the anti-competitive effects of Ryanair's minority shareholding in Aer Lingus," said the Aer Lingus CEO.
"The OFT can now proceed swiftly to complete its investigation into Ryanair's shareholding which is contrary to the interests of consumers and the majority of our shareholders".
Ryanair said it had instructed its lawyers to file a UK Supreme Court Appeal of the decision. The airline had said that the OFT was out of time to investigate Ryanair's 29 per cent stake in Aer Lingus which has been in place for six years.
In a statement, Ryanair said that it had been stopped from a takeover of Aer Lingus in June 2007 by the EU Commission which had confirmed that Ryanair could not be forced to sell its 29 per cent minority stake since Ryanair did not have de facto or de jure control of Aer Lingus
The Office of Fair Trading had previously started an investigation into Ryanair's minority shareholding in September 2010, a decision which was upheld by the Competition Appeal Tribunal in July 2011.