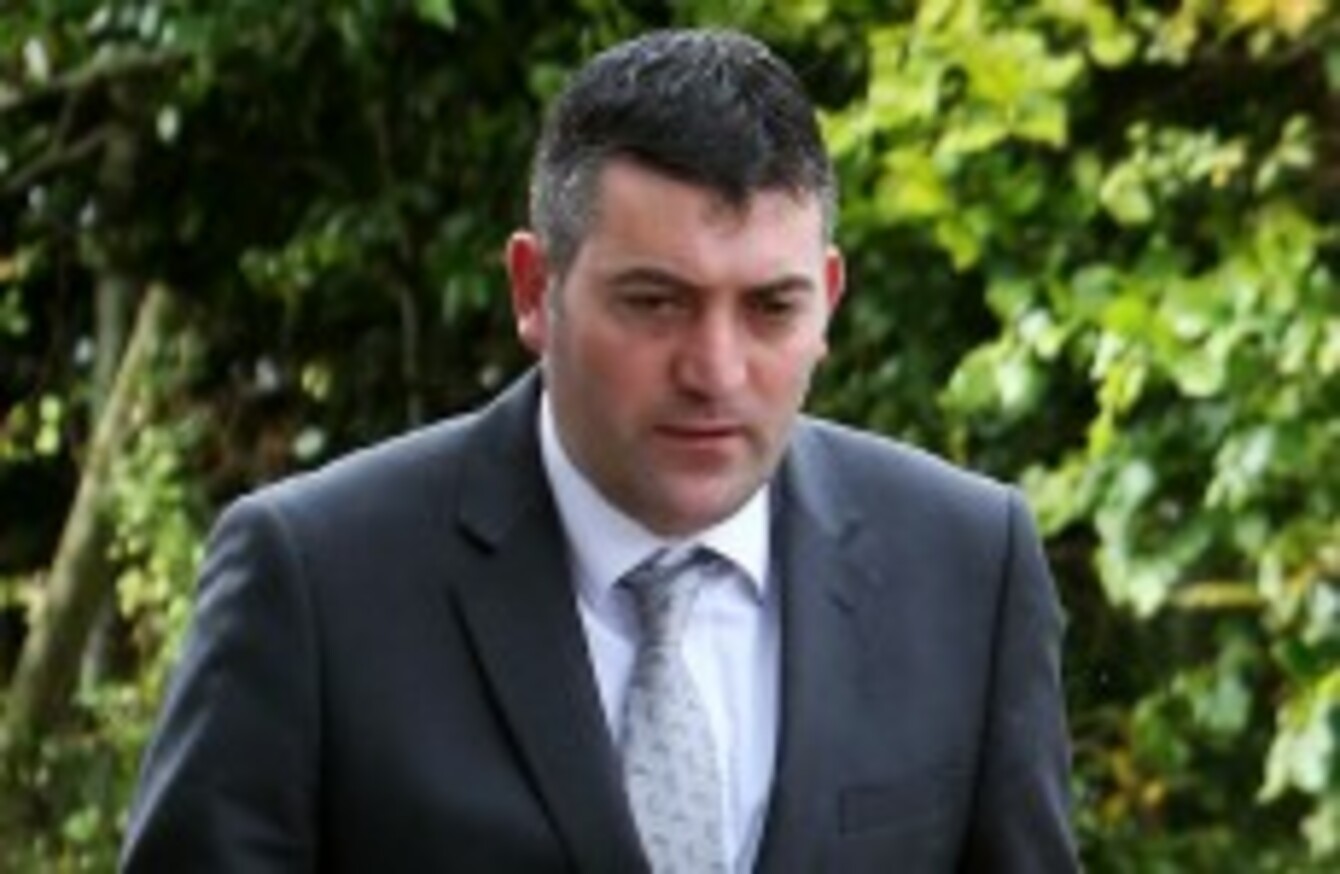 Sally Rowlette's husband Sean.
Image: PA Wire/Press Association Images
Sally Rowlette's husband Sean.
Image: PA Wire/Press Association Images
Updated 5.01pm
SLIGO REGIONAL HOSPITAL has apologised to the husband and family of Sally Rowlette, the mother-of-four who died after giving birth at the hospital.
In a statement this evening, the hospital said it wished to apologise "for the events related to [Sally]'s care that contributed to her tragic death and to take this opportunity to again offer our condolences".
A jury at the inquest into Sally Rowlette's death yesterday returned a unanimous verdict of medical misadventure.
The 36-year-old had suffered a stroke after she gave birth in Sligo General Hospital in February last year. It was found that the hospital did not properly manage her HELLP Syndrome, which is a severe form of pre-eclampsia. She suffered a massive brain haemorrhage and died the day after she gave birth to her daughter.
In its statement, Sligo Regional Hospital said a number of improvements have taken place at the hospital in recent years specifically relating to maternity and ICU services.
Speaking to Newstalk Breakfast today, family solicitor Roger Murray said "at its heart, this is a tragedy, and an avoidable tragedy at that". He spoke of the woman's husband Sean and his devastation following her sudden death, as they had been together since they were in secondary school.
"It's been enormously difficult for him", Murray said. However he said the verdict in the inquest will allow Sean to give answers to their four children when they are older and ask what happened to their mother. He also said the "robust recommendations" made by the jury are a huge comfort to the family.
RTÉ reports that the inquest heard there was no consultant in the Intensive Care Unit for more than four hours aside from a visit by an obstetrician at 4.30am. Dr Peter Boylan, consultant obstetrician at the National Maternity Hospital told Morning Ireland that if there had been a consultant monitoring Sally Rowlette, "things might have been different".
One of the consultants who was involved with the woman's care abruptly left the hospital two weeks after her death in the middle of a period of leave and attempts to trace him since have been fruitless.
Boylan said this case represented a "structural, fundamental problem" in Irish health services, where temporary consultants are overused. He said we need to figure out why so many doctors are going to Australia and Canada and the service needs to put in place a system that makes jobs more attractive to specialist consultants.
"Like air accidents it's always a series of minor deficiencies which conspire together to result in a catastrophe and the death of a mother," he said.
Additional reporting by Christine Bohan