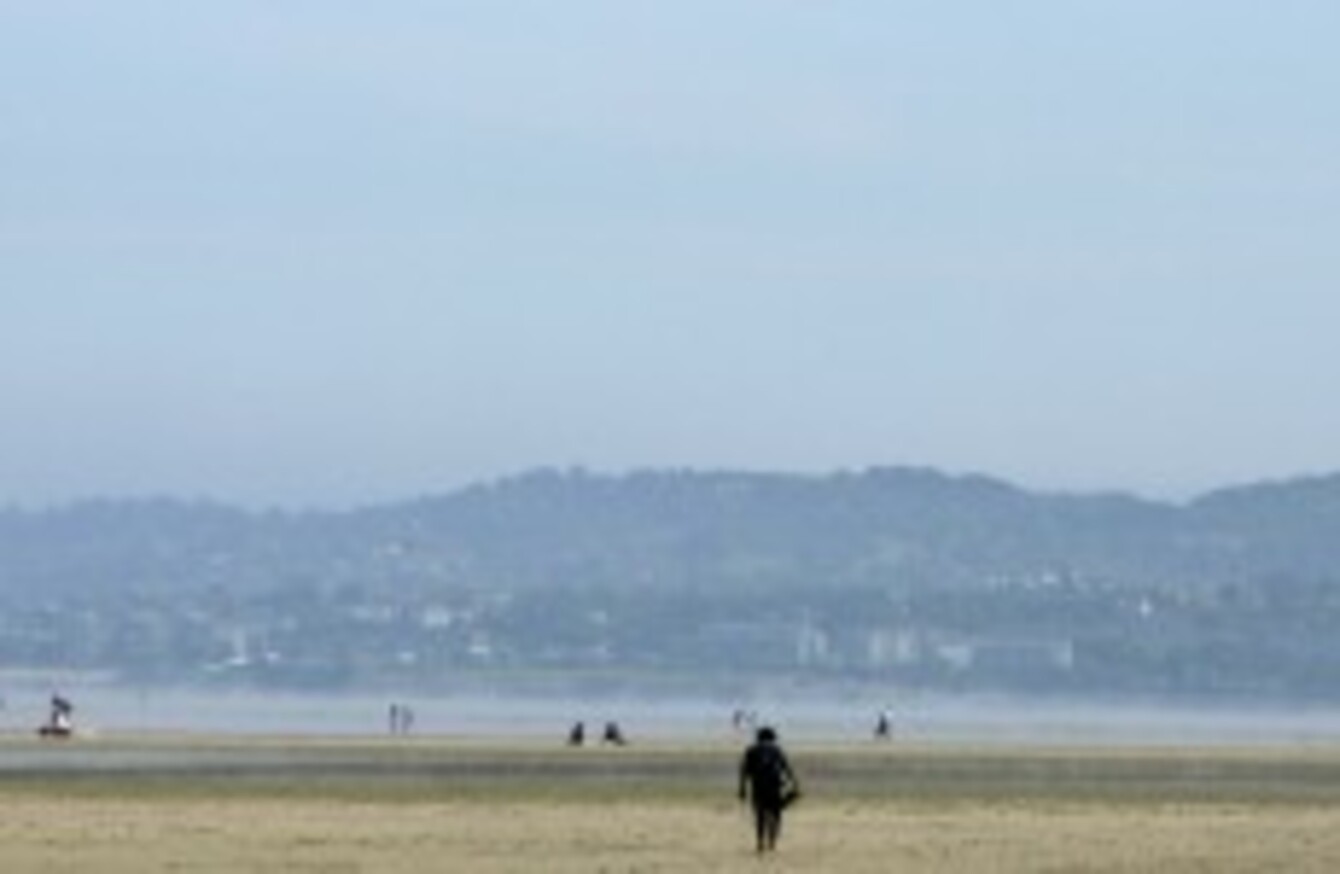 Sandymount strand
Image: Mark Stedman/Rollingnews.ie
Sandymount strand
Image: Mark Stedman/Rollingnews.ie
THE BALMY WEATHER may make you feel like taking a dip in the sea this evening, but if you're a Dublin southsider you'll have to set your sights a bit further afield.
Dublin City Council (DCC) has issued a temporary prohibition order on bathing at Sandymount and Merrion Strands because the current quality of water is not up to scratch.
"A temporary bathing water prohibition has been issued for Sandymount Strand and Merrion Strand today," the council said in a release.
These beaches will be sampled again tomorrow morning, with results being available on Monday (13 July).
DCC regularly samples the water at each of its three designated beaches (Dollymount Strand on the northside of the city, and Merrion and Sandymount Strands) during the summer bathing season to determine the quality of the water.
The purpose of the tests is to ensure that water quality is in line with that set down by the Environmental Protection Agency as per the Bathing Water Quality Regulations 2008.
Sandymount was similarly temporarily closed to bathers in July last year.
Factors which can lower the water quality of a beach include weather and tidal conditions, faecal matter from dogs and birds and temporary overflows from drains.
Nearby White Rock beach in Killiney was shut to bathers for a brief period last month after high levels of E Coli were found in water samples taken there.
Galway
A 'do not swim' notice was also posted at the beach in Salthill in Galway:
The move was due to the fact that elevated levels of intestinal Enterococci bacteria have been detected.
The council said:
This advice is in line with agreed national protocols and Galway City Council has been advised by the HSE as swimming in waters with elevated levels of Intestinal Enterococci bacteria may cause illness.
The warning notice is in place until further notice.
"The likely cause of the elevated levels of Intestinal Enterococci from the sample taken on Monday last are unknown and investigations are ongoing," said the council. Full results of the testing were received, and re-sampling has taken place.
The council anticipates that these re-sampling results will be available on Saturday. After these are received, it will issue an updated notice.
Results of samples at other beaches in the area, including Silver Strand and Grattan Road beach, "were well within the guidelines for safe swimming", said the council.
- Additional reporting Aoife Barry