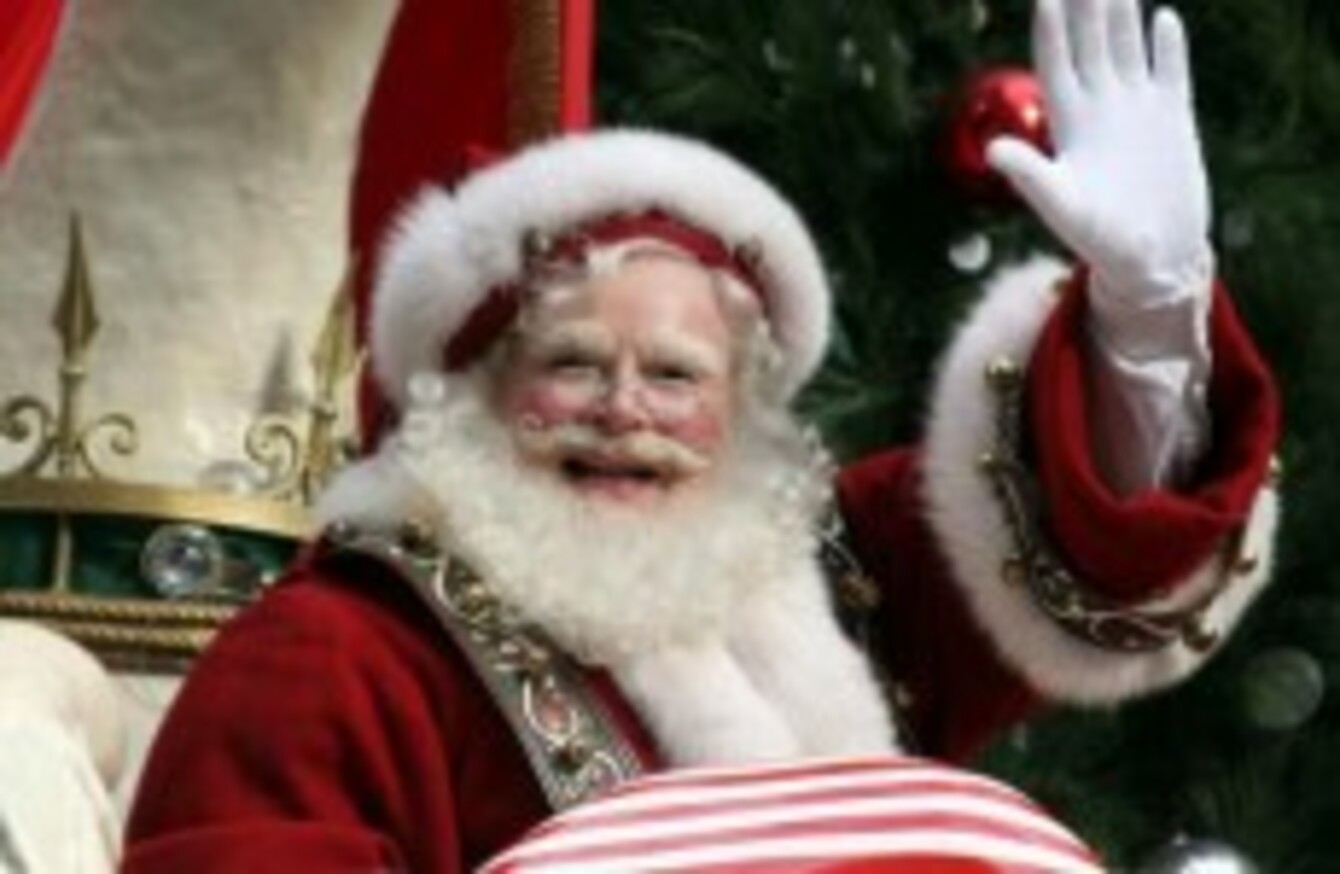 The Government believe.
Image: MARY SCHWALM/AP
The Government believe.
Image: MARY SCHWALM/AP
THE GOVERNMENT HAS confirmed that Santa Claus "sees all – even Dáil debates" after a Fine Gael TD questioned his existence in the Dáil this week.
The Government's statement comes after Jim Daly TD compared a Dáil motion to a Santa letter, something he described as a "fanciful fairytale".
During the course of a debate about a Technical Group motion on the issue of Anglo bond repayments, Daly said the motion was "the first 'Dear Santa' letter I have seen this Christmas". "It is a complete fanciful fairytale," he declared.
Daly then dictated a fictional Christmas letter before actually admitting that he himself did not believe in Santa Claus:
Dear Santa, how are you? I am sorry that the day ever came when it dawned on me that Santa did not exist, because I would love to send the motion off to him.
But the Government have said that Daly's comments in no way represent Government policy and have in fact warned him that his beliefs could lead to him missing out on presents on Christmas Day. In an official response to Daly's remarks, a Government spokesperson said:
The Government supports Deputy Daly's position on the Private Members' Motion but hopes he won't end up on the naughty list for his other remarks. Everybody knows Santa sees all – even Dáil debates.
Daly was contacted by TheJournal.ie this afternoon to clarify his speech he has indeed acknowledged that he was wrong to raise any doubts about Santa Claus.
I wish to withdraw my comment from the record of the house about my belief in Santa Claus. I apologise unreservedly to Santa and look forward to being back on his good boy list in time for Christmas. I trust Santa will understand that sometimes in the heat of political debate we say things we regret.
Santa's office could not be contacted for comment as this is a particularly busy time of year in the North Pole.