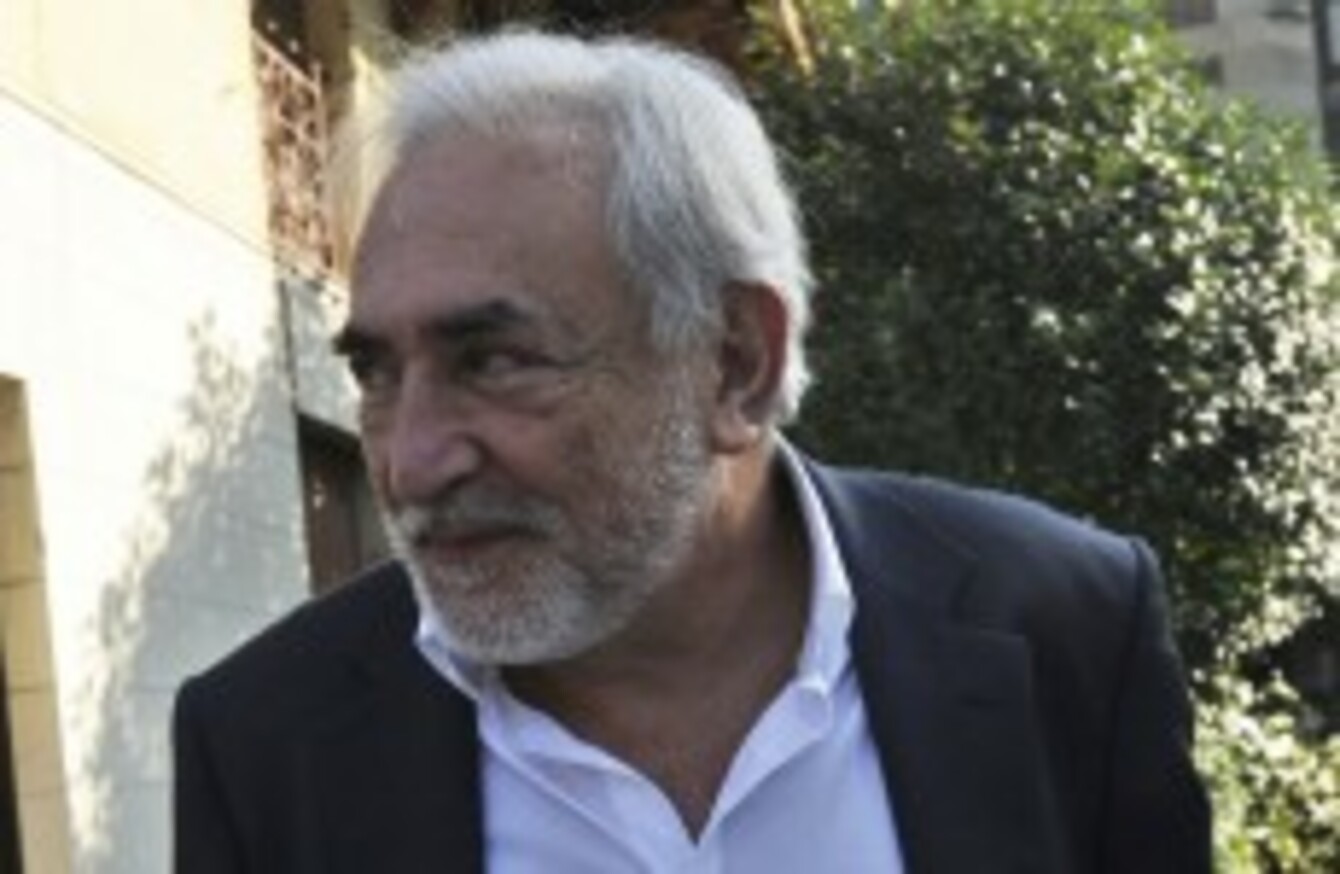 Strauss-Kahn in Sarcelles, near Paris last month.
Image: Yoan Valat/AP/Press Association Images
Strauss-Kahn in Sarcelles, near Paris last month.
Image: Yoan Valat/AP/Press Association Images
CLAIMS THAT THE former head of the IMF Dominique Strauss-Kahn was set up when he was arrested on sexual assault charges earlier this year have been strongly denied by French president Nicolas Sarkozy's party.
In a detailed analysis of the Strauss Kahn case published in the New York Review of Books, journalist Edward Jay Epstein reveals new details about the case which ruined the French presidential hopes of Strauss-Kahn.
The then head of the International Monetary Fund was arrested in New York in May following allegations that he had sexually assaulted a hotel chambermaid. He claimed the sex had been consensual but he was indicted by the grand jury before charges were eventually dropped after questions were raised about the veracity of his accuser's evidence.
In the detailed analysis by Epstein, it is claimed among other things that Strauss-Kahn's Blackberry was hacked and has mysteriously disappeared and that staff at the Sofitel hotel, where the incident took place, were caught on camera doing a three-minute "dance of celebration" and "high-fiving".
Epstein repeated these claims in an interview with BBC Radio 4 this morning and said the main question surrounded why the hotel had waited so long before calling the police when the woman at the centre of the claims, Nafissatou Diallo, first came forward.
In the article, the details are linked to a wider plot to discredit Strauss-Kahn which it is suggested was orchestrated by the company which owns the Sofitel, the Accor Group, and has links to Sarkozy's party.
The Accor Group firmly rejected the theory in a detailed point-by-point denial, the Telegraph reports, with the specific allegation related to the "dance of celebration" said to have been two colleagues talking about sport.
Sarkozy's UMP party also described the story as "ridiculous", according to The Province.