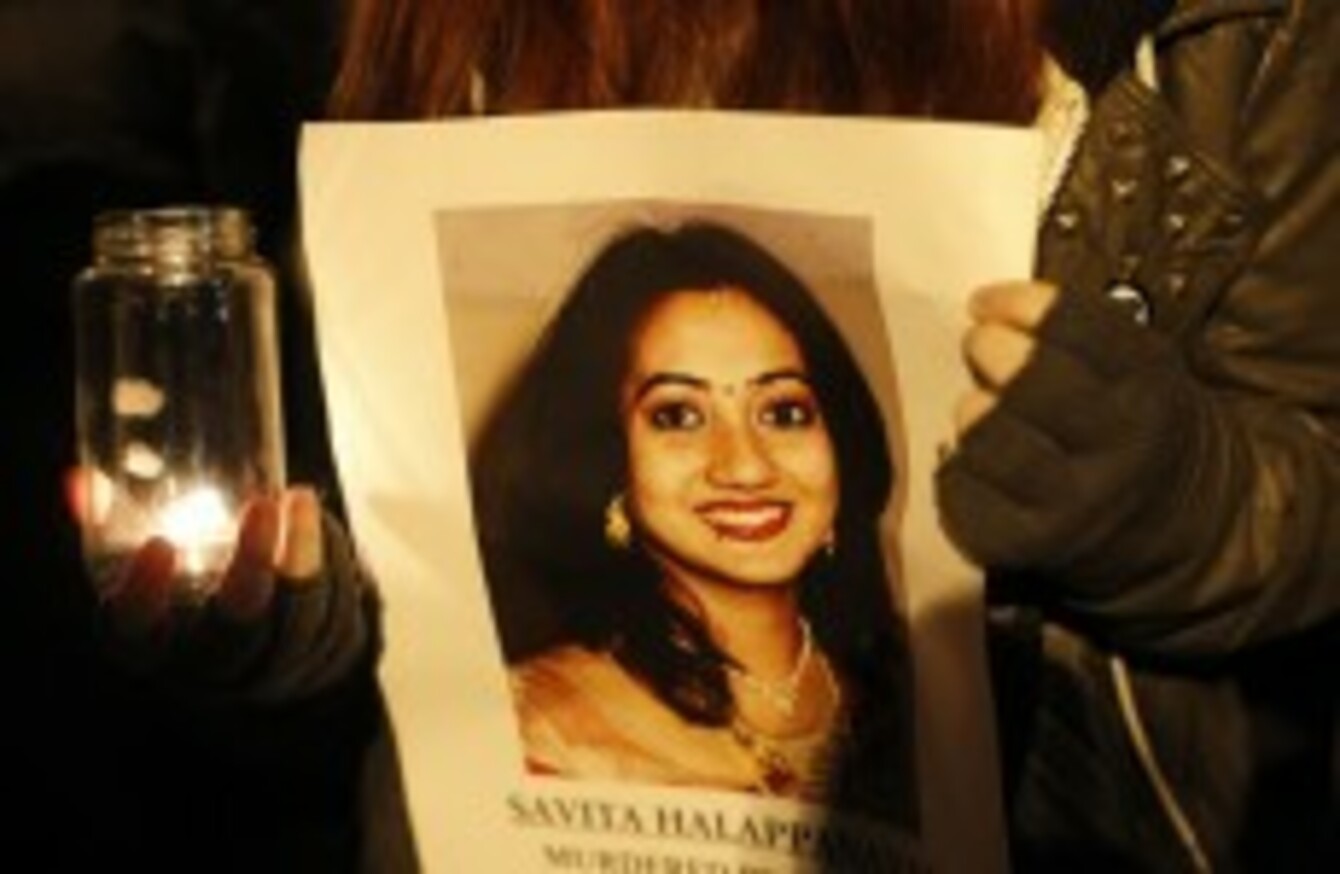 COMMUNICATIONS MINISTER PAT Rabbitte has said that a leaked report into the death of Savita Halappanavar appears to support the government's decision to legislate for the X Case on abortion.
The Evening Herald today reports details of a draft report by the Health Service Executive into the death of the Indian woman at University Hospital Galway last October, days after her family claim she had asked for but was denied an abortion.
According to reporter Fiona Hynes the draft report is said to state that hospital staff should have considered offering Savita an abortion days before her death as her unborn child had no possibility of surviving.
The clinical review also reportedly details a litany of medical failures and says that a blood infection, from which Savita is suspected of having died, went undiagnosed for days.
Speaking on Newstalk Breakfast this morning, Rabbitte said: "The suggestion seems to be that medical negligence was a contributory factor but that in addition there are no clear guidelines here and that doctors felt that their hands were tied.
"Now that seems to me to be more tangible, hard evidence than we might have expected to support the measures embarked on by government in respect of legislating for the X Case."
He said there was an obligation on TDs and senators to bring "legal clarity" to what he said was a "hugely complex issue".
Health Minister James Reilly said he would not comment until the report has been published. The HSE said it would not be commenting on a draft report.
TheJournal.ie understands that the review, chaired by Sir Prof Sabaratnam Arulkumaran, was concluded over six weeks ago but that drafts of the report are currently being circulated to affected parties for review ahead of publication.
Separately a Health Information and Quality Authority review of the safety, quality and standards of services provided by the HSE to patients, including pregnant women, at risk of clinical deterioration, at University Hospital Galway is ongoing.
It is understood to be some way off completion and is not expected to be published in the near future.