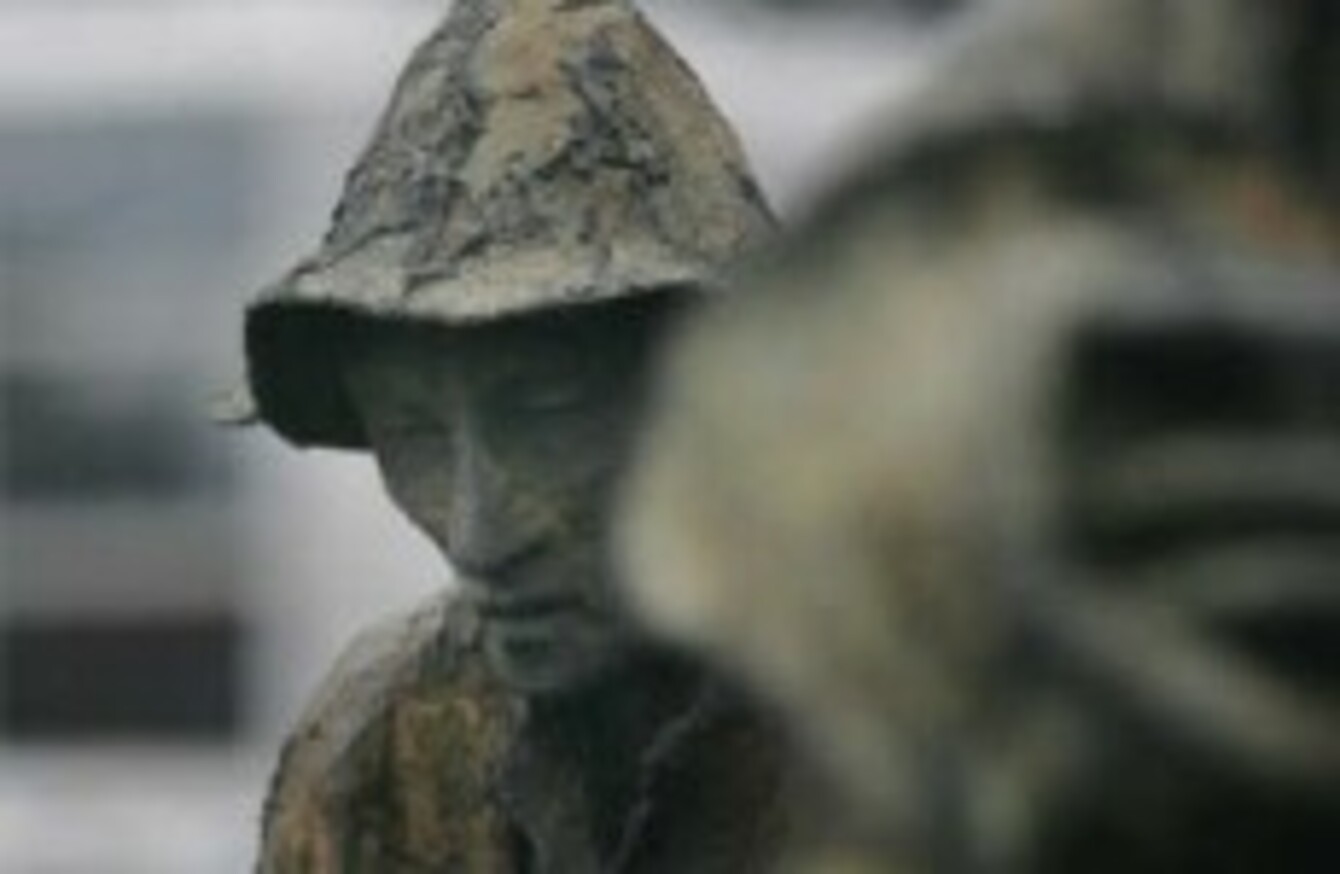 The Famine Sculptures Dublin
The Famine Sculptures Dublin
SCHOOLS ACROSS IRELAND will hold a minute-long silence tomorrow afternoon to pay tribute to those who lost their lives or loved ones during the Great Famine in the 19th century.
Children in Ireland's primary and secondary schools will remain silent for one minute from noon on Friday as a gesture of respect for and acknowledgement of those who died or suffered loss between 1845 and 1852.
Minister for Arts, Heritage and the Gaeltacht Jimmy Deenihan said the students will also "contemplate famine and hunger worldwide" during the reflection period.
He thanked them for supporting the National Famine Commemoration Committee's initiative.
"In pausing to remember the past, we also remain aware of world hunger and the issues around the shortage of food which affect so many parts of our world today," he said. "There is no doubt that the experience of the Great Famine has shaped Irish attitudes to famine today. Ireland remains deeply committed to tackling world hunger, and providing humanitarian aid and relief around the world."
The 2012 National Famine Commemoration is being held this Sunday in Drogheda in county Louth. An Taoiseach Enda Kenny will officiate the formal State ceremony.
Drogheda was the second largest port of departure during the famine years, according to Deenihan. More than one million people left the island at that time, forced into emigration when faced with a choice of hunger or a dangerous trip across the Atlantic.
There will be a series of events in the town at the weekend, including commemorative walks, a reenactment of the Soup Kitchen of 1847 and an exhibit of material from Strokestown Estate.