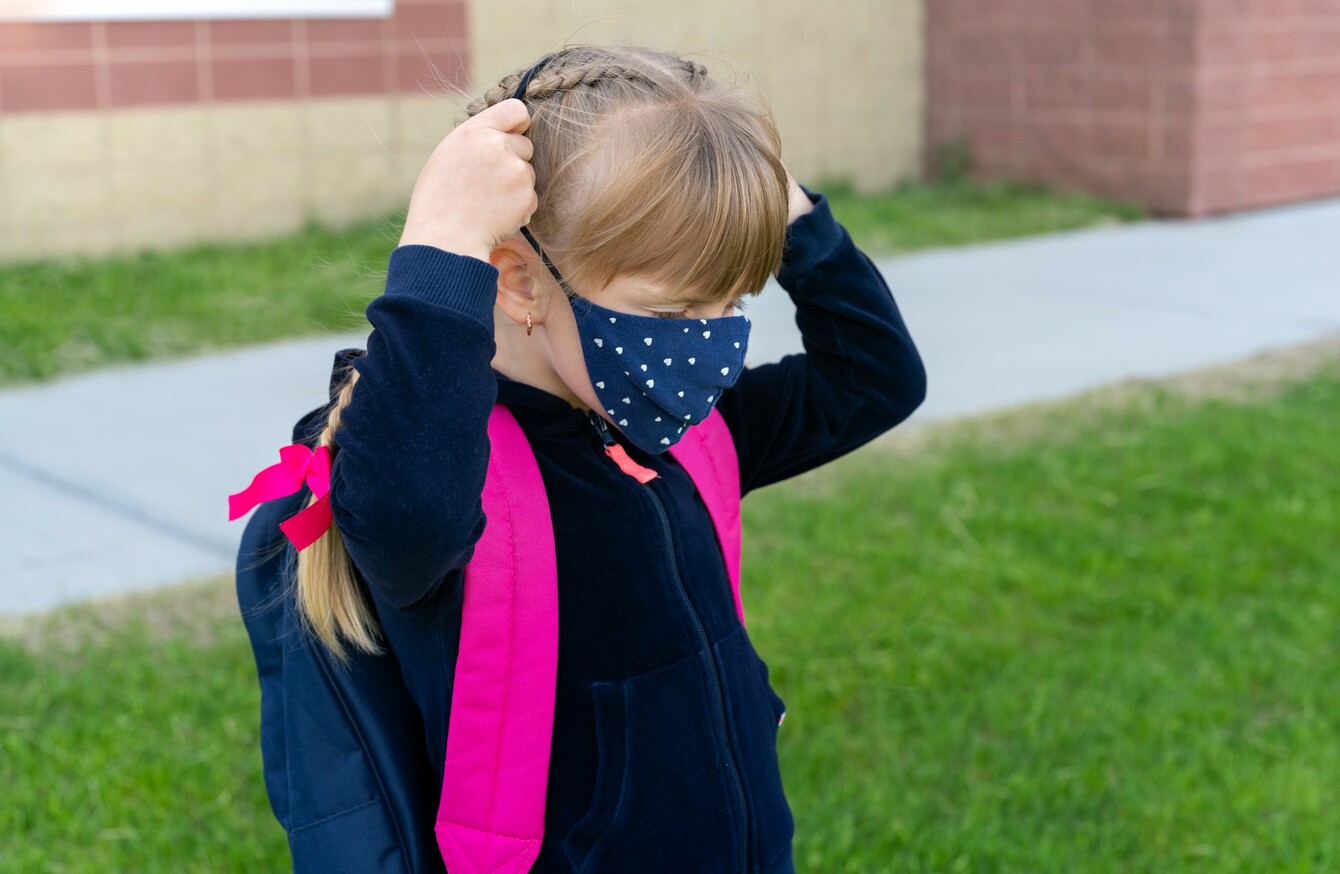 Schools were closed in mid-march last year but reopened in September. (File)
Image: Shutterstock
Schools were closed in mid-march last year but reopened in September. (File)
Image: Shutterstock
Updated Jan 4th 2021, 9:10 PM
THE GOVERNMENT IS currently "considering" the prospect of closing schools for the entire month of January. 
Government sources have said the option is being considered but no final decision has yet been made.
The Cabinet will meet on Wednesday morning to discuss whether or not schools will remain closed, however a final decision may not be made until the end of the week.
A number of ministers believe that given the huge surge in the number of Covid-19 cases in Ireland, schools should remain closed for at least another week.
The reopening of schools has already been pushed back to 11 January but the worsening situation has seen the government face increased pressure to delay the reopening further.
It is understood the government believes the numbers could settle down by the end of next week, with a fall in numbers expected due to the impact of the Level 5 restrictions.
Education Minister Norma Foley told a meeting of opposition politicians today that the latest advice received by the government is that schools are by nature a "safe environment".
The government was told that, on average, throughout the first term the detection rate for Covid-19 was 2-2.5% in schools, compared to 10% in the community.
The opposition's education spokespeople were told that the government is waiting on NPHET to update its advice and after the group meets on Wednesday.
Speaking at the Department of Health's press briefing this evening, Chief Medical Officer Dr Tony Holohan said current Covid-19 transmission levels are "very, very high".
He said even though transmission rates are lower among school-going children than in the overall population, "the reality is they've changed and increased very, very substantially".
"So we remain concerned now about our ability to assure, if you like, the continuing provision of any of the core public services that we've talked about as being key things we've tried to protect – education is one of those."
Holohan said the huge increase in the number of cases in recent days is "extremely concerning".
"We haven't been as concerned at any point in the whole pandemic as we are now."
Six deaths and 6,110 new cases of the virus were confirmed today.
'Not realistic'
Sinn Féin's Donnchadh Ó Laoghaire earlier said the meeting with Foley about reopening schools had an "unreal atmosphere" and an "air of unreality".
Officially the department line is it will "continue as normal and will reopen", he said, but added: "I don't think that is realistic and I don't think that is going to happen."
Ó Laoghaire questioned why the government has agreed to hold the line, stating that the government needs to get to grips with what is happening.
Fórsa trade union, which represents more than 12,000 staff in primary and secondary schools throughout the country, including special needs assistants (SNAs) and school secretaries, has highlighted safety concerns over schools reopening.
The union stated that the decision to reopen schools must be based on up-to-date public health advice and a proper risk assessment during this worsening pandemic.
Fórsa's head of education, Andy Pike said: "We believe a relatively brief period of school closures is required. However, Fórsa does not want to see a return to the long-term school closures experienced last year, which caused significant problems for both students and staff, alike.
"We support public health advice, contingent on that advice being updated in line with changing circumstances. We will not support the notion of reopening schools at any cost."
'Ongoing discussions'
Health Minister Stephen Donnelly earlier said there are "ongoing discussions" about this and that a decision is likely on Wednesday. 
"There are ongoing conversations obviously across government and the stakeholders are meeting today with the minister and public health teams. However, I think it is reasonable to assume that government on Wednesday morning will make a decision on this," he told RTÉ's News at One. 
Donnelly said that the government wants to "give as much notice of possible" to schools but that "it's a rapidly evolving situation". 
We want to strike a balance between giving the schools, parents and the students as much time as possible and making sure that we're making the decision with the most up to date advice.
The Health Minister also said that there is not currently any advice from public health officials that schools should not reopen on Monday. 
Speaking earlier on RTÉ's Morning Ireland programme, Children's Minister Roderic O'Gorman said the public health advice remains that "schools are safe to open". 
"The government took the decision last week that, in light of the particularly high levels of Covid-19 being identified across the community, we wanted to make a sustained effort to reduce movements this week, and as such the reopening of schools was postponed to the 11 January, that situation is under constant review," he said. 
#Open journalism No news is bad news Support The Journal

Your contributions will help us continue to deliver the stories that are important to you

Support us now
The minister added that full Level 5 restrictions came into effect on 30 December and that it would take 10-14 days for this to have an effect. 
"The long shutdown of schools earlier in the year was not good for children, particularly for children from the most disadvantaged areas and for children with special educational needs. So we do want to avoid a long scale shutdown but, as I said earlier on, we are keeping the situation under review," he added. 
The Social Democrats' Gary Gannon TD earlier said it is "highly irresponsible" for schools to reopen. 
Labour's Aodhán Ó Ríordáin TD has said that, if schools do remain closed, efforts must be made to ensure children in certain categories remain in class. 
"What I am calling for now is in-school and distance teaching solutions for certain categories of students as has happened in many other countries. We need to find a middle ground course between full closure, and all attending," he said.
Vulnerable students will suffer most from a winter lockdown as school is a place where they get warmth, support and in many cases their meals. Students planning to sit the Leaving Cert and Junior Cert this coming summer also need additional support and clear guidance.
Childcare
On New Year's Day, the government confirmed that the State-funded ECCE pre-school programme would also remain closed this week. 
Creches and childminders can continue to operate as planned, however, but the children of essential workers should get priority, the department said. 
Childcare services umbrella group Early Childhood Ireland has described this request for prioritisation as "very, very difficult". 
"We've been asked to open for the essential list but at the moment the number of occupations on the essential list is very significant," CEO Teresa Heeney told Morning Ireland. 
So therefore it is kind of unhelpful in terms of prioritisation. Certainly we are hoping to hear from Minister O'Gorman about when a refinement of that essential list is going to happen, because if we were to stay open indefinitely with reduced capacity then we really would need help with prioritisation. 
Asked about this however, O'Gorman said there were no plans to refine the current essential workers list for childcare purposes. 
"I'm aware of the fact that it is a complicated list but I don't think creating a separate list just for the childcare sector would be beneficial and I think that would actually create additional confusion," he said.
With reporting by Órla Ryan and Christina Finn