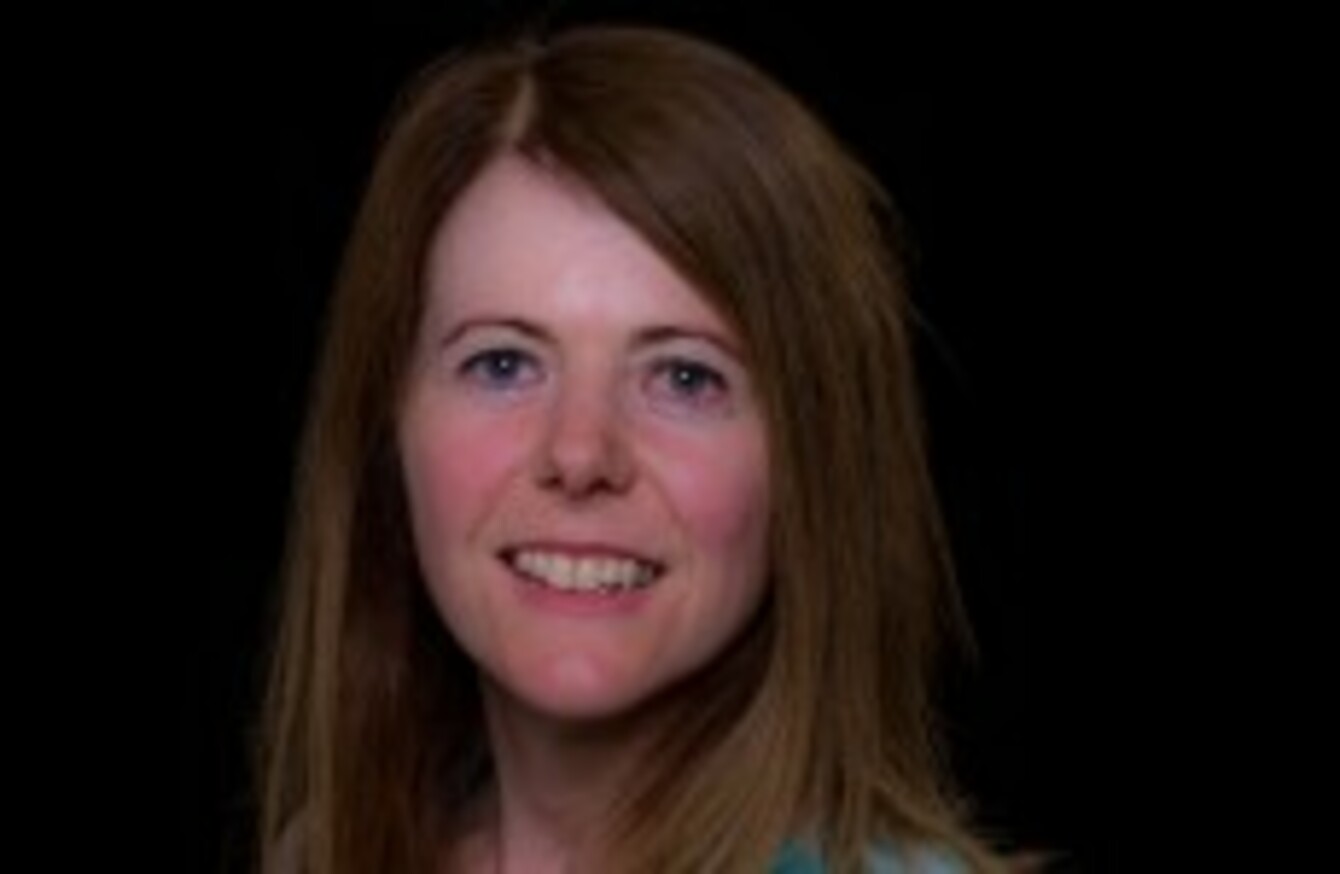 Image: Damien Carroll/Cearbhuil Studios via Caroline Carswell
Image: Damien Carroll/Cearbhuil Studios via Caroline Carswell
"IT WAS ASTONISHING to hear all the tones: the rain on leaves, on the umbrella, on the puddles in the path, the sploshing and dripping sounds."
Rain is not something that Irish people are usually fascinated by but walking through her local park in the heavy rain is one of Caroline Carswell's most stand-out memories.
That day in 2011 she was overwhelmed at a whole new world of sound.
It was "like going from a song played on a flute, to one played by a full orchestra".
Switching on sound
Just two weeks before this, Carswell's new hearing device had been switched on for the first time. "The sound was unlike anything with a hearing aid, a series of beeps and whistles." Her pre-surgery counselling had warned her of these sounds as her brain was slowly adapting to the cochlear implant.
Carswell had worn hearing aids for most of her life, since her hearing problems were discovered when she was 16 months old. A cochlear implant is very different from a hearing aid. Hearing aids amplify sounds so they may be detected by damaged ears. Cochlear implants bypass damaged portions of the ear and directly stimulate the auditory nerve.
Signals generated by the implant are sent by way of the auditory nerve to the brain, which recognises the signals as sound.
Innovating implants
Cochlear implants were invented as a result of a number of scientific breakthroughs including discoveries about how sound is converted to electrical impulses in the inner ear. Various models were experimented since the 1960s but it was only in the 1980s that a model was approved by regulatory authorities. Now over 300,000 people worldwide have been fitted with this innovation.
Implants currently are composed of an electrode array inside the inner ear and an external receiver. New research in the United States is working to develop a cochlear implant that requires no external hardware. Earlier this year they presented their work and said that the implant would be wirelessly recharged and would run for about eight hours on each charge.
Beeps to words to conversations
Though hearing aids helped Carswell for much of her life, her hearing got significantly worse from 2008 onwards until she got the implant in 2011. She remembers that after the surgery, "an audiologist said 'your hearing will only get better'…" This made her laugh, as the prognosis was so bad during her childhood.
Gradually the intolerable sounds were 'lost' and Carswell could hear desirable sounds. After about three months, the team could begin fine-tuning the new device. "Word practice was a big feature of that time. Going through lists of words and sentences to get them into my auditory memory, much like learning a new language word-by-word."
Now snippets of conversation on the street bring joy to Carswell who had never heard these before the implant.
Everything is so much easier. My extroversion has returned and I have more energy for socialising and for engaging with people.
She can even have a quick chat on the phone which "probably freaks my long-time friends out as it was unthinkable pre-implant."
Changing lives
Being deaf never stopped Carswell and she describes herself as an explorer.
"I have trekked with a tent and buddies in Nepal, Patagonia and Alaska."
In 2007, she established Irish Deaf Kids (IDK), now rebranded as Sound Advice, to work toward inclusive education for children who are deaf or hard of hearing. She helped introduce newborn hearing tests, an education policy paper and bilateral cochlear implants in Ireland.
THIS IS THE third in a series of articles which explore the impact that science and research is having on real people's lives in Ireland.
From a pacemaker which keeps an athlete's heart beating to an activist who has gone from being born deaf to being able to talk on the phone for the first time, we focus on five individuals for whom innovative technology is having a profound effect.
The series is inspired by the story of adventurer Mark Pollock's bid to walk again through cutting-edge research and tech advances. His journey will be revealed in the feature documentary, Unbreakable: The Mark Pollock Film, due for release in Ireland this October.
As part of the release the film will be touring the country promoting science in association with the Science Foundation Ireland.