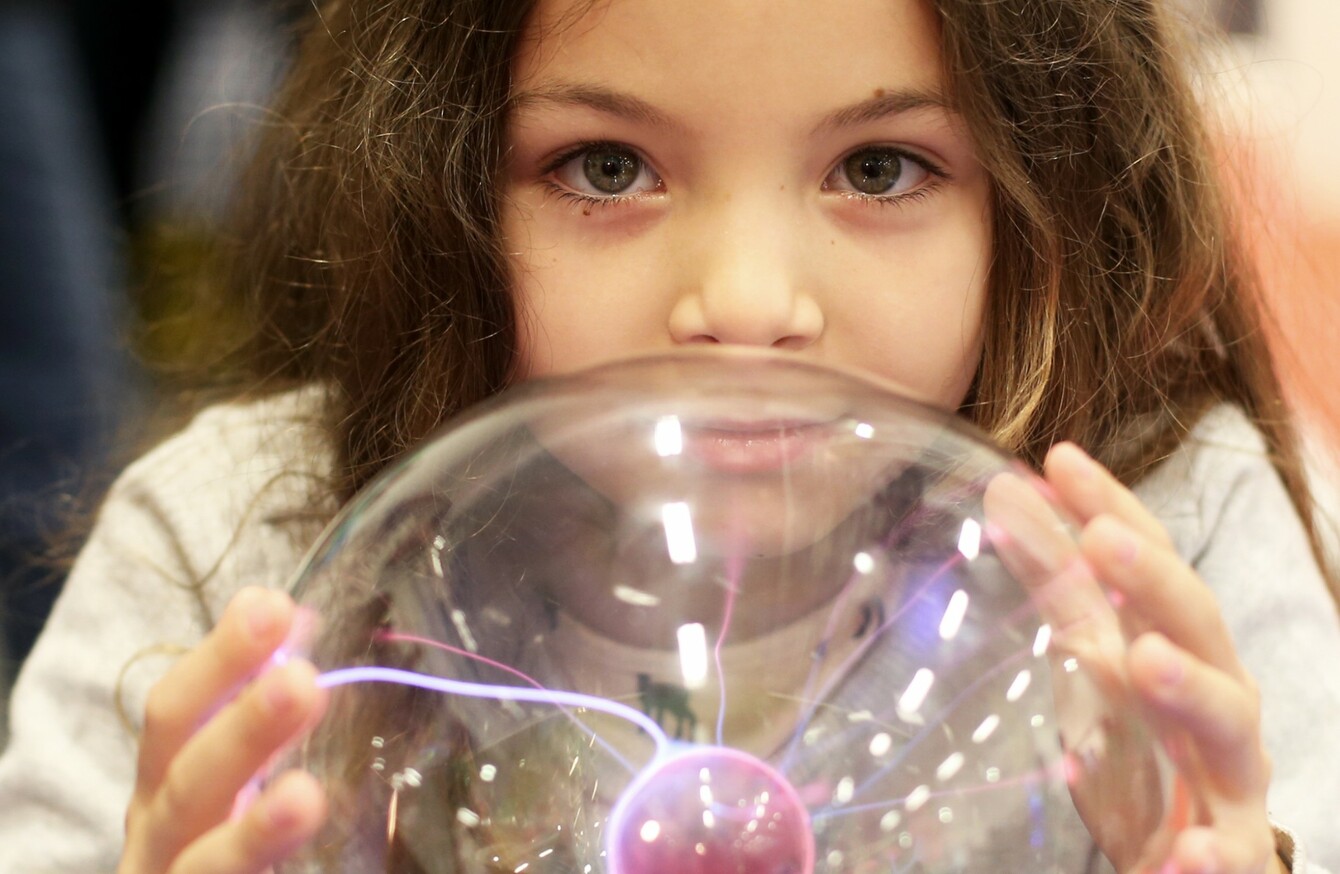 Image: Sam Boal/RollingNews.ie
Image: Sam Boal/RollingNews.ie
A SURVEY HAS indicated that 40% of students didn't choose to study science at college because they found it too difficult.
The independent survey was commissioned as part of the launch of the 54th BT Young Scientist & Technology Exhibition today.
The survey is being used to indicate the importance of an early introduction to science and technology, and that it's crucial to teach them in an enjoyable practical way.
The survey asked third-level students to identify levels and origins of interest in science and technology. Key findings include:
40% say they didn't take science for their Leaving Cert or consider it for third level as they found the subject 'too difficult'
One in three had no interest in science or technology whatsoever
Only 2% of students surveyed could identify an influential Irish scientist or technologist, with Robert Boyle (Founder of Boyles Law, Chemist and Physicist from Lismore Co. Waterford 1627-1691), emerging as the most influential scientist.
But the research did indicate a positive link in Science, Technology, Engineering and Maths (STEM) subjects and events at second-level:
77% of those surveyed who participated in BTYSTE went on to study science and/or technology in third-level
35% stated their school and peers were the biggest influential factor in determining their interest in science or technology, nearly tripling the respondents who suggested parents/guardians are the most influential (13%)
56% of students currently studying science and/or technology at third level felt their parents and teachers put focus on STEM whilst at secondary school, compared to only 32% of other students.
Shay Walsh, Managing Director of BT Ireland who have been sponsoring the competition for 18 years now, said that the research "proves that initiatives like BTYSTE play an important role in cultivating an interest in science, maths, engineering and technology at the grassroots,
"…It also highlights the need for schools to encourage their students to choose science or technology subjects at exam level to maintain that interest.
For students, the future really does start here so I would encourage every student to consider getting involved in the BTYSTE to see for themselves how exciting and vast the world of science and technology can be.
This year's BT Young Scientist & Technology Exhibition will take place from the 10 -13 January 2018 at the RDS, Dublin.
The exhibition offers one of the most coveted awards for participants, with a substantial prize fund and the BTYSTE perpetual trophy, as well as over 140 prizes for individuals, groups and teachers.
Last year, the Young Scientist recorded the highest ever number of entries proving that the popularity of the exhibition and engagement in STEM events is growing year on year.