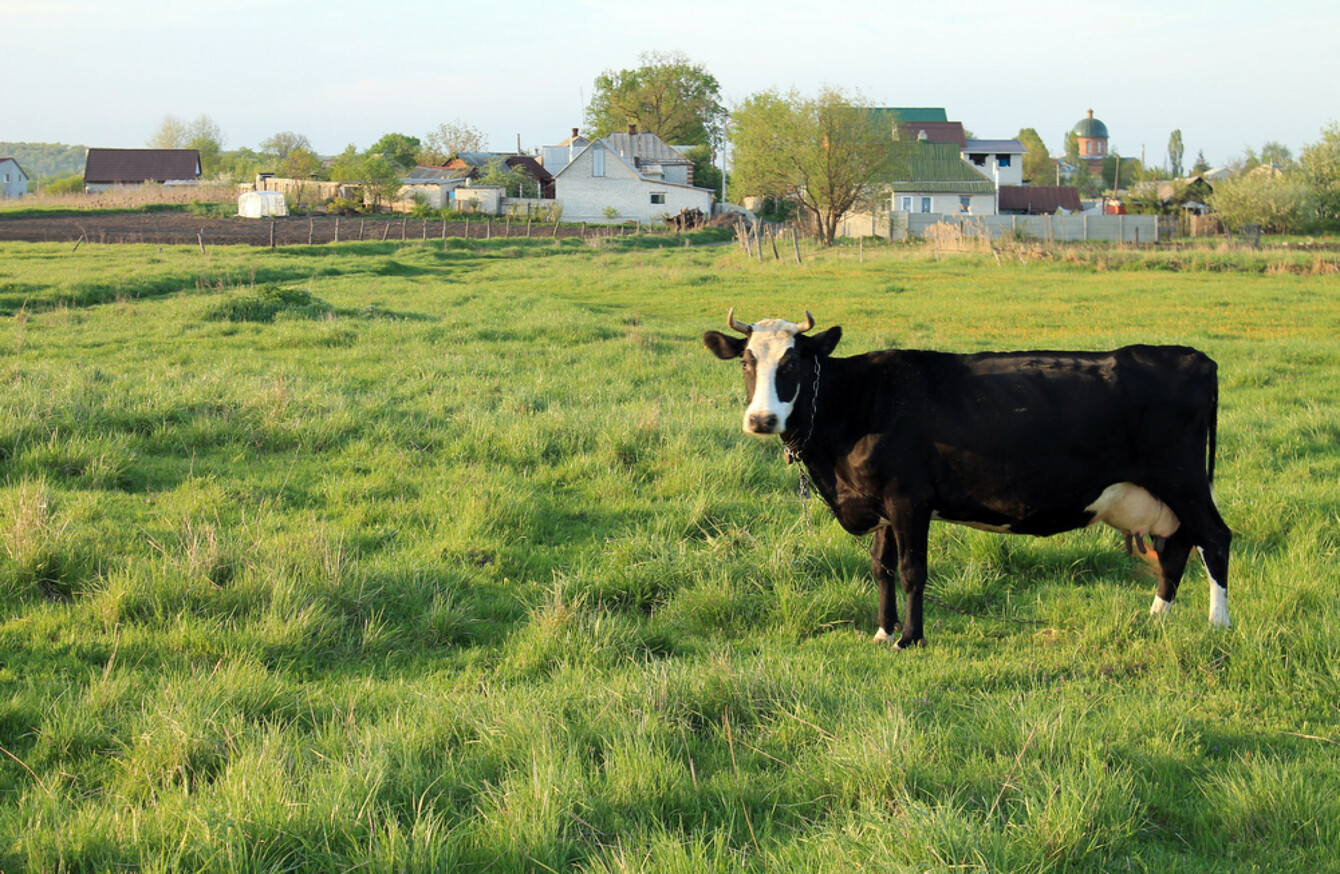 Image: Shutterstock/Oleksandr Serdiuk
Image: Shutterstock/Oleksandr Serdiuk
A CASE OF Bovine Spongiform Encephalopathy (BSE) has been confirmed on a farm in Aberdeenshire, the Scottish government has said.
Precautionary measures have now been put in place at the farm, with investigations under way to identify the origin of the disease.
The affected animal did not enter the human food chain, so there is no risk to human health, authorities have said. 
"Consumers can be reassured that [...] important protection measures remain in place," Ian Watt, director of operations in Food Standards Scotland, said.
Chief veterinary officer Sheila Voas said that while it's too early to tell where the disease came from, it was proof its surveillance system is doing its job.
What is BSE?
BSE is a disease that affects adult cattle.
It attacks the brain and central nervous system of the animal – and eventually causes death.
Commonly known as Mad-Cow Disease, it has a long incubation period, meaning that it usually takes four to six years for infected cattle to show signs of the disease.
Symptoms include disorientation, clumsiness – and, occasionally, aggressive behaviour towards other animals and humans.
BSE only develops in cattle – but it belongs to a family of prion diseases, several of which can affect humans.
The most commonly known disease in this group among humans is Creutzfeldt-Jakob Disease (CJD) – a rare and fatal form of dementia that normally occurs in people aged between 40 and 80.
As the Scottish government has stressed in this case, the general public will not have been put at risk in this case.
Rural economy secretary Fergus Ewing said: "While it is important to stress that this is standard procedure until we have a clear understanding of the diseases origin, this is further proof that our surveillance system for detecting this type of disease is working."
BSE in Ireland
The BSE crisis, which reached its peak in Ireland the mid-1990s, was hugely damaging to the industry.
The Irish Farmers Association estimated back in 1996, when the crisis was at its worst, that it had knocked over £1 billion (in punts) off the value of the cattle herd.
Tens of thousands of cattle were culled in response.
BSE was first confirmed in cattle in the UK in 1986.
The first case in Ireland was confirmed in 1989 – when there were 15 cases confirmed. While numbers rose significantly in the following years, there was a steady decline into the 2000s.
An "isolated case" of classical BSE was identified in Louth in 2015.