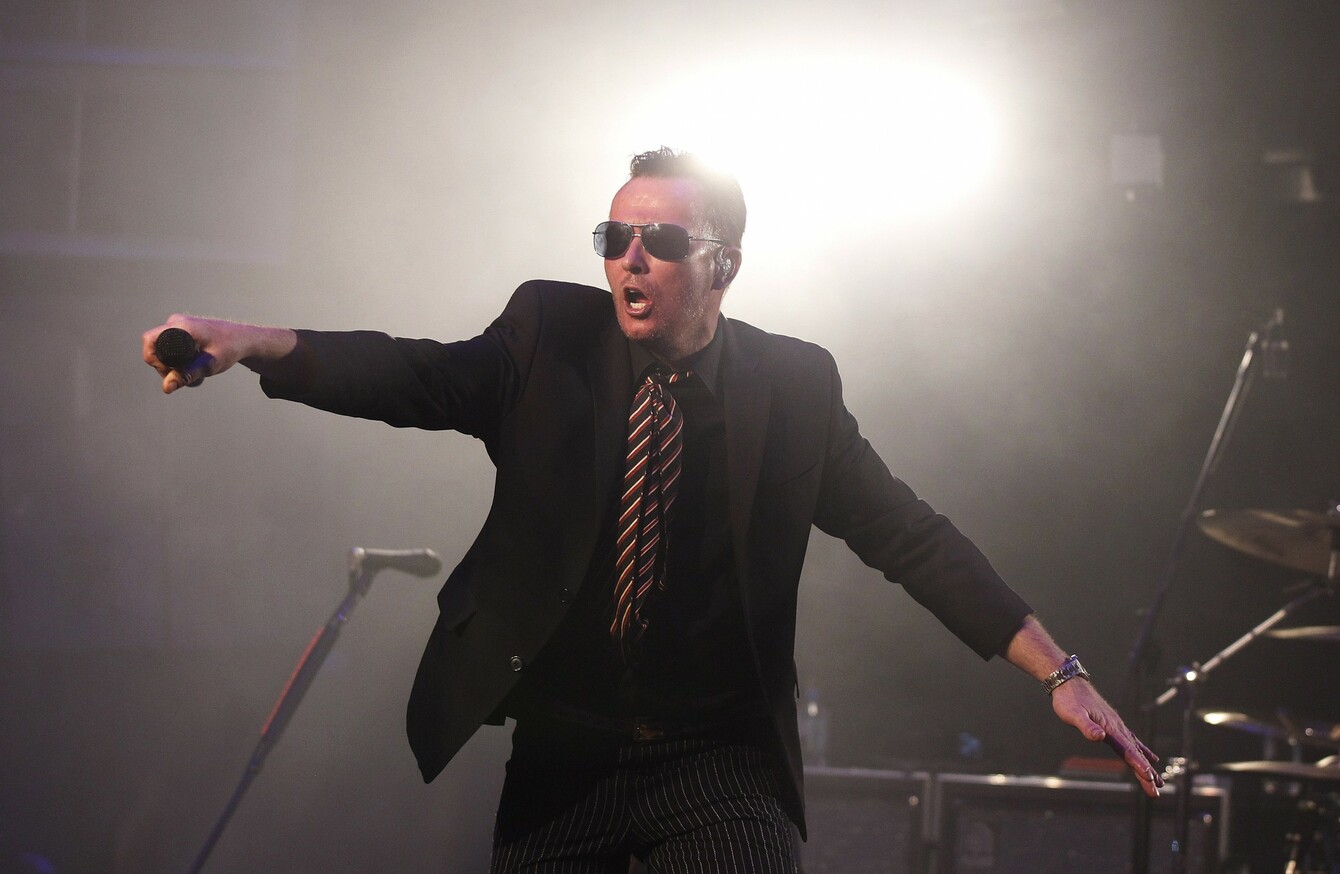 Scott Weiland
Image: Isaac Brekken
Scott Weiland
Image: Isaac Brekken
THE CAUSE OF Scott Weiland's death has been confirmed today.
A medical report found, as had been widely expected, that the former Stone Temple Pilots and Velvet Revolver frontman died after consuming a mix of drugs.
The singer "died of mixed drug toxicity," said a statement from the medical examiner's office in Hennepin County, Minnesota, where the 48-year-old died on 3 December while touring.
The examination found both cocaine and MDA – a stimulant known as a club party drug – as well as ethanol, which presumably came from alcohol.
The medical examiner said the death was accidental.
MDA, according to Rolling Stone, is better known in the US as 'Sally', which is similar to MDMA (ecstasy, or 'Molly' in the US).
MDA is known for being more stimulant and hallucinogenic than MDMA. Sally users report more visual effects, like tracers, a heavier body high and more energy than one gets when dosing on Molly.
Weiland was known for years for his substance abuse. But more recently he said he had overcome heroin, which was considered his most dangerous addiction.
He rose to fame as the frontman of the Grammy Award-winning Stone Temple Pilots, whose hits include Interstate Love Song, Plush, and Vasoline.
The band broke up in 2003 and Weiland went on to front Velvet Revolver, the supergroup that featured former members of Guns N' Roses, including Slash and bassist Duff McKagan.
His death brought an unusually loaded reaction from his ex-wife, Mary Forsberg, who urged fans not to "glorify" the rocker who she said had neglected their children.
With reporting from AFP.