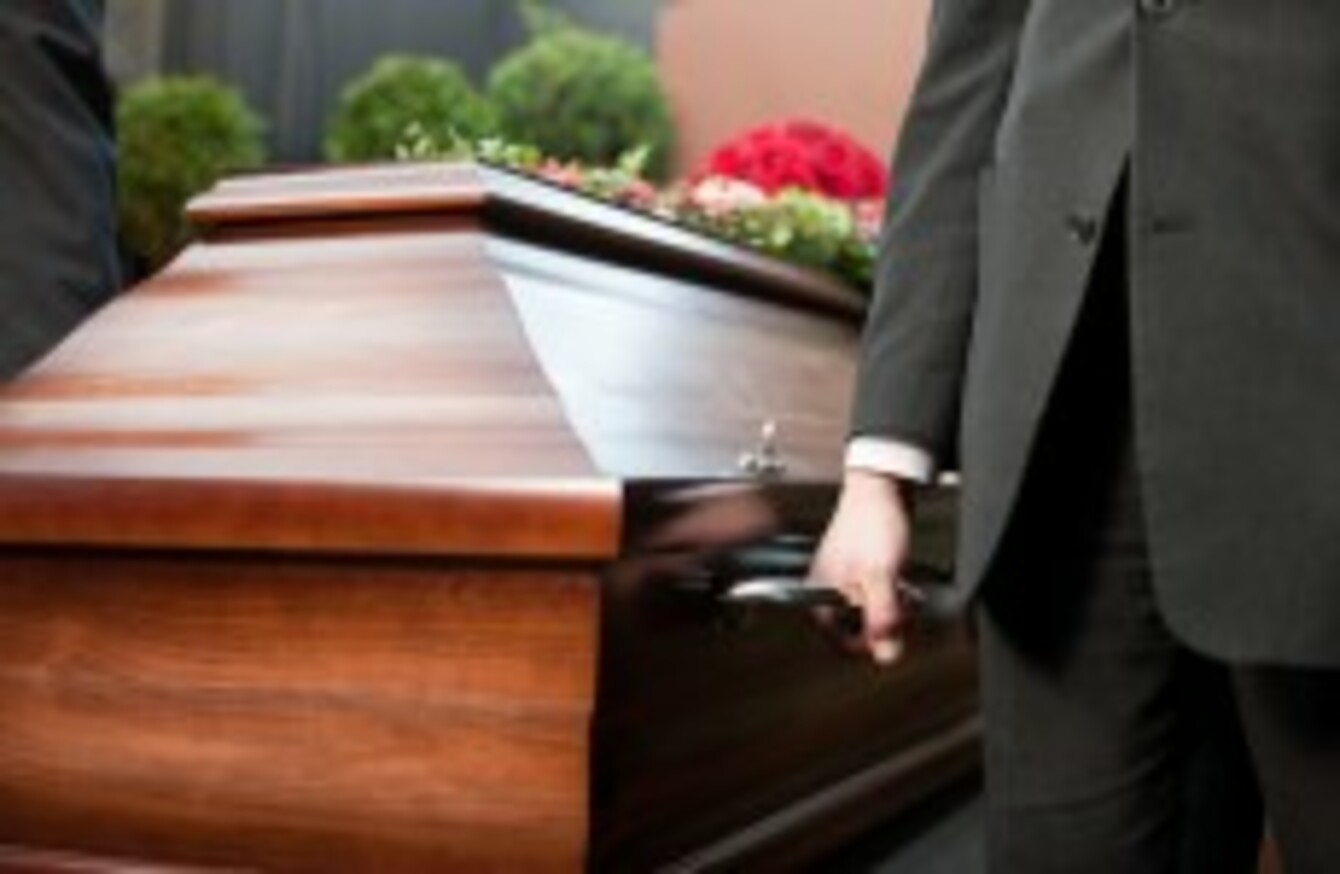 Image: Shutterstock
Image: Shutterstock
AN INCREASING NUMBER of Scottish people require large American-style caskets due to their weight.
The National Association of Funeral Directors (NAFD) in Scotland has released a statement saying its members "need to order increasing numbers of larger coffins each year as the numbers of obese persons passing away continues to increase".
Funeral directors say they have "made provision for the increase in obesity in the UK by investing in equipment such as rise and fall decks in funeral vehicles, bariatric stretchers, larger-size mortuary refrigerators, appropriate training for staff and dedicated lifting equipment".
Standard grave sizes generally accommodate most larger-size coffins, with the occasional exception, although some cemetery owners do levy an additional charge for larger American-style caskets.
Some families are opting to have their loved ones buried rather than cremated as some of the larger coffins are too big for furnaces.
According to the Sunday Times, some people are forced to arrange funerals at crematoriums with larger facilities, which can be miles away, or bury their relatives against their express wishes.
The NAFD noted that some areas in Scotland are upgrading their crematoriums to accommodate larger coffins.
'Sparing the family from distress' 
The organisation also said that people may have to change their expectations in relation how their loved one is buried:
Tradition in Scotland is for members of the family to lower the coffin into the ground using cords and tassels on the handles of the coffin. However with a larger coffin this may not be possible or advisable and so our members talk gently through the alternatives, with most of the families choosing for the coffin to be lowered into the ground prior to the family's arrival, either using a hoist system or by a larger team from the funeral firm.
"A graveside service can then still be held, preserving the dignity of the deceased and sparing the family from distress."
The UK Independent notes that 27% of adults in Scotland are obese, compared to 25% in England and 22% in Wales.
According to the Health and Social Care Information Centre, 65% of Scottish adults are overweight, compared to 62% in England and 58% in Wales.
About one in four Irish adults are obese and a further 37% are overweight.
No one from the Irish Association of Funeral Directors was available for comment on whether similar issues regarding coffins and crematoriums are happening in Ireland.