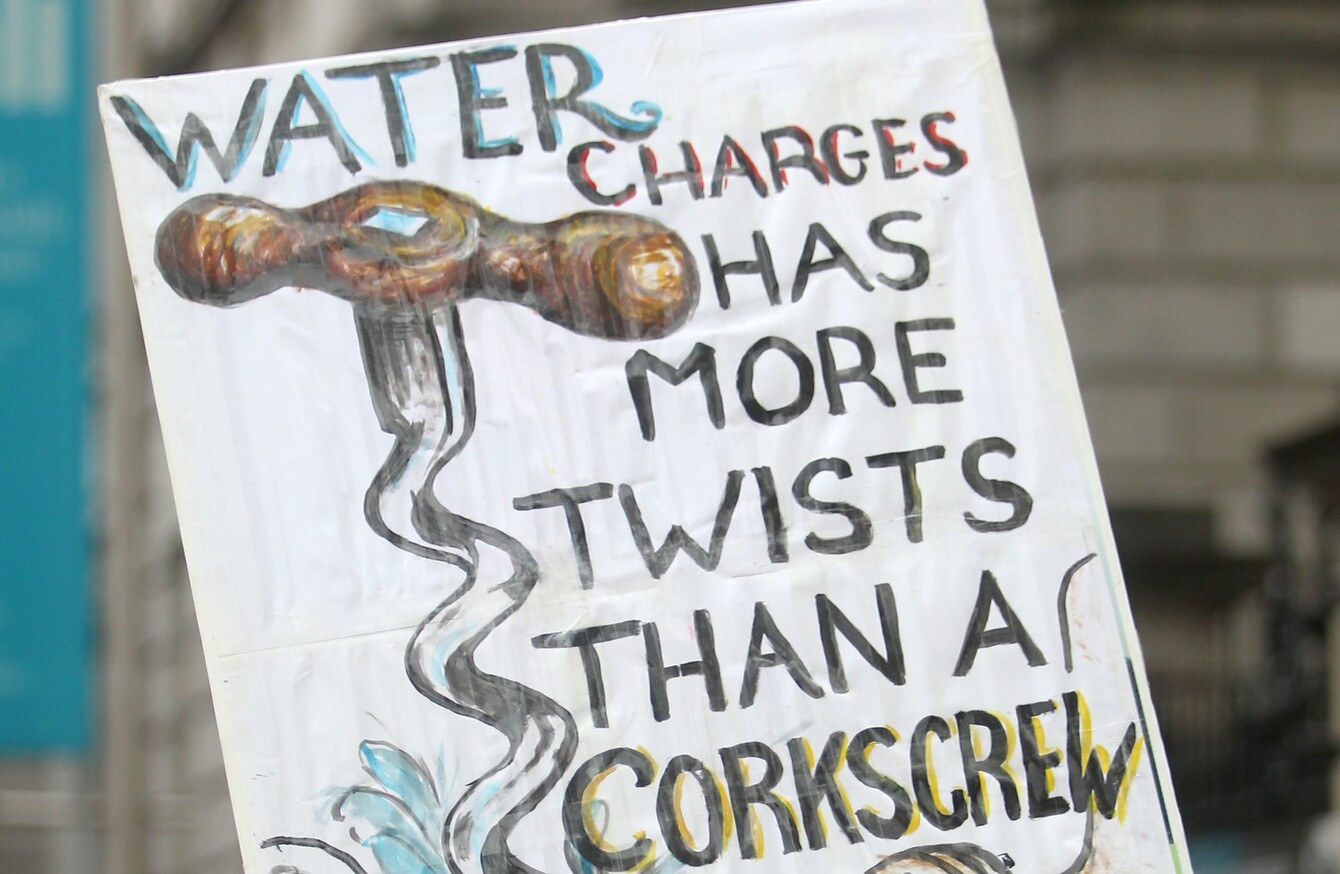 Image: Sam Boal/Photocall Ireland
Image: Sam Boal/Photocall Ireland
A MAJORITY OF people think water charges should be abolished in the wake of the general election result.
A new poll carried out this week shows that 55% think the controversial charges should be abolished, while 35% think they should not. One-in-ten said they did not know.
The findings are contained in a Claire Byrne Live/Amárach Research poll for TheJournal.ie that was carried out on Monday.
People were also asked if they intended to pay their next water bill, with just over a fifth saying they would, while nearly half said they would not.
It comes in the wake of the general election result and fresh uncertainty over the future of Irish Water and bills.
There were significant gains for parties who oppose water charges, including Fianna Fáil, Sinn Féin and the Anti-Austerity Alliance-People Before Profit, as the Fine Gael/Labour coalition that introduced them lost dozens of seats.
The uncertainty caused by the election result led Agriculture Minister Simon Coveney to suggest on RTÉ's Prime Time last week that Fine Gael was "willing to talk about water".
However, he later backtracked and said that scrapping charges would be a "a big mistake". Taoiseach Enda Kenny said that it would be "a seriously costly and seriously historic mistake" to scrap Irish Water.
Water charges and the future of Irish Water are likely to feature prominently in any government negotiations in the coming weeks.
The poll was conducted by Amárach Research on Monday, 7 March. The survey panel comprises more than 1,000 adults who all own a smartphone. More details here.