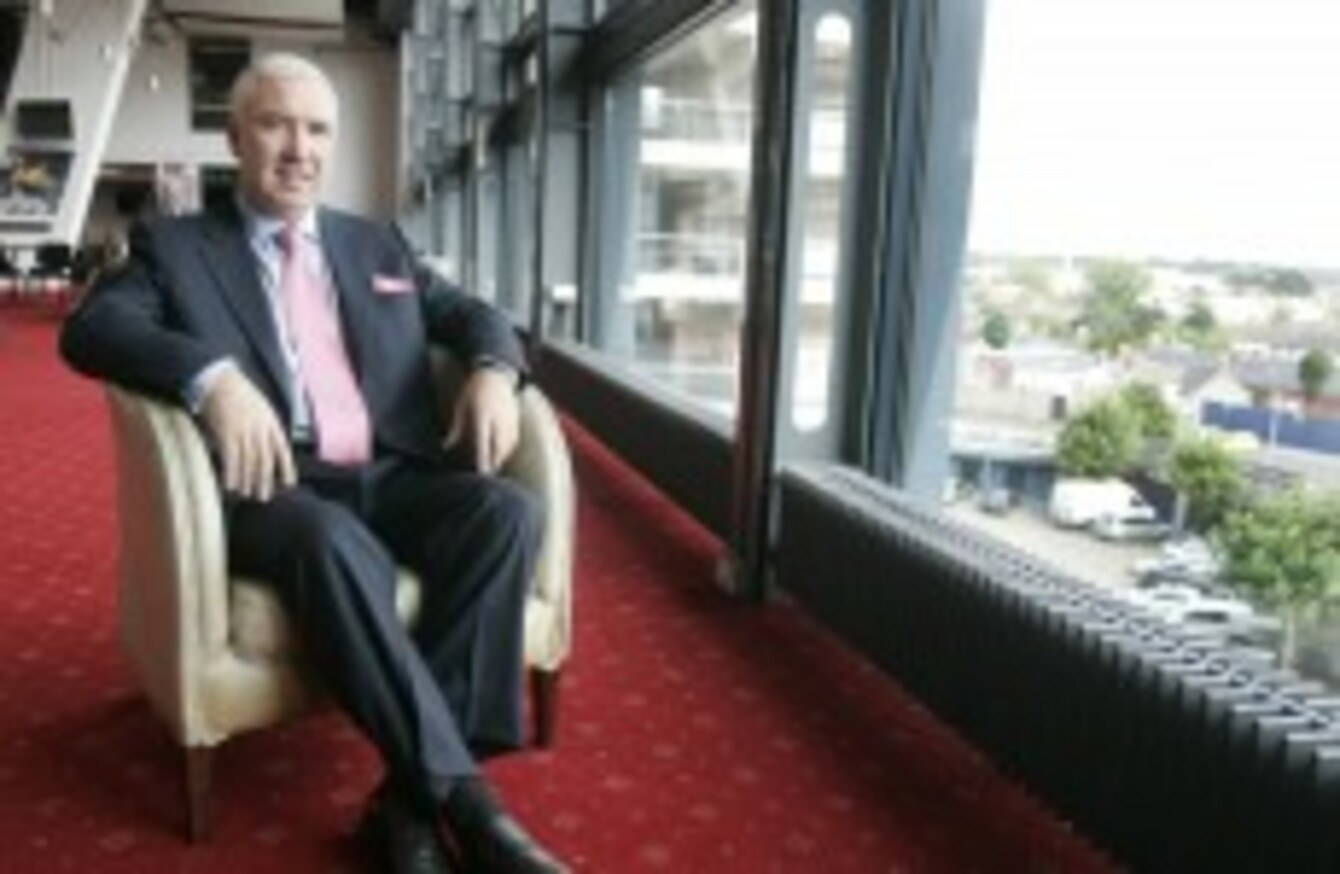 Image: Eamonn Farrell/Photocall Ireland
Image: Eamonn Farrell/Photocall Ireland
THE HIGH COURT today adjourned Seán Dunne's bankruptcy case for three weeks.
Justice Elizabeth Dunne accepted a request by Ulster Bank's legal team to have the hearing held back to 22 July.
The property developer could be declared bankrupt in Ireland (as well as the United States) following a ruling by a Connecticut court last month. Bankruptcy judge Alan Shiff granted a motion sought by Ulster Bank – one of Dunne's main creditors – for bankruptcy proceedings to be brought in Ireland as most of his debt is owed to Irish creditors.
The court heard today that Dunne has been granted a stay on that US court order, pending an appeal and a decision is imminent.
If the stay is not afforded to the businessman, then Ulster Bank says it will be in a position to serve bankruptcy proceedings on him in this jurisdiction. Justice Dunne said she understood the request and adjourned the hearing for three weeks.
It is understood that Dunne owes Ulster Bank some €164 million. The Carlow native has sought to be declared as broke in the US rather than Ireland as the regime in America is less severe.
In bankruptcy filings made in May, Dunne revealed liabilities of €718 million and assets of €42 million with his main creditors being Ulster Bank, NAMA, Certus – a company handling Bank of Scotland's portfolio in Ireland – and O'Flynn Construction in Cork.
They also revealed that Dunne has an average monthly income of €17,000 per month, €6,352 of which comes from Mountbrook USA, a company owned by his wife Gayle Killilea, where he works as a project manager.
It is expected that authorities in the US and Ireland will carry out negotiations on the entire matter.