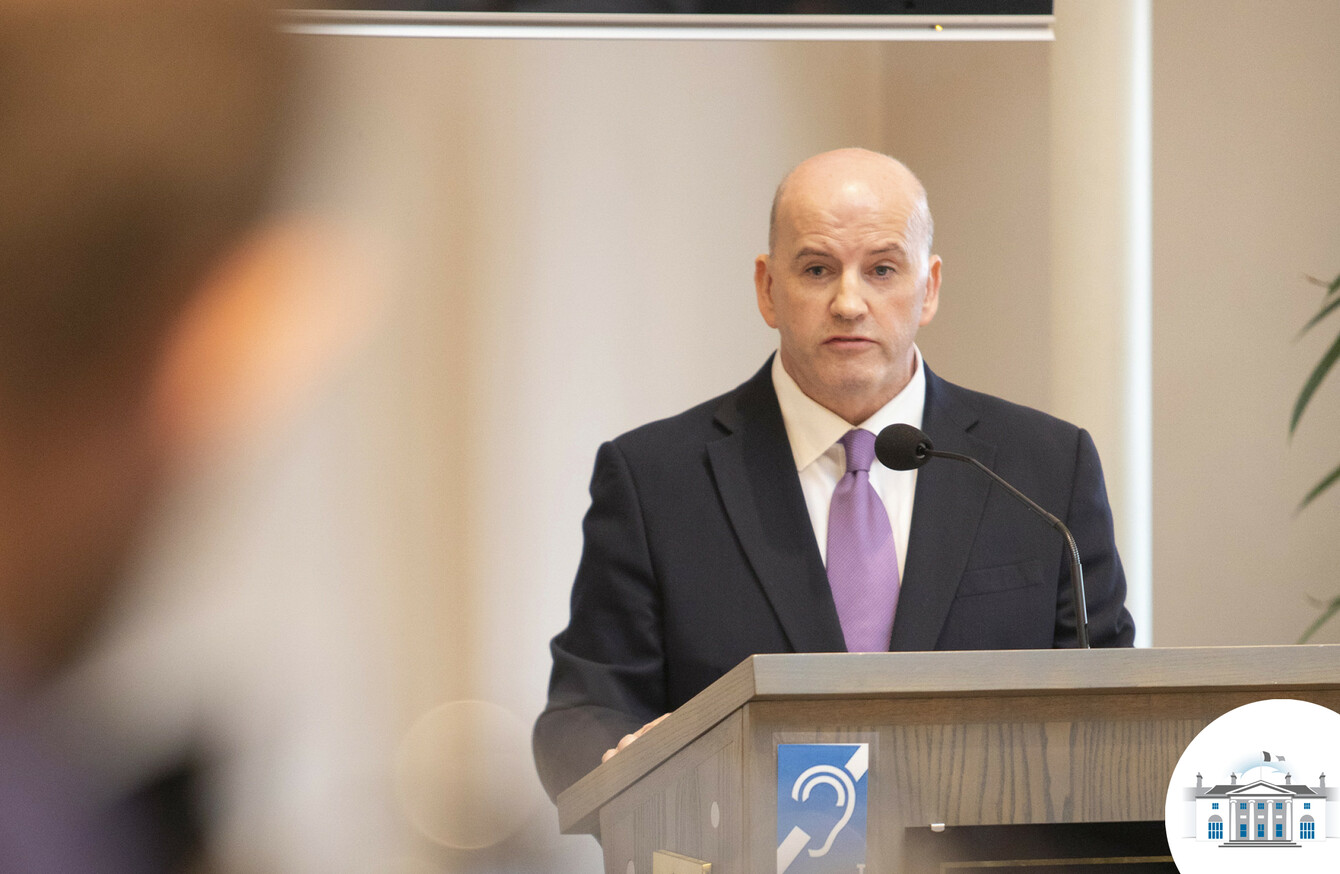 Image: Kinlan Photography
Image: Kinlan Photography
SEAN GALLAGHER AND Joan Freeman have secured their fourth presidential nominations and will join President Michael D Higgins on the ballot for the upcoming presidential election.
Gallagher received his fourth nomination this afternoon, this time from Wexford County Council, to put his name on the ballot. 
This evening, Senator Freeman secured her third and fourth council nominations from Fingal County Council and Galway City Council, meaning her name will also be on the ballot. (More on Joan Freeman's nomination here.) 
Earlier, Gavin Duffy secured his third presidential nomination from local authorities. 
Just before 2.30pm, Carlow County Council voted for Dragons' Den investor Gavin Duffy as their preferred candidate. Seven councillors voted in favour of Duffy, five voted in favour of Gallagher, while three voted for neither of those. Two councillors abstained and one councillor was absent. 
Last Monday, Duffy secured the first local authority nomination of the campaign from Meath County Council. 
He's also secured the support of Wicklow County Council this evening.
Meanwhile, Leitrim County Council voted for Gallagher as their preferred candidate earlier today.
Just after midday, Mayo County Council also voted for Gallagher as their preferred candidate, with 12 councillors voting in favour of him. 10 councillors voted against Gallagher. 
Independent Sarah Louise Mulligan, a burlesque performer and founder of a website supporting US President Donald Trump, was the only hopeful to address the council today.
She was nominated and seconded at today's meeting – and secured a total of three votes from the councillors.
Fianna Fáil had proposed adjourning a vote on backing any candidate until next Monday – but this was voted down.
Roscommon County Council also voted for Gallagher as their preferred candidate, with 10 councillors voting for the businessman, one councillor abstained and one was absent.
Journalist Gemma O'Doherty received two votes and independent senator Joan Freeman received three votes. 
Last Monday, Cork City Council voted for Joan Freeman as its preferred candidate last week. 
Freeman also secured the backing of Galway County Council this afternoon.
Gallagher was the first presidential hopeful to receive a fourth nomination, thus securing his place on October's presidential ballot, and he's now been joined by Freeman.
Campaign
 To get on the presidential ballot paper, a candidate needs the backing of at least four councils or 20 members of the Oireachtas.
Candidates have been travelling the length and breadth of the country in the last number of weeks to make their pitch to local councillors about why they think they should be president. Each local authority can only endorse one candidate.
President Michael D Higgins has already said he intends to seek a second term in the Office of President.
Other presidential hopefuls include former Dragon Peter Casey, former airline worker Patrick Feeney, and artist Kevin Sharkey. 
Sinn Féin has said it will put forward a presidential candidate, but the party has yet to announce who that will be. 
 The presidential election will be held on 26 October. 
With reporting from Sean Murray