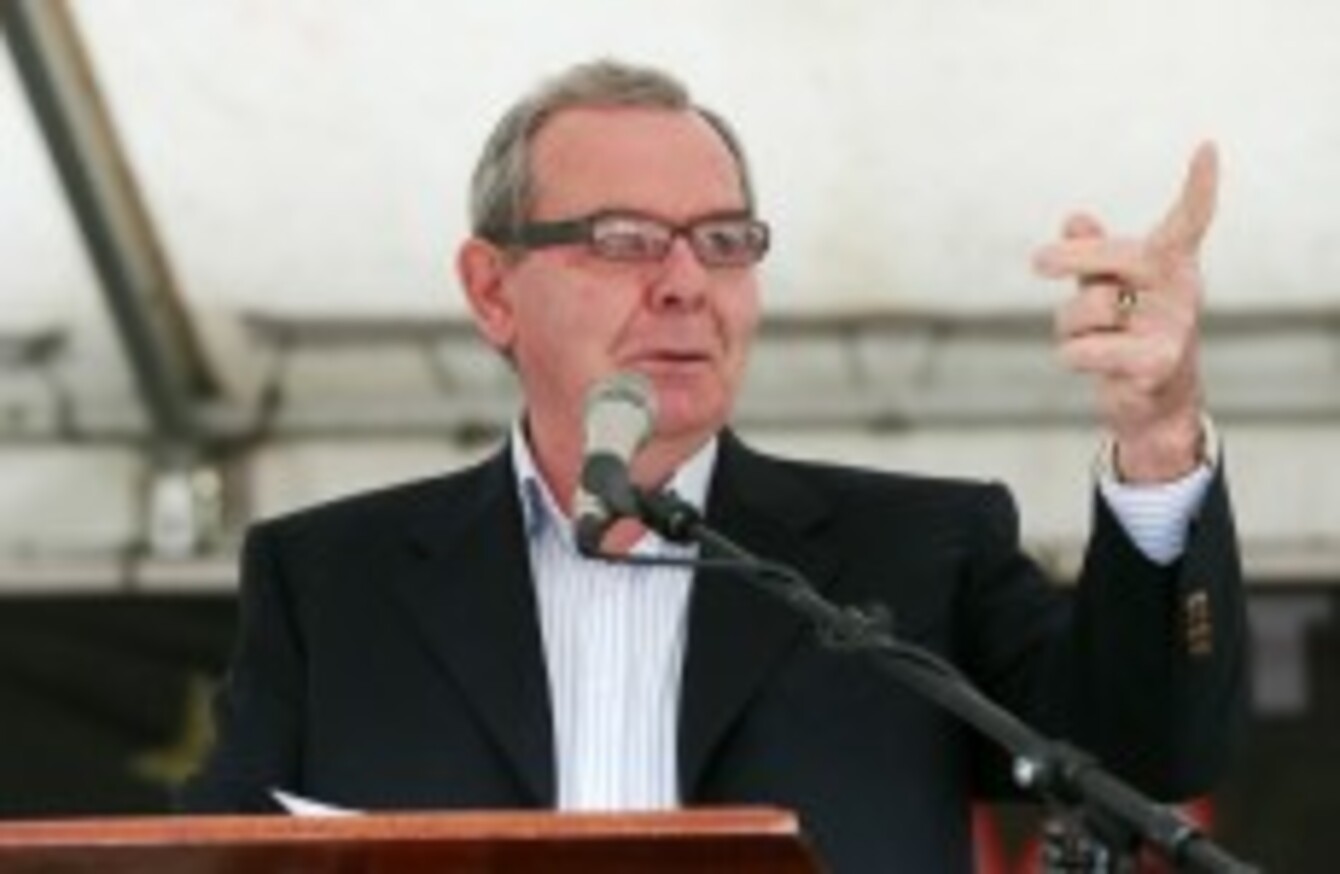 Image: Laura Hutton/Photocall Ireland
Image: Laura Hutton/Photocall Ireland
FORMER BILLIONAIRE SEAN Quinn has alleged that IBRC is illegitimately using income from former Quinn group assets to fund a campaign against him on his family.
Speaking to the Pat Kenny show on Newstalk, Quinn launched a vitriolic attack on the IBRC pursuit of assets he described as "stolen" from the Quinn family.
"[IBRC] are using our money to beat us up and put us in prison and make us the most hated family in Ireland."
He continued:
The simple facts of it are they were always our assets…Anglo are handling stolen goods, they're using stolen good to finance the case against us.
Members of Quinn's family last month filed a €4.5 billion legal action against the office of Minister for Finance, the Central Bank and ten former directors of Anglo Irish Bank, alleging that the parties were involved in a conspiracy to illegally lend over €2 billion to the Quinns.
IBRC, in turn, is pursuing the Quinn family through the courts for money which it alleges it is still owed.
The Quinn saga has seen both Quinn and his son, Sean Jr, placed in Mountjoy for contempt of court.
FitzPatrick
Quinn also told Pat Kenny that he was pleased that three former executives of Anglo Irish Bank – Sean FitzPatrick, Pat Whelan and Willie MacAteer – had avoided jail time after standing trial for illegal lending to support the banks share price.
FitzPatrick was found innocent while the latter two were convicted but avoided jail time.
"I'm pleased they didn't go to prison. Why send three if there's another 20 or 30 just as complicit?"
I didn't see any reason why they should go to prison, even though I'm very angry with the bank…I don't want to see anyone go to prison.
He also rounded on what he described as attempts to slur his business associate Gerry Reilly, who had been named as an intermediary in the process of trying to hide Quinn assets by unidentified informants of IBRC.
Describing the claims as originating in "cloud cuckoo land", he said: "There's nothing in this. Zero."
"What I'm saying is that they are trying to deliberately destroy this man because he's a supporter of the Quinns."
Attacks
Quinn explicitly condemned attacks on his former properties and companies, as well as death threats to newly-installed executives at former Quinn Group assets, saying "nobody can condone that sort of activity".
He said that the last thing he wanted to see was people destroying assets he created.
However, he told Kenny of the high level of anger in Cavan and the surrounding counties, where the Quinn group was a major employer.
He also alleged that agents of IBRC were "no saints".
These boys went along to some of our pubs in Dublin and at five in the morning went along with hammers and chisels to break the doors down.
He revealed that local people in Derrylin had been actively financing his court actions, and thanked both them and his legal team, which he said has been working for reduced fees, for their support in an action which he said he is "confident" of winning.
Quinn also repeatedly attacked the "Dublin media" for vilifying him and his family, alleging that there is a campaign underway to discredit him.