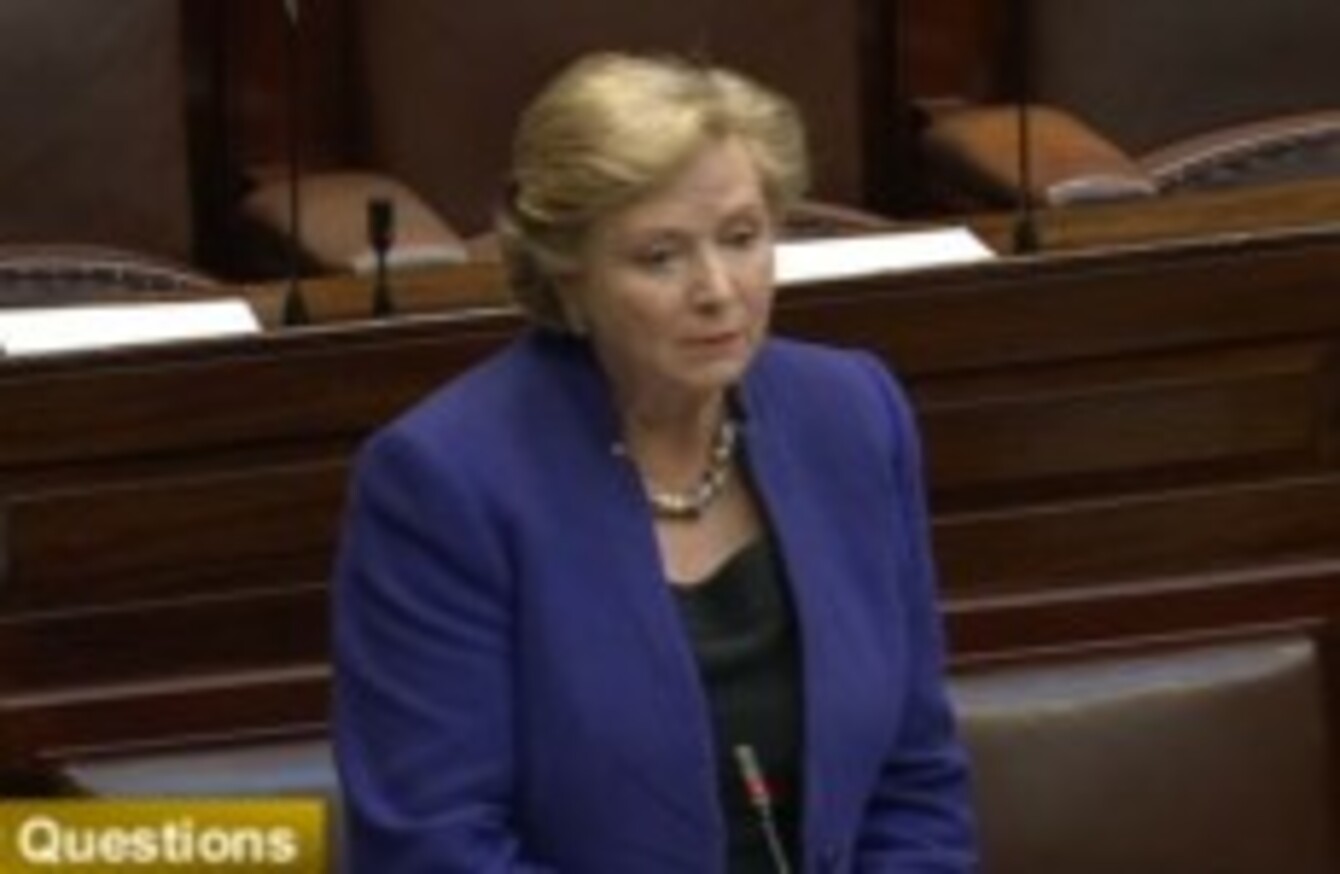 Children's Minister Frances Fitzgerald
Image: Screengrab/Oireachtas.ie
Children's Minister Frances Fitzgerald
Image: Screengrab/Oireachtas.ie
MINSTER FOR CHILDREN Frances Fitzgerald has said the Government is still working towards the introduction of a second pre-school year. But she said there still needed to be improvements in standards in early-years care before the scheme could go ahead.
The Minister was responding to TDs' questions on issues concerning her Department in the Dáíl this afternoon. The issue was raised by a number of deputies, including Independent Luke 'Ming' Flanagan who said the benefits of the additional year in terms of benefit to children and to society in general were clear.
Fitzgerald said the feedback on the first  free year had been "extremely good" and said that the second year was "certainly something we are working towards".
She said she had held talks on the issue with other Cabinet members on the issue, including Education Minister Ruairí Quinn.
The Minister confirmed earlier this year that there would be no announcement in the area contained in the 2014 Budget, saying that standards needed to be improved first.
She reiterated today that work was under way in ensuring all pre-school staff were brought up to the required training standard — that supervisors attained a FETAC Level 6 qualification, and that all assistants and all other staff achieved a Level 5 qualification
She said that further resources would be needed in order to bring in the second preschool year, but that the issue could be given a renewed priority as the country's economic position improved.
"A second preschool year would require additional funding, but early intervention has to be a byword and we have to look towards building up as many supports as we can."
"The building block is training and that has been put into the Budget this year."