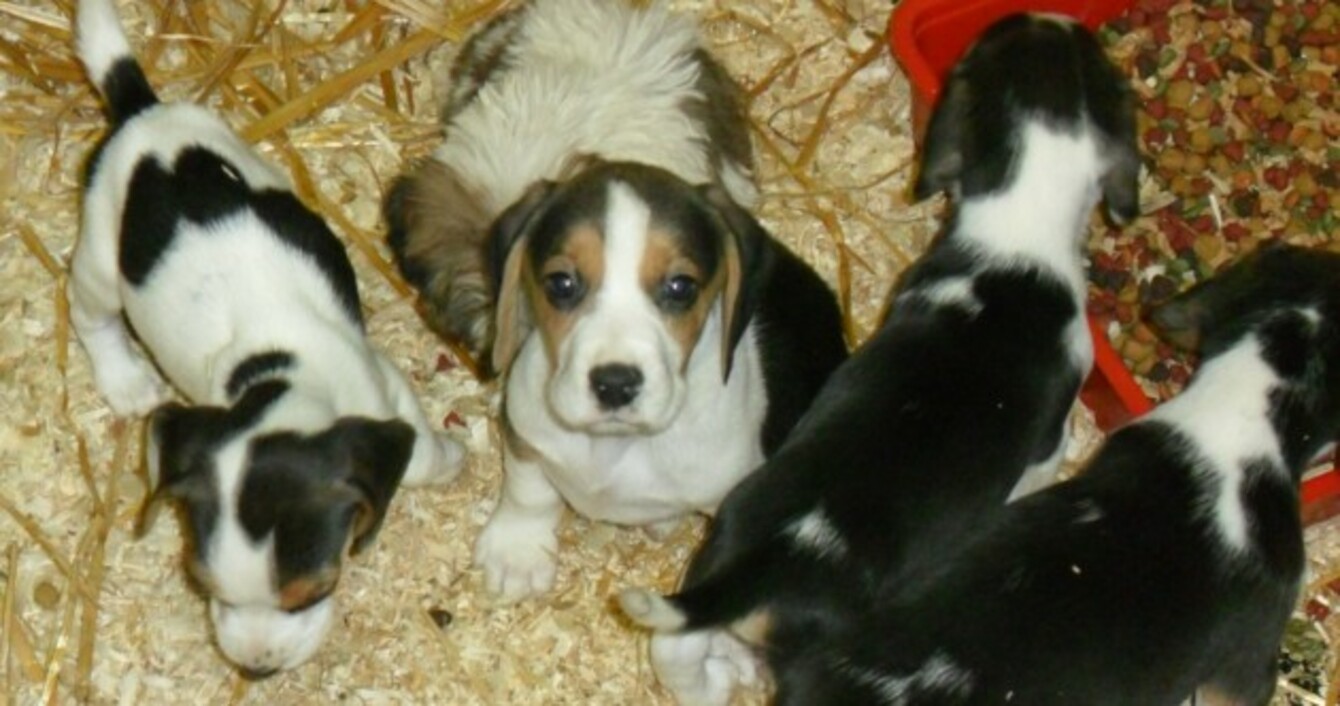 Image: Dublin Society for the Prevention of Cruelty to Animals
Image: Dublin Society for the Prevention of Cruelty to Animals
THE DOGS seized by Gardaí at Dublin Port on Thursday night contained some puppies as young as six weeks old, the Dublin Society for the Prevention of Cruelty to Animals (DSPCA) has said.
The 56 dogs were seized from an Irish-registered van bound for the UK. The recovery of the dogs was the second such instance this week, after 48 puppies were recovered from two cars in Coolock on Tuesday afternoon.
The DSPCA has taken 92 of the dogs into its care in Rathfarnham, but says the second group of puppies were particularly young, and mostly aged between eight and ten weeks.
Some of the puppies in the second litter appeared to be as young as six weeks of age, it said. None of the puppies were microchipped or had any vaccinations.
The absence of any identification or vaccination papers, it said, meant tracing their breeders was nigh on impossible.
The association says the seizure underlines the importance of the Animal Welfare Bill currently going through the Oireachtas, which aims to clamp down on irresponsible breeding and treatment of all animals.
DSPCA chief executive Brian Gillen said the seizure should also make people aware of the problems of buying pets from an unreliable source.
"Do not buy from the boot of a car or a van and always arrange to meet the puppy with its parents at the breeders home – the conditions the mother is living in is a good indication of the health and welfare of the animals," he said.
"If you see something you are not happy with, please report it to the DSPCA."
The association is not currently able to make the puppies available to be taken in to new homes, as both seizures remain under investigation, but interested parties are asked to email adopt@dspca.ie. They will be contacted when the puppies become available for adoption.
The society is also seeking donations for the care of the dogs through its website, www.dspca.ie.