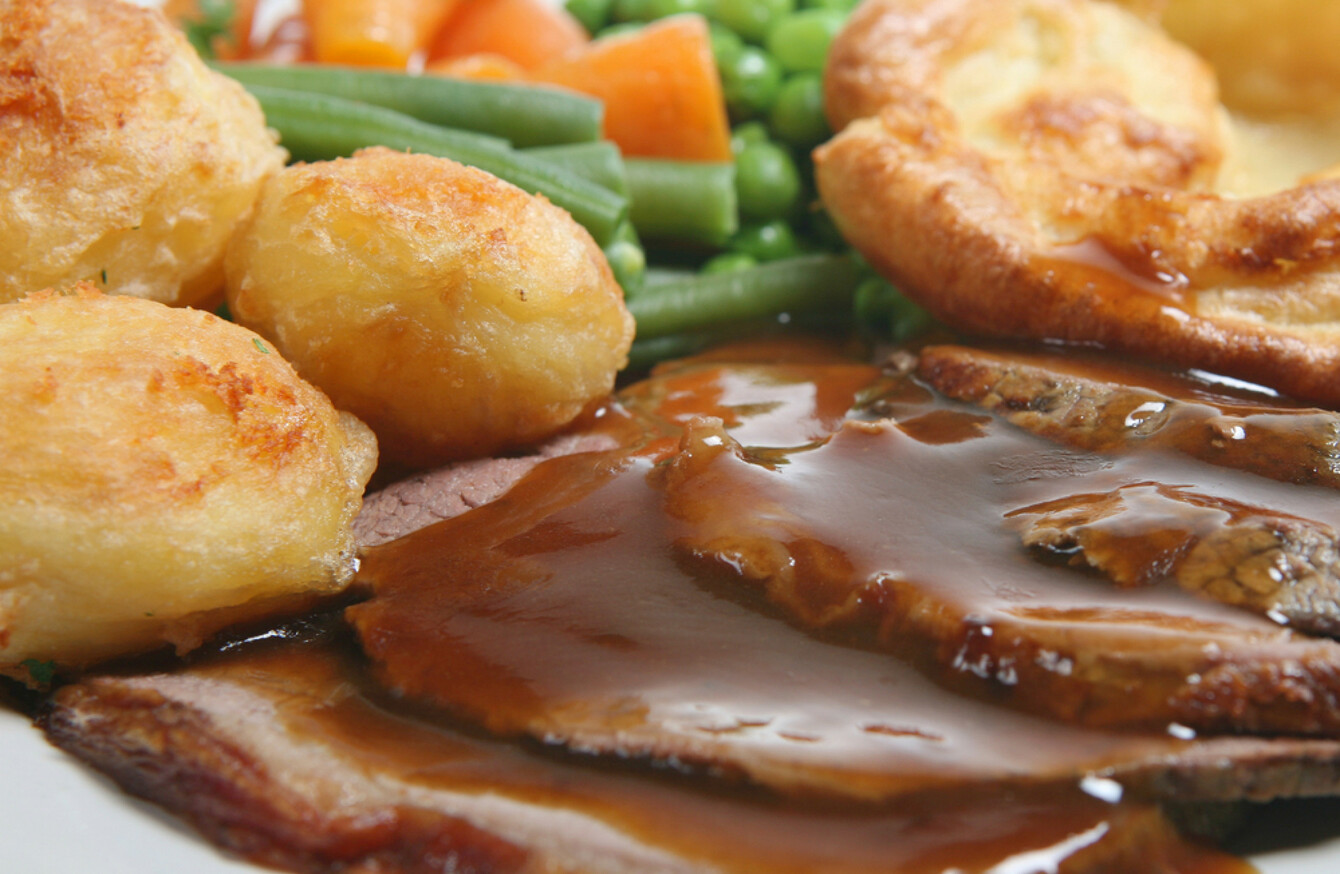 Image: Shutterstock/Joe Gough
Image: Shutterstock/Joe Gough
EVERY HOME COOK has their own kitchen hacks, cheats and traditions, and we want to know yours.
Each week as part of our Kitchen Secrets series, we'll be asking readers to share their cooking tips and go-to-dishes. From the secret to quick-and-easy dinners, to the best way to scramble an egg, we'll have a new question every seven days.
This week, we're asking…
As usual, our home cooks had lots to say. If you'd like to join the panel (and be in with the chance to win Lidl prizes), send us your name and a bit about yourself to food@thejournal.ie!
Liven up instant gravy with juices from the roast
For "normal" gravy (not a special occasion), I use the tin that I cooked the meat in. Once the meat is cooked and resting, I add a little bit of boiling water to the tin just to soften any residue, then make some gravy with the instant granules and add that in. If the meat is lamb, I add a teaspoon of mint sauce to the gravy.  I keep it on the hob and simmer it all. I'll also add some frozen peas and then strain them off before serving. My Mum used to do that, it just means there's one less pot to clean afterwards! 
- Olly Keegan 
Or add in some Worcestershire sauce for a kick
My 9 year old daughter is my gravy critic! I use a stock pot, stock cube or gravy granules – often, a combination. Where there's juice from the meat then it is always used too.  If it's a beef or lamb gravy I'll add a dash of Worcestershire sauce, a squirt of tomato purée… and perhaps (with Christmas coming) a dash of cream! 
The best gravy happens when you make a one pot dinner. All the meat and veg, with stock, in the oven. Slow cooked, nothing more needed… beautiful! 
- Ross Boxshall
Try Angela's straightforward recipe to make your gravy from scratch
Never discard the juices after roasting any meat. They can be used as the base for a really delicious stock or gravy. And even if you're not making gravy straight away, you can freeze the juices and use them again.
Here's how I do it: Once the roast is done, start by deglazing your roasting tin. Skim off any excess fat and keep this for roast potatoes or greasing Yorkshire Pudding tins. Add boiling water and using a whisk make sure you get all the sticky bits off the bottom of the dish. Strain the liquid into a pot and add a stock cube. Thicken with a little cornflour mixed with water and you've got a perfect gravy that will wow your guests.
Top tip: For extra depth and flavour in your gravy, add some extra seasoning when roasting the meat. When roasting lamb add rosemary and garlic to the tin and place the meat on top. For chicken, chop two onions and place the bird on top. Your gravy will have a  wonderful rich colour. 
- Angela Nolan
Or follow Fiona and make yours ahead of time
Putting together a homemade gravy last minute while the meat is resting can be stressful. For Christmas it is a great idea to make the gravy in advance and freeze it. Then you can defrost it and add in the turkey juices on the day. One less job to think about on December 25!
- Fiona Staunton
Keep it simple (i.e. no Jamie Oliver madness)
Despite being raised on instant granule gravy I tend to steer clear of it when making my own version (forgive me, mother).
#Open journalism No news is bad news Support The Journal

Your contributions will help us continue to deliver the stories that are important to you

Support us now
I have dabbled in Jamie Oliver's chicken wing gravy recipe, which broke my spirit, and a perfectly good sieve in the process.
Now I keep it simple. No matter what meat I'm roasting, I harness the juices for flavour. Once you've removed your roasted meat from the oven, carefully tilt your tray and ladle away any excess fat lying on the top of the juices. Stick your roasting tray on a medium-high heat and whisk in a tbsp of flour. Next, add a generous glug of wine (red for red meat, white for chicken, turkey etc) and burn off the alcohol. Add your stock, reduce the heat and simmer.
Once you're happy with the consistency and the seasoning, pass through a sieve and pour into your 1970s gravy boat (an essential piece of kitchen equipment).
- Donna Connolly
Add in some redcurrant jelly for a sweeter Christmas gravy 
Here's my easy recipe for turkey/chicken gravy with a sweet kick:
- 200ml red wine
- 3tbsp cornflour
- 500ml of turkey/chicken stock (bought or homemade)
- 2tbsp redcurrannt jelly
- 200ml of roast juices from the pan
Mix half the red wine with the cornflour until smooth, then add in remaining 100ml and stir. Heat the stock in a pan, pour in the red wine mixture and the redcurrant jelly until everything has dissolved and thickened. Finally stir in the meat juices (with all the skimmed off). Heat until bubbling and serve.
- Jennifer Dillon