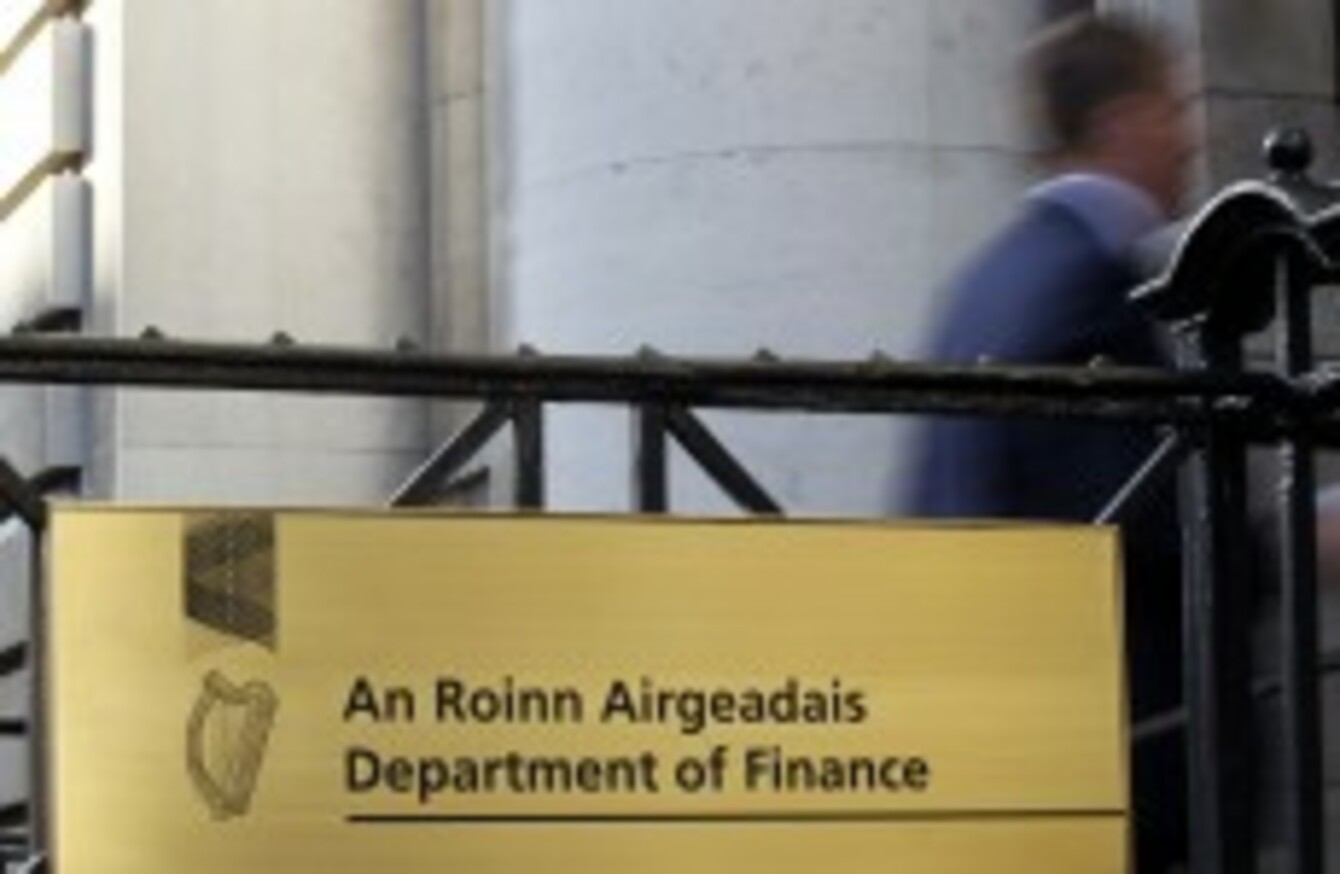 Image: Press Association Images
Image: Press Association Images
THE DEFICIT FOR the first nine months of this year was €11 billion with tax take slightly ahead of target, according to the latest Exchequer returns.
Figures released by the Department of Finance this evening show that tax take at just over €26 billion for the first three quarters of this year is 8.4 per cent ahead of the same period last year (€24 billion) and €385 million ahead of target.
Three of main four taxes – income tax, corporation tax, and Value Added Tax (VAT) – are ahead profile with income tax coming in at €10.4 billion, corporation tax at €2.4 billion and VAT, which went up two per cent in the last Budget, at €8.2 billion.
However excise duty, another of the big four, was below target for the third consecutive month in September with receipts €135 million behind the cumulative target at the end of last month and a total of €3.2 billion taken in the nine months of the year.
Overall government spending was one per cent more than targeted.
In a statement Finance Minister Michael Noonan noted pressures in the areas of health and social protection when it came to expenditure.
Spending at the Department of Health was 2.7 per cent higher than expected at €254 million while in social protection there was nearly €400 million more spent than was expected, an increase of 3.9 per cent.
The only other department where expenditure was ahead of target was in the Department of Transport, Tourism and Sport where there was a 6.5 per cent increase on targeted spending which equates to €58 million.
By contrast, the Department of Jobs, Innovation and Skills spent 17 per cent less (€85 million) than expected.
In a statement, Noonan said: "Although challenging targets still remain for the last quarter, I am confident that the overall tax revenue target for 2012 tax receipts can be achieved."
In a joint statement with Public Expenditure and Reform Minister Brendan Howlin, Noonan said there remained concerns about the size of the deficit although it has been reduced from €20 billion last year.
They said: "Despite this significant progress the deficit, at €11 billion for the first nine months of the years, remain too high and the Government is committed to reducing it further in the coming years.
"We continue to meet all our fiscal targets under the EU/IMF programme, the latest being the end-September Exchequer primary balance target, the eighth consecutive such target to have been achieved."