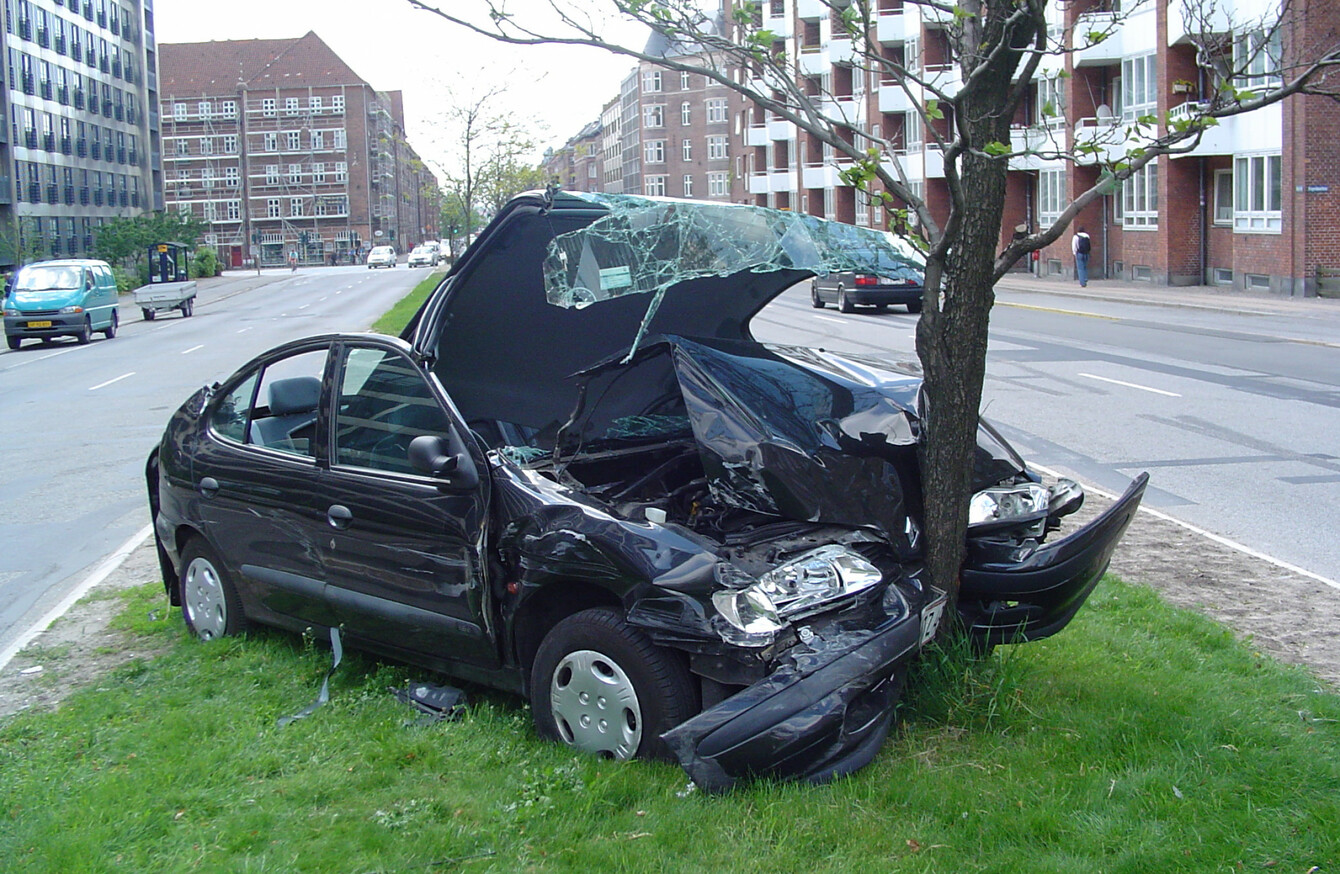 Image: Wikimedia
Image: Wikimedia
THIRD-PARTY CLAIMANTS WHO were left out-of-pocket following the collapse of Setanta Insurance will be compensated in full by the state.
Following the liquidation of Malta-registered Setanta, there was a protracted court case as to see whether the Motor Insurers' Bureau of Ireland (MIBI) or the Insurance Compensation Fund (ICF) was liable to pay third-party motor insurance claims.
The ICF is backed by the State, while the cost of MIBI is met by the insurance industry.
The liquidator determined that the total cost of meeting an estimated 1,750 claims would likely be between €88 million and €95 million. The overwhelming majority of these were third-party claims.
Initially, the High Court and the Court of Appeal found that MIBI was liable for such claims. However, this was overturned by the Supreme Court, which found the ICF had to cover the third-party claims.
The ICF had to meet the cost of claims up to a limit of 65%. There was a ceiling of €825,000 per claimant. This left a shortfall of 35%.
Settling claims
The Department of Finance said in a statement today that some of this shortfall, up to 22%, "may be addressed in time from the assets of the liquidation".
However, the liquidator has indicated that this process could take several years.
Finance Minister Paschal Donohoe said: "I have come to the conclusion that if the State steps in to pay the 35% shortfall, it should be able to recover the bulk of what the third-party claimants themselves would have received from the liquidator.
"By taking this step now and compensating in full, it is hoped that this will encourage the settlement of outstanding claims as quickly as possible."
While the department did not mention an amount in the statement, 35% of the outstanding claims could be in the region of €30 million.
(Click here if video doesn't play)
New rules
The Department of Finance said the case "highlighted an inequity between awards for third-party claimants from MIBI in respect of uninsured or unidentified drivers, where personal injuries are compensated in full, compared with compensation from the ICF".
It noted that, in contrast, ICF would only meet 65% of the cost of claims.
"Consequently, the government decided in July 2017 to bring forward legislation to address the uncertainty this case has highlighted," it said.
The bill proposes to increase the level of ICF coverage for all future third-party motor claims from its current 65% level to 100% in order to bring it into line with the compensation levels paid out by the MIBI.
"This additional coverage will be financed by the motor insurance industry through the establishment of an ex-ante fund into which industry will make regular contributions."
Sign up to our newsletter to receive a regular digest of Fora's top articles delivered to your inbox.
Written by Paul O'Donoghue and posted on Fora.ie