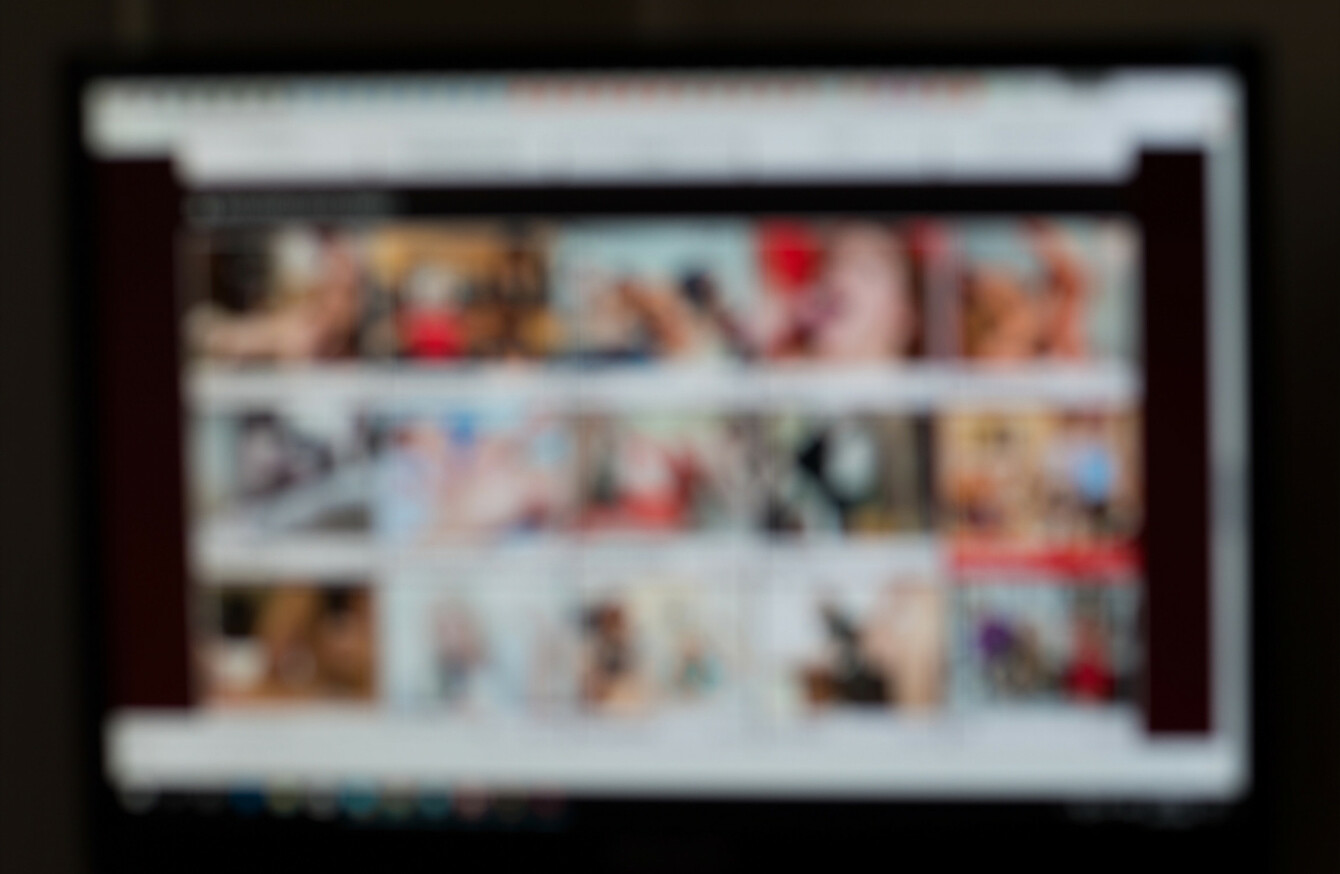 Image: Shutterstock/Volodymyr Plysiuk
Image: Shutterstock/Volodymyr Plysiuk
YOUNG PEOPLE IN Ireland are starting to have serious, necessary conversations around sex and consent, but often turn to the internet as a primary source of info instead of parents and teachers.
In the wake of the Ulster rape trial and the #MeToo movement, a timely new report has investigated the attitudes of young people and showed how they want to have a wider conversation about these issues.
The report – called the Positive Sexual Relationships Report – by Youth Work Ireland gauged the opinions of 1,056 respondents aged from 14 to 24 over the past month on issues around sex, relationships, consent and inappropriate behaviour.
TheJournal.ie spoke to some of those who participated in the survey who told us that meaningful conversations around sex and consent "just don't happen in the classroom" and how sexual imagery in the media has created a "distorted" vision of sex.
Porn as a 'useful' source
One of the key figures from the survey is that 20% of young people thought that pornography on the internet was a "useful" source of information about healthy sexual relationships.
Jordan Cassells, a 19-year-old student in UL, told TheJournal.ie that from his perspective many young people go to porn for information about sex because of the lack of information elsewhere and because it is so easily available.
"Like the survey says, a lot of people find pornography as a useful form of sex education," he said. "It's hyperreal, fantastical, not by any stretch of the imagination is it real, but then so is a lot of stuff in mass media.
People creating these perfect instagram presences, the way we see celebrities etc. If everything else is that hyperreal, then porn is part of that problem. It kind of legitimises the unreal images that we get elsewhere. And then they go out and act in a way they think is appropriate because of porn.
Meaghan McCarthy, a 20-year-old student at Maynooth University who along with Cassells is a member of Youth Work Ireland's National Youth Action Group, took a similar view.
She told TheJournal.ie: "Porn is script and actors, it's not real life. It's horrifying to think that people are learning about sex from porn. It puts loads of expectations about how you should think and act. You should be able to learn about it in a safe environment."
The influence of porn is far greater for males than females, according to the survey. Young men are almost five times more likely (14%) to have pornography as the biggest influence on sex than young women (3%).
In terms of who young people as a whole felt comfortable talking about sex to, 26% said parents and 23% said teachers. A further 42% said they wouldn't be confident that good help and support is available locally for someone who has experienced inappropriate sexual behaviour.
As to other differences between the sexes, girls were much more likely to be comfortable talking to their friends about sex than boys, while boys felt more confident in providing support to a friend who had experienced inappropriate sexual behaviour.
McCarthy said that, while they may not be having the conversations with older adults in their lives, young people talk the most among each other about sex.
She said: "Young people are very eager to talk about relationships and sex among each other.
A part of it is that they're trying to learn from each other. Depending on the group, every young person learns things differently. There's a pressure on young people to talk about it to each other. There's a kind of bragging aspect to it too.
Similarly, almost three quarters (74%) of the young people surveyed are comfortable using social media platforms and the internet to talk about sex.
#MeToo and the Ulster trial
A kind of sea change in the way we have conversations about sex has come in the past year, according to the survey.
Half of those surveyed said that the #MeToo movement had made them feel more empowered to say no to unwanted sexual attention while almost a third (30%) said that the movement had made them realise that incidents that occurred in their past that they thought were innocent at the time were in fact inappropriate.
Similarly, it has made 18% of respondents more aware of their own behaviour.
Cassells said #MeToo has "empowered young people" to realise certain behaviours aren't acceptable.
"There shouldn't be a stigma around reporting or calling out these things," he said. "The problem is people aren't taught to just say no."
He did add however, that these conversations about changing behaviour are not happening in every situation. "A group of 'lads' may not talk about it among a group of girls, but in one-on-one situations or in small groups, these things are happening," Cassells said.
Tied in with that is the Ulster rugby rape trial and its subsequent fallout.
Last month, a jury in Belfast found Ulster Rugby players Jackson (26) and Olding (25) unanimously not guilty of rape, while Jackson was also cleared of an additional count of sexual assault. Their friend Blane McIlroy (26) was found not guilty of exposure, while Rory Harrison (25) was cleared of withholding information and perverting the course of justice.
During the trial, a series of WhatsApp messages sent between the players were put into the public domain and have been the subject of much public commentary.
After the trial, a number of protests were held across the country. At one in Dublin, Solidarity-PBP TD Bríd Smith said the large turnout represented an anger women in Ireland are feeling over issues of consent and their bodies.
McCarthy said that many came out to protest because so much awareness had been raised about issues around consent through the trial.
"One part of this survey says that many believe there's not enough places to turn to if they've been subject to inappropriate behaviour," she said.
I think a lot of people, for example, thought that non-consent is just saying no. And that's complicated when there's alcohol involved, and it can range from inappropriate touching to inappropriate words. I used to think that if someone said something inappropriate, I just had to put up with the words. And I think that's changing for a lot of people.
Cassells said that a lot of commentary on social media was "vicious and vitriolic" but the trial has "opened up a dialogue" about issues around consent in particular.
He said that young people should be clearly taught what constitutes consent at around the age of 14, but it doesn't necessarily have to be teachers that do it.
It shouldn't need to have to get to a criminal trial before we start talking about these things.
What needs to change
Earlier this month, Minister for Education Richard Bruton ordered a full review of sex education in schools, with particular focus on areas including consent and contraception.
Burton said that the curriculum needs to be adapted because young people today "face a range of different issues to those faced by young people in the late 1990s".
And, responding to this survey, Children's Minister Katherine Zappone said that, if we are to find the appropriate solutions, it is crucial to "listen to the concerns, fears and experiences of children and teenagers".
This week, a Solidarity bill was brought to the Dáil that would guarantee the rights of students to receive factual and objective information on relationships and sexuality, regardless of the school's ethos.
There are also provisions for education on consent, different types of sexuality and gender, the termination of pregnancy and different contraception methods.
Those we spoke to were sceptical but hopeful the conversations that have begun in earnest can be translated into tangible change in how young people are taught about sex.
They also said that current teaching in schools is inadequate in equipping young people with the information they need to get to grips with all these issues.
Both McCarthy and Cassells said that with all the debates happening at the moment, now is the time to effect real change in how young people are taught about sex and consent.
"For a long time in Ireland, we didn't have a decent conversation about sex," Cassells said. "Contraception was illegal, being gay was illegal. Then this generation came along – gen z, millenials, or whatever you wanna call it – and then we're the ones exposed to so much hypersexualised stuff growing up.
We're having these conversations now, but it needs to be supported with actual government resources. Let's that this a step further.
McCarthy added: "With government, there's a big meeting where they all talk about it. They say they're going to do a load of great things, and then nothing happens. We can't let that happen here. Now is the time."