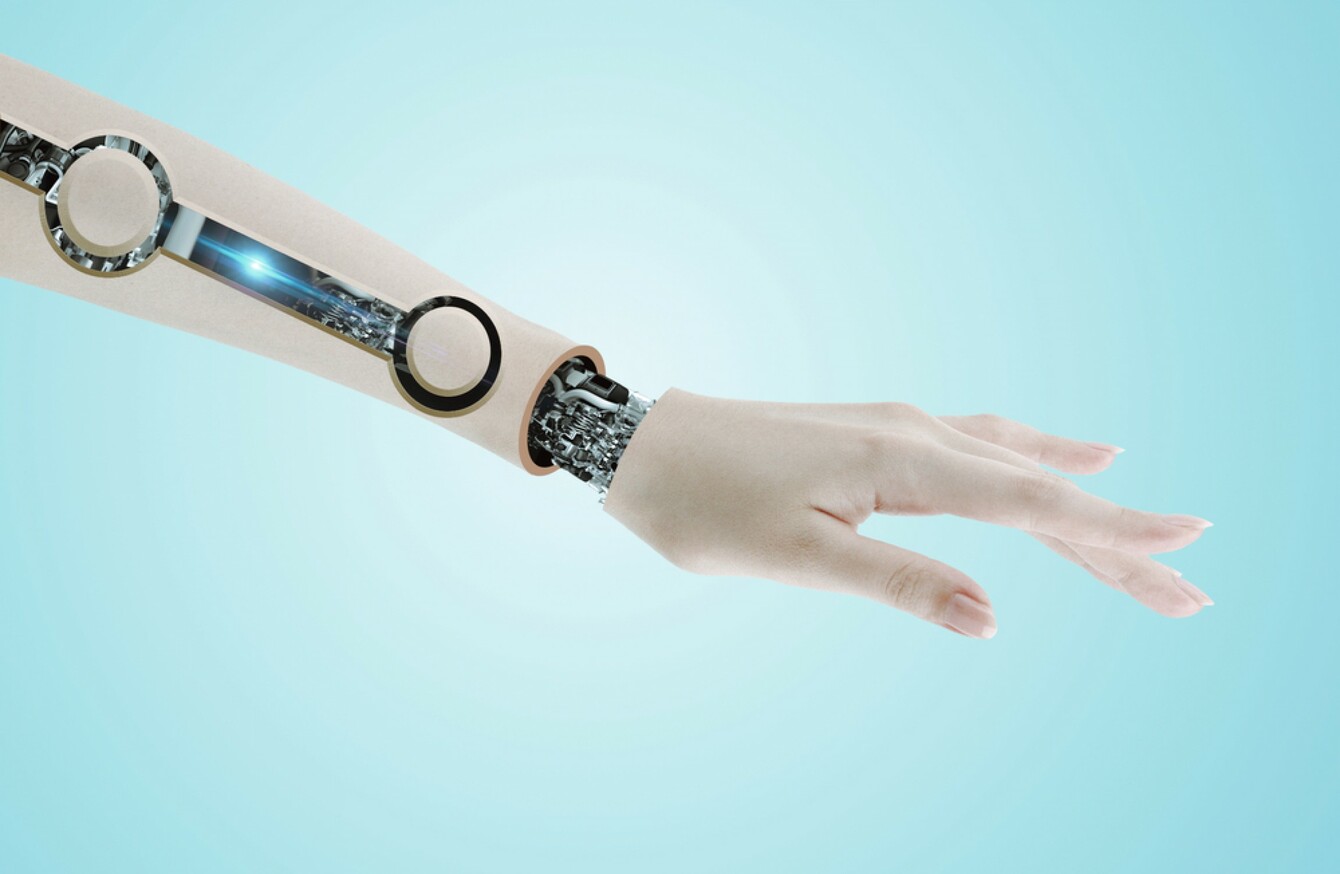 Image: Shutterstock/Adao
Image: Shutterstock/Adao
SEX ROBOTS MAY herald a "revolution" in sex for certain people, but could also potentially lead to increased objectification of women, a new study was warned.
As this recent report from the Guardian showed, the idea of a robot companion to be used for sex is no longer confined to just science-fiction.
There are currently four manufacturers of the life-like robotic dolls in the world, but experts predict that they could become widespread, or even commonplace in the near future as companions for lonely, disabled or elderly people.
The authors of this report – from the group Responsible Robotics – say they looked at the significant issues that would arise from human beings having "intimate association with robots" over the next five to ten years.
While they say that sex robots may be beneficial in some ways, they could increase societal problems, with ethical issues arising such as altering the perception of consent and using robots to satisfy desires that are considered illegal.
As a therapy?
On the question of sex robots being used as some form of therapy, the researchers said that they could "potentially help some people with sexual healing such as problems with sexual functioning or social anxiety about having sex".
"They may help to alleviate loneliness and help those who have emotional or social blockages," the report says, and also suggests that people with physical disabilities could use sex robots too. It adds:
The most controversial suggestion is for the use of sex robots for the elderly in care homes who still have sexual and intimacy needs. There are ethical concerns here about how this might impact on the dignity of those who may not understand what they are being offered and also about the deception of the vulnerable with severe dementia.
Making things worse?
The researchers examined whether sex robots would change societal perceptions around gender, and it was predicted that it could worsen the problem of the objectification of women in wider society.
There are fears that sex robots "would negatively impact on societal attitudes to women and their image as well as further objectify and commodify the female body".
An important question to ask, they said, was what additional impact sex robots would have on an adult industry that already "thrives on such objectification".
Another potentially disturbing feature of sex robots would be how it would affect sex crimes.
One side of the argument, they said, would be that expressing criminal sexual desires with a robot would mean that humans were not being harmed. However, the other side would say that this "indulgence" would encourage and reinforce these practices. They added:
This may work for a few but it is a very dangerous path to tread and research could be very difficult.
Who would even want a sex robot?
Quite a few people, actually, according to a surveys carried out in four countries.
These surveys, conducted in the US, UK, Germany and the Netherlands would indicate there would indeed be a demand for sex robots – mostly among men.
The methodology of the surveys varied widely, so it's difficult to truly gauge what degree of demand there would be, the researchers said.
They conclude: "These are a useful first step to probe the temperature of the topic and formulate the issues.
What is needed now is a broader societal discussion, informed public debate and engagement to decide in what circumstances sex with robots would be permissible. It is the responsibility of governments and the wider international community to determine what is publicly and morally acceptable before stepping into regulatory territory.