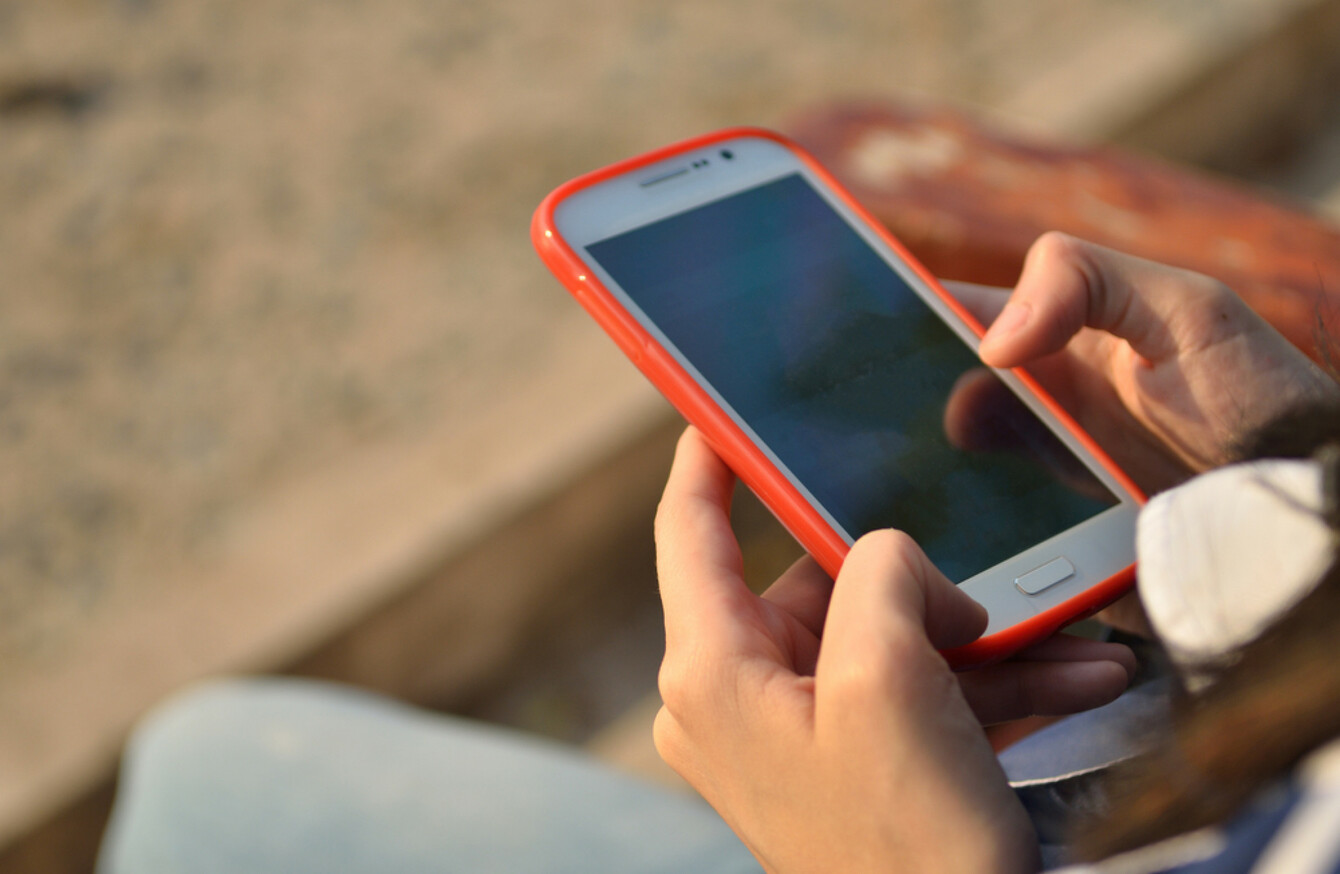 Image: Shutterstock/Artit Thongchuea
Image: Shutterstock/Artit Thongchuea
13% OF SECONDARY school students have sent a nude or semi-nude photo of themselves, according to new research.
Zeeko, headquartered at NovaUCD, announced the results of its Secondary School Digital Trend Report today, which included questions about sexting.
The study surveyed 3,231 secondary school pupils – 1,408 females and 1,823 males from 30 schools.
Sexts range from suggestive messages to images and videos. Other sexting results from the survey include:
7% have sent a nude/semi-nude photo/video of themselves to someone they met online
15% have shared or showed a friend a nude/semi-nude photo/video that was sent by someone else
14% sexted someone who is not their partner
Males are more likely than females to engage in all sexting behaviours measured: 17% of males sent a nude/semi-nude photo/video of themselves, compared to 9% of females
18% of males and 8% of females sexted a non-partner
10% of males sexted someone they first met online, compared to 4% of females
The survey found that all sexting behaviours measured increase throughout each year of secondary school:
4% of first years sent a sext image, compared to 34% of sixth years
3% of first years sexted someone they first met online, compared to 15% of sixth years
4% of first years sexted a non-partner, compared to 34% of sixth years
6% of first years shared a sext they had received vs 27% of sixth years
Dr Marina Everri, a social psychologist from the London School of Economics and Political Science and Head of Research at Zeeko, said the survey's findings should not be considered "alarming".
"Adolescence is a crucial phase in defining gender identity and sexual orientation. Adolescents explore sexuality, they are eager to meet peers and partners and establish romantic relationships.
"Texting, sharing videos and photos, encounters with strangers and looking for strangers online to meet offline respond to adolescents' need to expand their social network outside of their families.
"However, there is a need for education programmes that teach adolescents how to critically assess the content and potential risks associated with sexting."
Social media 
Smartphone is the main device used to access the internet by adolescents, the research found. In secondary schools more than 90% of young people have a smartphone and many use it almost constantly.
The survey found that the most popular social media platform is Snapchat, with 69% of respondents using it, followed by Instagram (42%), YouTube (38%) and Facebook (34%).
#Open journalism No news is bad news Support The Journal

Your contributions will help us continue to deliver the stories that are important to you

Support us now
Social media is more popular among females, with 85% preferring Snapchat compared to 57% of males, while 63% chose Instagram compared to 25% of males. Males prefer games over social media, with 62% going online using a games console compared to 14% of females.
Cyberbullying 
Some 20% of students said they have been the victims of cyberbullying – similar to  national and international levels.
Around 40% of children said they have witnessed cyberbullying.
Some 83% of first years surveyed said cyberbullying was a very serious issue, compared to 71% of sixth years.