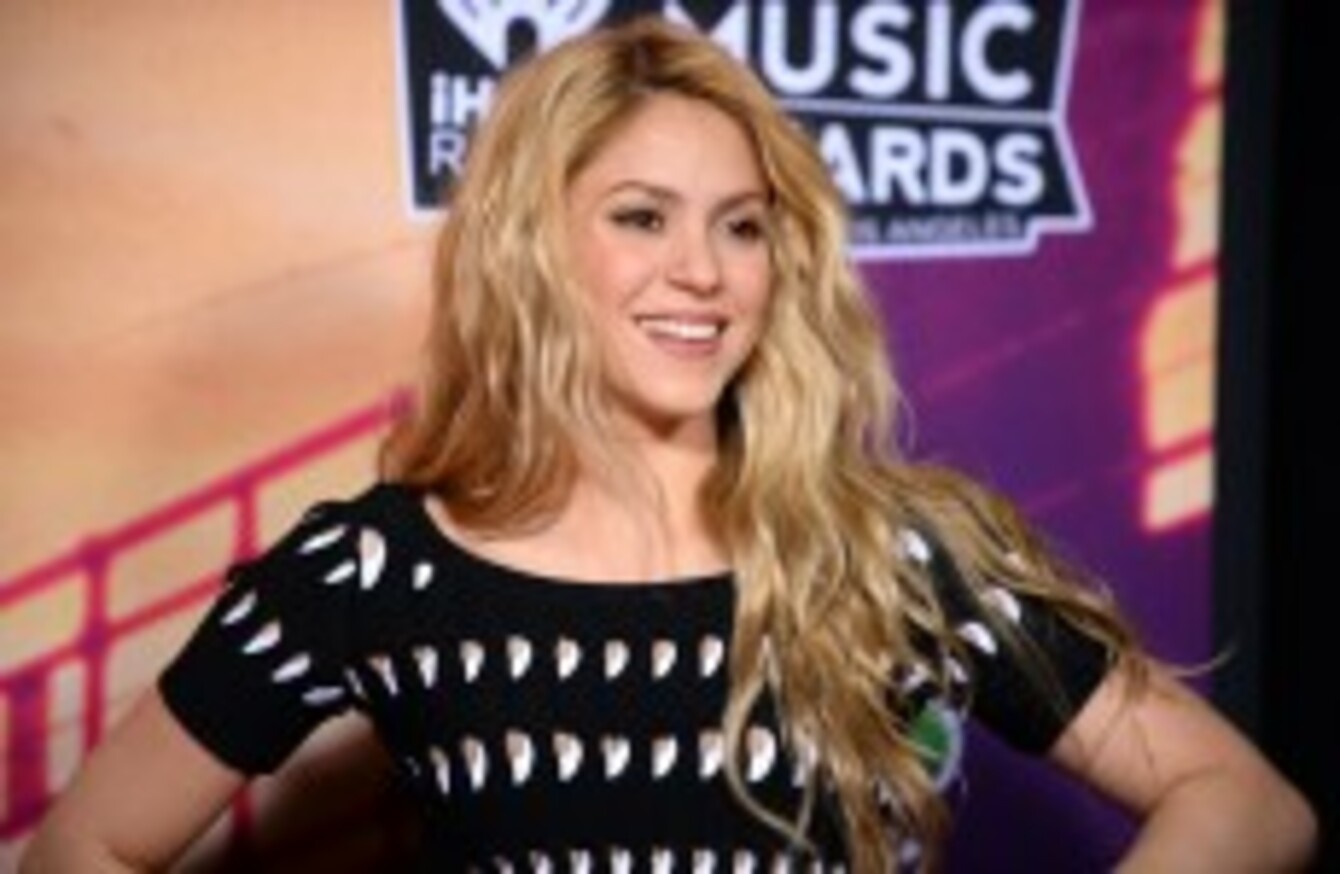 Shakira, Shakira
Image: AP/Press Association Images
Shakira, Shakira
Image: AP/Press Association Images
COLOMBIAN SINGER SHAKIRA has set a new social media record after becoming the first person ever to reach 100 million likes on Facebook.
She reached the milestone ahead of artists such as Eminem, who has 91.8 million likes, and Rihanna with 89 million likes.
The only other page which has more likes than her is Facebook's own Facebook page.
The social media site paid tribute to the singer with a video looking back on her time on Facbook, including her first post in December 2007 and her most liked post, a photograph of her in the Maracana hours before the World Cup final this year,  which got more than 3.5 million thumbs up.
It also included an infographic about her fans, noting that:
4,642 of them are apparently called Shakira too
30% of them are called Maria and 10% are called José
Mexico City, Cairo and Istanbul are where the most Shakira fans are located
If for some reason they were all in the same place, they could fill 1,359 Maracana stadiums
In an 11-second video posted on Facebook, Shakira said it was "incredible".
"Thank you so much for your support, for your loyalty, for your love, it's really unbelievable, thank you so much," she said.
Facebook founder and CEO Mark Zuckerberg congratulated Shakira on the achievement. "Congrats! What an amazing milestone for an amazing person," he wrote in a comment on her page.
The Guinness Book of Records confirmed that the number of likes is a new social media record.
Let's all have a moment to remember the song that introduced her to this side of the world:
Source: shakiraVEVO/YouTube