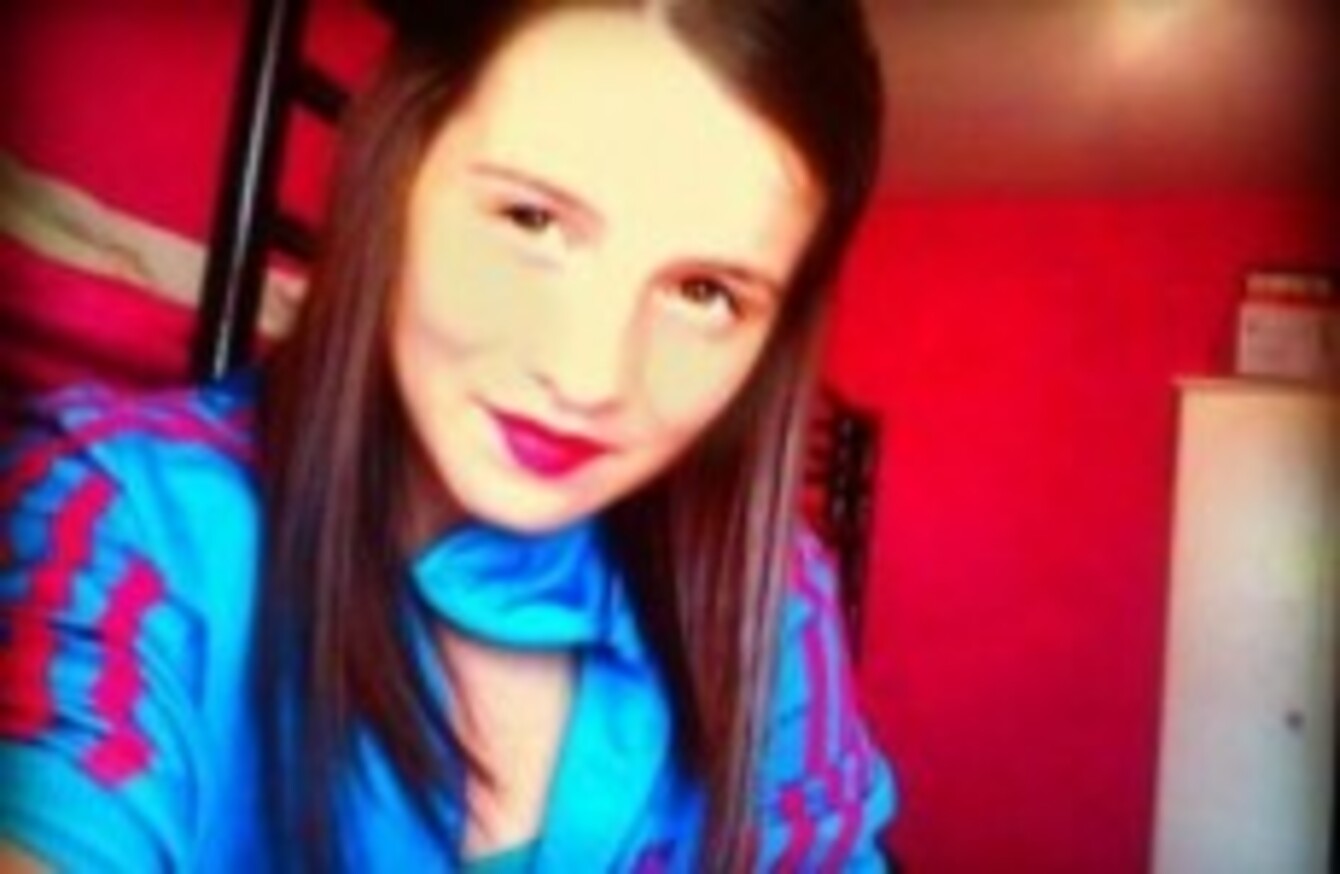 Image: Facebook
Image: Facebook
THE HSE HAS said it is liaising with the Gallagher family following the death of Shannon Gallagher last night.
Shannon (15) died two months following the death of her younger sister, Erin Gallagher (13) by suicide. It is believed that Erin experienced cyber bullying in the months before her death.
The HSE said it has been notified of the tragic unexpected death in Donegal and extends its deepest sympathies to the family and friends of the deceased.
Currently the HSE is liaising with the family in relation to this incident and all supports are being made available to provide assistance at this very difficult time.
School
The HSE is also working closely with the school and local community to provide a wide range of support through psychology and mental health services. It said that "significant mobilisation of services has taken place today" and a local incident management group is ensuring that all services and supports are co-ordinated and provided on an ongoing basis to the family and wider community.
Supports are also being offered to the staff and students in Finn Valley College in collaboration with National Educational Psychological Service (NEPS).
HSE and NEPS staff are providing drop-in sessions in local schools over the next few days for parents who have any concerns about their children. The HSE has also contacted all GPs in the surrounding area to advise them of a direct referral service that has been put in place for vulnerable teenagers.
Helpline
A local helpline has been established for parents from Donegal only who have concerns about their children, the HSE said. The helpline is now open at 1850 400 911 and is available from 12 noon to 10pm seven days a week.
The National Anti-bullying Coalition extended their deepest sympathies to the Gallagher family upon the death of Shannon.
There are no words that will help at this time. The most frustrating and painful thing about all of these tragedies is that we have the solutions. The National Anti-bullying Coalition has been doggedly trying to bring those far reaching solutions to fruition but the distress is still continuing and resulting in the deaths by suicide of our young people.
Support
The HSE is advising parents to be aware of their children's reactions following a traumatic event.
Parents who are worried about their teenagers and how they are coping should talk to their GP. Your GP will discuss your concerns with you and make a referral to an appropriate HSE service if that is required.
Signs that your teenager needs help include the following:
Your teenager's behaviour is dangerous, reckless, or harmful
They seem persistently depressed or anxious
They start abusing substances such as drugs or alcohol or their use increases dramatically
They won't communicate about where there going, what they are going through or how they are feeling
They don't seem to be showing signs of recovery
They seem to be struggling to cope
Useful support services for teenagers
If you feel you need to speak with someone, call one of the numbers below:
Samaritans 1850 60 90 900 or email jo@samaritans.org
Teen-Line Ireland 1800 833 634
Console 1800 201 890
Aware 1890 303 302
Pieta House 01 601 0000 or email mary@pieta.ie
Childline 1800 66 66 66